December is just a few days away now, which means the Christmas party season is almost upon us! Christmas parties are always so magical, with various glittery ornaments and classic Christmas songs blaring, you're guaranteed a wonderful time. Why not take it that one step further and bring the white Christmas we pray for every year come to life with a winter wonderland party?

Download our top corporate Christmas party entertainment ideas for free!
---
Subscribe to our newsletter to gain access to our free PDF!
By signing up you agree to our terms and contitions
A winter wonderland themed party however doesn't just need to be restricted to the Christmas period, it is fantastic for any type of event – Christmas parties, birthday parties or even step out of the box and surprise your guests by hosting it in summer! This theme gives any party a touch of sophistication and extravagance, especially when it is done properly.
Be sure to get your winter wonderland party perfect and follow our tips below.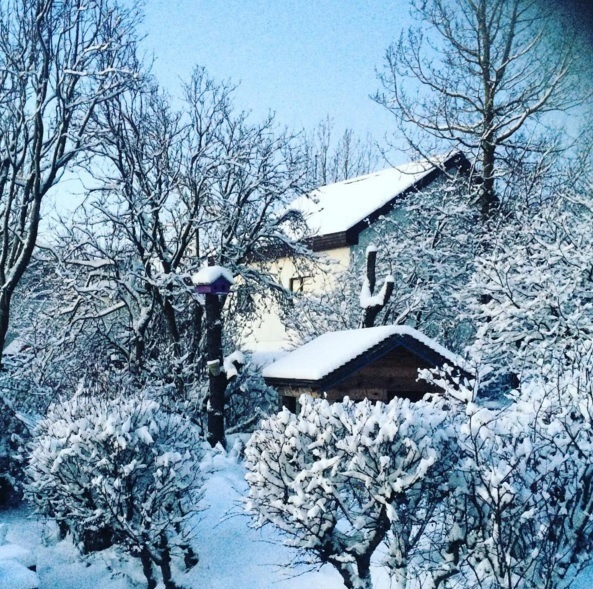 Invitation
The invitation is a very important party of the entire event, it is the first chance and potentially the only chance you are given to grab your guest's attention and ultimately this could be the decider as to whether they attend or not.
The first thing an invitation must do is to grab the attention of the invitee and tell them what the theme of the event is just by looking at it. For a winter wonderland party, try to use obvious images which represent a winter wonderland, such as snowflakes, icicles or polar bears. To grab their attention, include glitter, pop ups or even a little gift inside the invitation to show them they'd be in for a treat if they attended.
Be sure to keep the invitation short and snappy, but include all the vital information, as nobody wants to/has the time to read an essay and they would easily get bored by this – include a date, time, place, contact details and of course brief them about what the event is and what the theme is.
Although postal invitations are a brilliant way to invite guests, they tend to not be as popular today, as either they're too expensive or too much hassle. Other methods used are social media such as Facebook or via email. Do not fret though; you can still create the same effect in which can be made through postal invitations.
Online invitations can be even better, as more can be shown to the guests through videos or pictures and it also gives guests the chance to see how many people are invited/attending which could be a huge factor in their decision.
Last of all, an online invitation gives you the advantage of reminding your guests about the winter wonderland party they would be silly to miss out on!
Wonderland Party Decoration
A winter wonderland themed party is a magical and unique experience and it is a brilliant themed party for finding decorations for. Once guests become aware of the winter wonderland party idea, expectations will be made, so try to be as creative as you possibly can be so you can successfully meet these expectations and wow your guests.
A typical colour scheme which is popular for winter wonderland themed parties are pale blue, white and silver, as these predominately known as 'cold' colours but these colours complement each other very well and give off the impression that your party is both professional and elegant.
Along with this, opt for shiny or glittery decorations to give off the illusion of snow and ice – this will also be enhanced depending on the lighting which is chosen.
Ideas:
An ice sculptured sofa/seat.
Various ice sculptures, staying in relation to the winter wonderland theme
Snowflake napkin rings
Relevant patterned napkins
If the party is a Christmas party you could include small table decorative silver or white Christmas trees or Christmas baubles.
If the party is for a birthday party, place balloons around the room (still keeping in tone with the colour scheme) and a birthday cake.
A photo booth is always appreciated at a party – why not be creative and turn a sleigh or an igloo into a photo booth which includes a dress up box.
Decorating the party is one of the best parts of the planning of the event, make sure you enjoy it!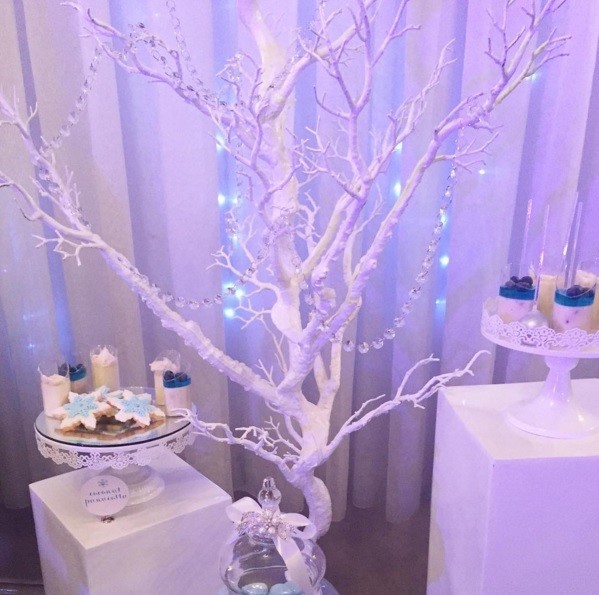 Food Ideas
Continue the winter wonderland theme throughout every aspect of the event, yes even the food! Food at any event acts are also known as decorations, whether it's a three course meal or just a few nibbles. The best way to do this is to first of all to do your research; research into what food is good for a winter wonderland themed party – this party theme isn't the first so there will be a lot of ideas floating around.
Once you have found what food you would like to present at your party, research into caterers who could provide you with what you're after, start off by asking the venue you're hosting the party at whether they can provide you with what you are after, or if not whether they know of any outside caterers.
It's all well and good finding perfect decorative food to fit your theme, however if you know your guests will hate what would be served up, then do not buy it, as it is a waste of your money and your guests will be hungry and unsatisfied. Therefore, know your audience – this will be easy to do if you have a smaller guest list, however if your guest list is large then it is probably best to stick to the safe option and choose a generic menu.
Lastly, don't forget to ask guests about dietary requirements before researching into food! Winter wonderland party food ideas could consist of: snow balls, decorative cakes and don't forget drinks – liquid nitrogen cocktails would create that perfect cold beverage for this occasion.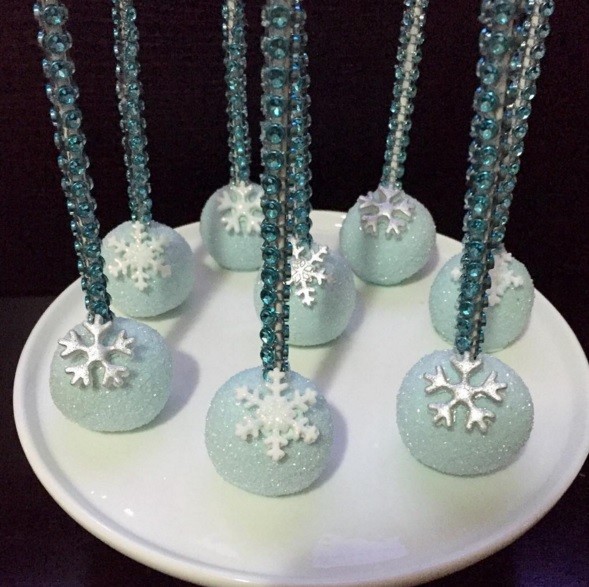 Apparel
Another aspect of your winter wonderland party you should consider is the dress code, as what would be the point in creating the perfect party for the guests to not fit the part? There wouldn't be. As mentioned before, a winter wonderland theme shouts elegance, so why not get your guests to put on their poshest frocks and suits for the evening.
Moreover, another dress code idea which could be used at your winter wonderland event is based around the colour scheme for the evening. Guests could turn up to your event dressed in either pale blue, white or silver clothes (if this was the colour scheme you were to choose) and by doing so the entire room will blend together, creating the ultimate winter wonderland party.
Music & Band
One of the main factors of an event to consider is the music, it's the ice breaker and it is the glue to the whole party as it helps shape a pleasant atmosphere and ultimately it keeps people happy. The chosen music for an event will help bring to life the theme of the evening; therefore there is a lot to consider when choosing the music for your event.
Once you have decided what the tone of the evening will be, then you can start to create your playlist – if the party was to be elegant, then opting for music such as rock or heavy metal would not be a fitting musical genre.
Although keeping in tone with the evening is a good idea, it is important to not just base your playlist around that as you need to be sure that your guests will enjoy the music all evening. Another way to decide the music is to work out the average age of the guests, this way you can then find popular music from their era.
However if there is a range of ages, then choose music from a range of eras and of course stick to current music. If you are really struggling with creating a playlist, then it is always helpful to ask your guests for song suggestions, as this will give you a good starting point.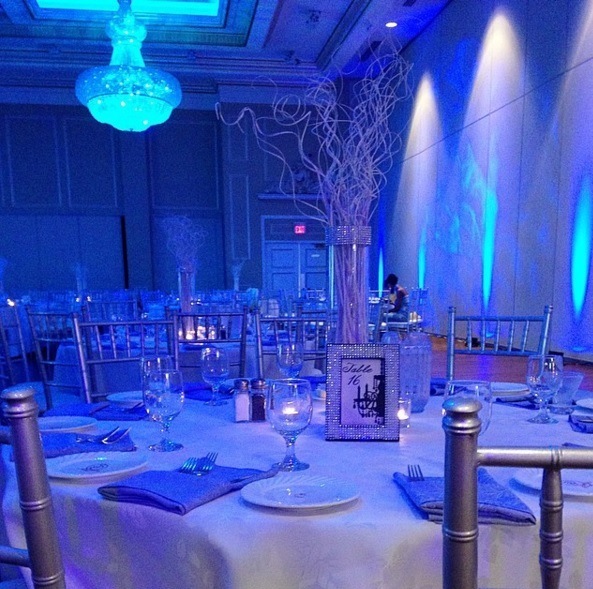 The bigger the better when it comes to a winter wonderland party and it is the perfect opportunity to get your creative juices flowing. Don't be shy to go all out as this will make your event even better. With a winter wonderland event, attention to detail is very important – from the invitations to the small decorations around the party –this will be greatly appreciated by the guests and help make your initial vision come to life.
For more winter party ideas, click here!
Remember that the organising of your event is half of the fun, so don't stress and enjoy!