If you didn't get lucky in the ticket ballot and don't want to venture over to Murray Mound, you can stay local and watch the tennis in just about any old pub in London.  However if you're looking for something a little different and would rather a cream and strawberries instead of a spilt pint, read on!
Lewis Cubitt Square
Apparently it's the largest screen in London to watch the tennis on, and it's free! Pack up your Pimm's and picnics and get there early, there's 50 deck chairs available for early birds with Strawberries & Screen showing every day.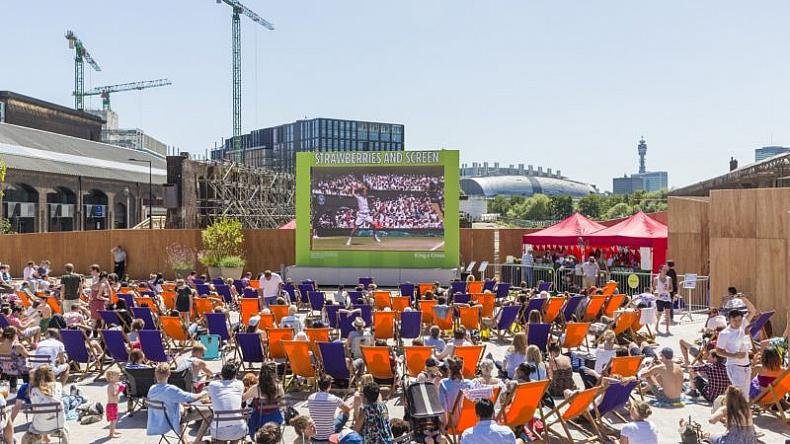 Photo from Strawberries and Screen
Cinnamon Kitchen's Summer Pavilion & Bombay Sapphire Gin Garden
A stone's throw from Liverpool Street, Cinnamon Kitchen is offering spectacular Indian dishes, Bombay Sapphire cocktails and Wimbledon screenings all in the special gin garden. The website shows elephants – the perfect tennis companion!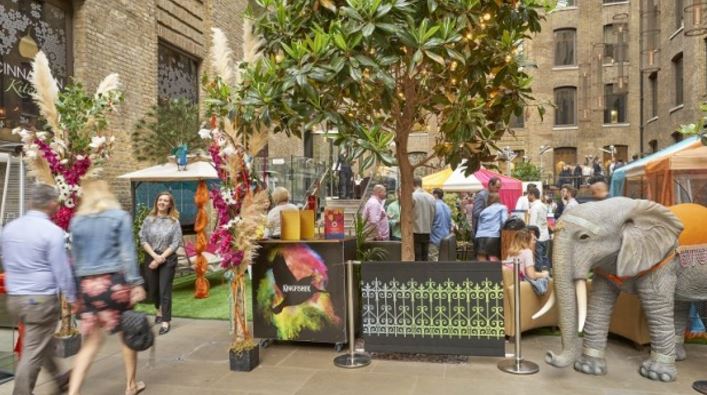 Photo from Cinnamon Kitchen
One New Change
We expect this is going to be packed, but for good reason. One New Change rooftop will be converted into the perfect Wimbledon viewing spot, with a pretty impressive backdrop of St Paul's. What's more, most of the restaurants and shops have got special offers on, so you've not really got a reason to leave. Apart from going to work, and life in general.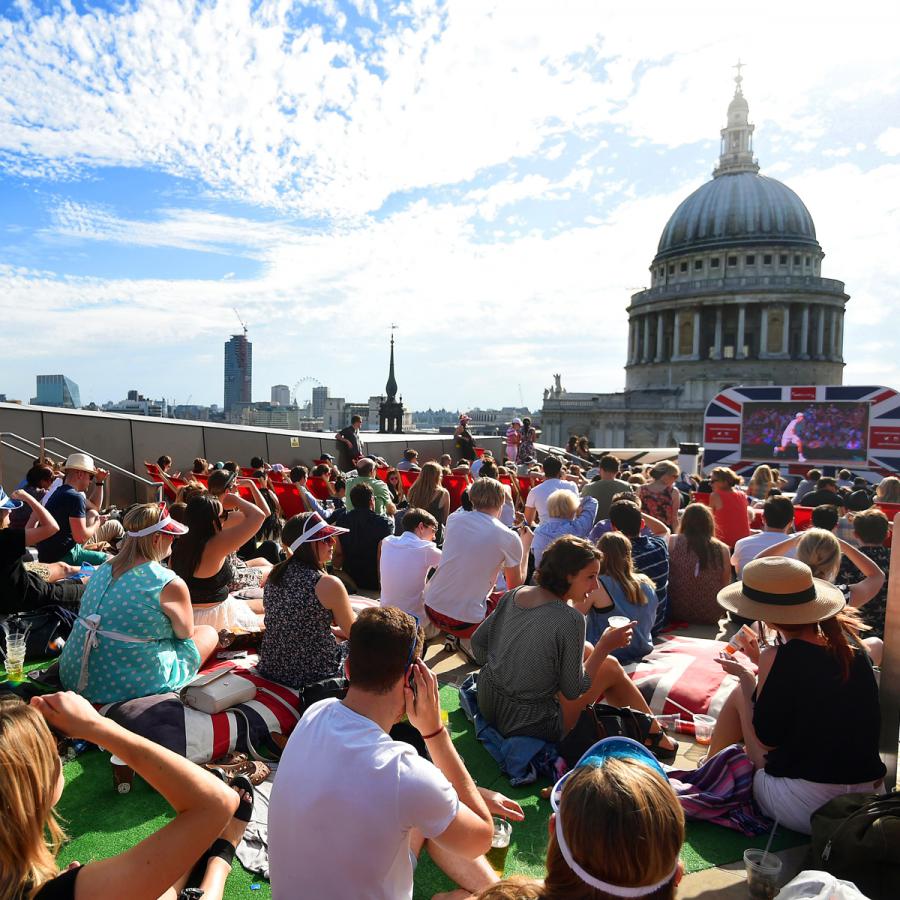 Photo from One New Change
Flat Iron Square
Of course we're including these guys, just a short walk from Mask HQ we've got a soft spot for them and it's not even biased: tennis screenings every day, amazing food stalls (as always), live commentary, free entry and loads of booze. Winning!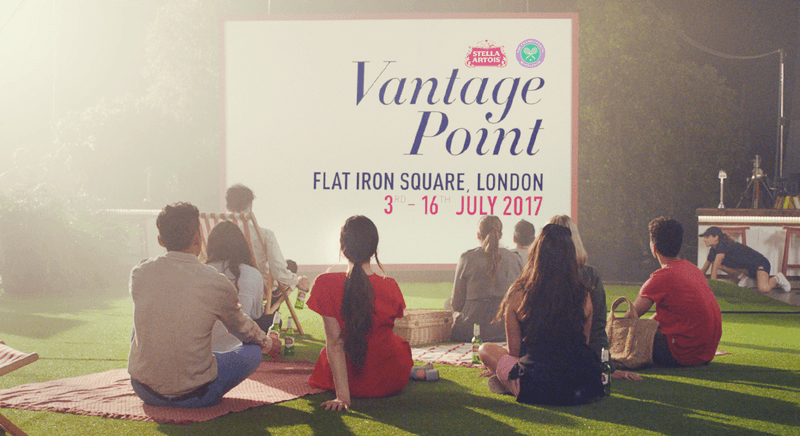 Photo from Flat Iron Square
Roundhouse
Legendary music venue? Check! Urban beach? Check! Roundhouse Beach isn't hosting Wimbledon screenings every day, but they are for the final. So if you want sandy shoes (we recommend flip flops) head north to Big Screen on the Beach.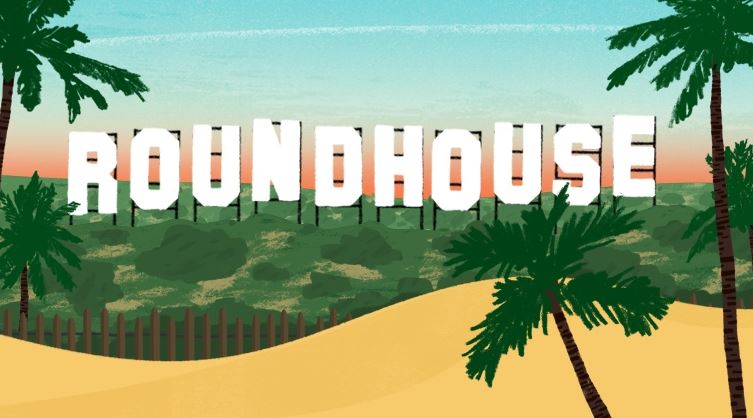 Photo from Roundhouse
Are there any places we've should have included?  Let us know on Twitter or email us.