Rubbish left to pollute the oceans is a huge problem. Artist Alejandro Duran's project Washed-Up is made entirely from discarded rubbish, arranged to create art installations in one of the world's most beautiful settings, Mexico's Sian Ka'an reserve.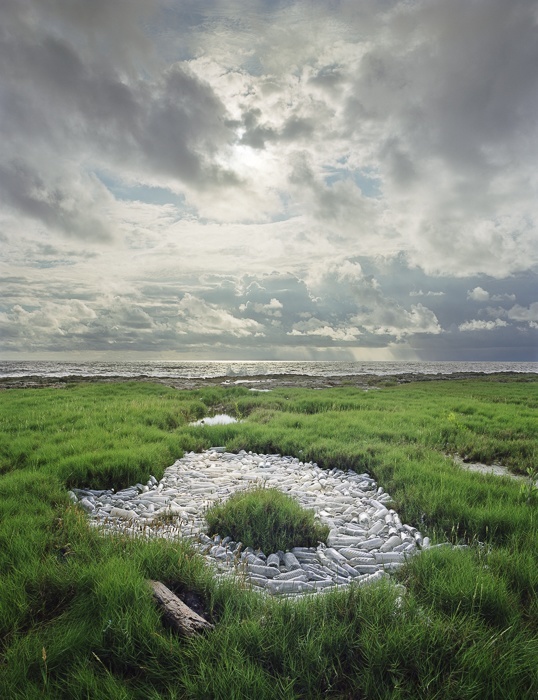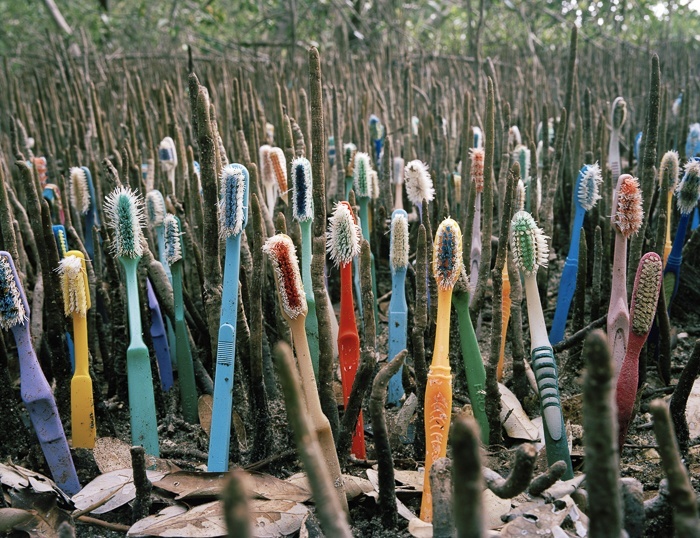 Sian Ka'an is the largest federally protected reserve in Mexico, yet this status can't protect it from the ocean currents. Alejandro states that over the duration of the project he has identified garbage coming from about 50 countries.
Once in his hands, the detritus is used to make cheeky sculptures. Sorted by colour or shape, the debris is positioned to imitate natural shapes, like wines, pools and coconuts. In a way, they mimic the environment they invade, sending a message about consumption and litter.