Sushi Samba: Architecturally beautiful with a fusion of cultures for the most cultured meerkat around.
Situated on the 38th and 39th floor of the Heron Tower sits the venue of the moment; Sushi Samba. MASK themed and ran an event, welcoming financial press to preview our favourite little furry friends' new adverts!
Mr Orlov felt it was time to branch out from his former residence in Knightsbridge (30 Pavilion Road) and invest in something a little more contemporary; Sushi Samba being his penthouse of choice. This is no ordinary residence, with panoramic views over London it was the perfect backdrop for the launching of an advert.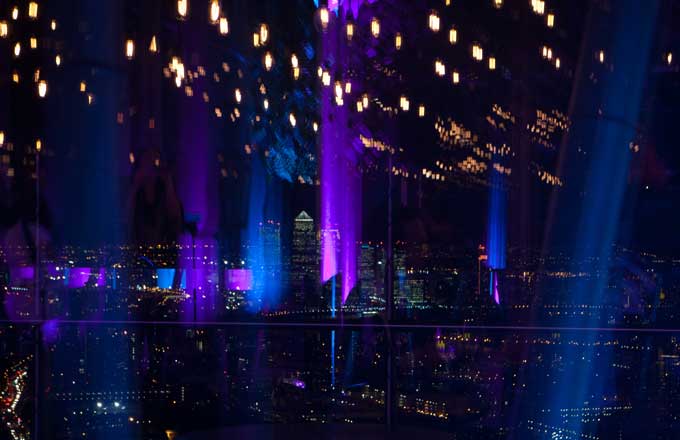 For the evening itself bespoke furniture was brought in, a long lit bar with a marbled frontage, dramatic floral displays and gelled lighting. The look and feel of the evening was simple and elegant and designed around the colours and style of the space. The flowers took lead from the culture and were an array or orchids, bright red carnations entwined around twisted willow that reached towards the light bulb filled ceiling.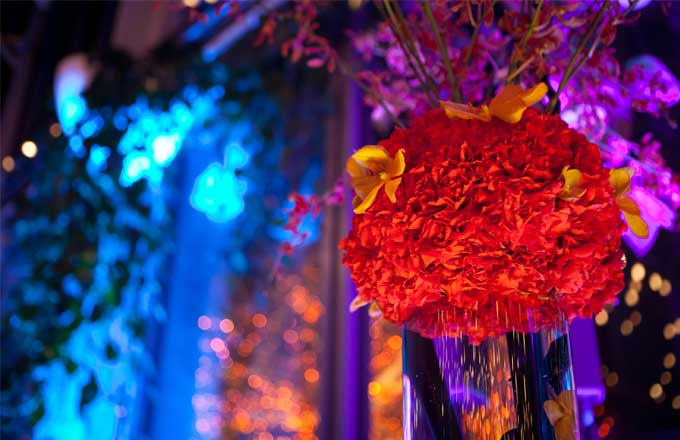 Guests were greeted by a glass lift shooting 40 floors up to the entrance of Sushi Samba capturing some of the most iconic venues across London. Sake and champagne was offered on arrival combining the Asian twist wherever possible.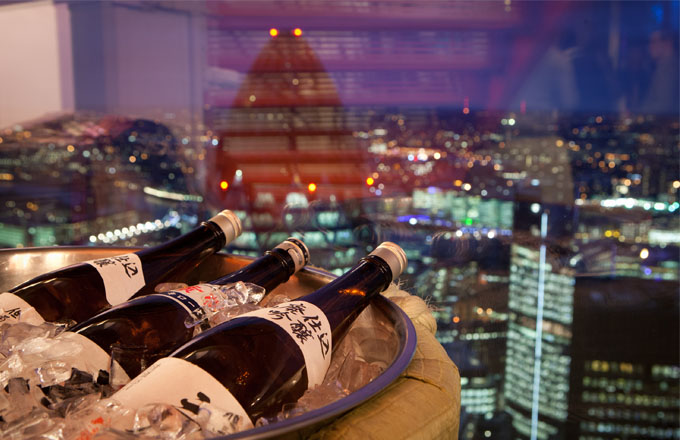 Sushi Samba aka Aleksandr Orlov's new penthouse in Liverpool Street serves dishes that have Brazilian, Peruvian and Japanese influences. Trays of colourful sushi and perfectly crafted delicacies circulated around the room, each designed like works of art.
Aleksandr Orlov being the busy meerkat that he is decided a live satellite guest appearance was the most realistic commitment. He made a speech thanking everyone for coming and followed it with a live Q and A session for all the guests to grill him with questions including what he had eaten for breakfast and where Sergei was. He interacted with guests and raised a few laughs from the audience before waving goodbye and wishing guests a lovely evening.
Sushi, Sake and champagne, meerkats, orchids and musicians – certainly a night to remember, one the Maskettes are proud of and one we're sure Aleksandr is too.
Simples!