We spend a lot of our time scouting out new, edgy and quirky venues across London and thought we would share a few of our favourites with you.
WOW
Natural History Museum Central Hall – up to 1200 standing
An iconic and dramatic space with towering Romanesque arches, a magnificent stone staircase and of course the ultimate centrepiece – a giant Diplodocus! Suitable for press launches, fashion shows, awards ceremonies, dinners and parties.
Mask Loves:
From 19 October 2012 – 3 March 2013 the museum showcases the Wildlife Exhibition of the year which you can include as an upgrade add-on to your event.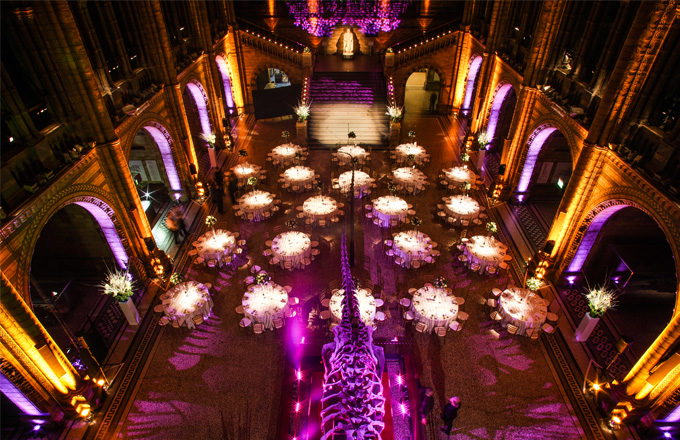 Victoria House – 900 standing
A versatile blank canvas space in the heart of central London. This opulent space is ideal for events destined to impress.
Mask Loves:
The quirky industrial features of the space, a perfect base for creating fantastically unusual bespoke events.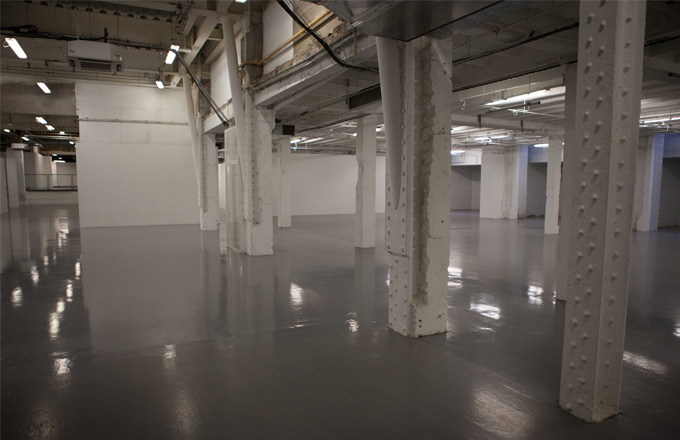 Tobacco Dock – up to 1500 standing
Unique hidden vaults dating back to the early 19th Century which once served as a warehouse for the receipt and storage of tobacco from the New World. Perfect for parties looking out onto a beautiful boat on the river.
Mask Loves:
The warrens of atria and corridors providing intriguing nooks and crannies for exhibitions and break out spaces.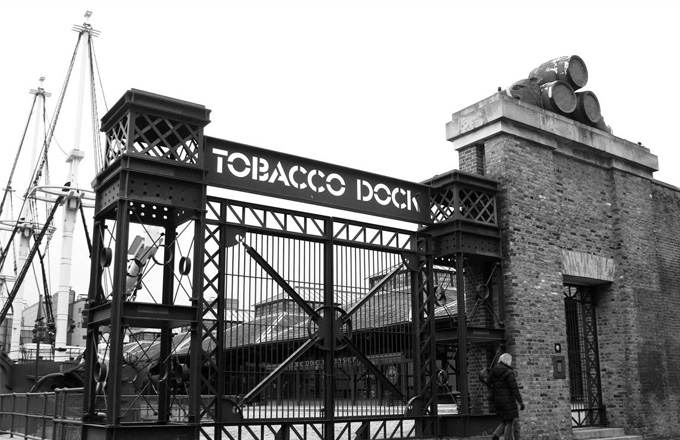 EDGY
Building Six at the O2 – up to 3000 standing
This newly refurbished club boasts event space on an epic scale. Spread over three floors this venue offers four bars, three dance floors, two entertainment rooms, two mezzanine levels and a VIP bar.
Mask Loves:
Its rock and roll factor. Building Six hosted a slick VIP after party for the Rolling Stones recently, and lets not forget the incredible Moroccan souk style outdoor terrace – ideal for alfresco entertaining.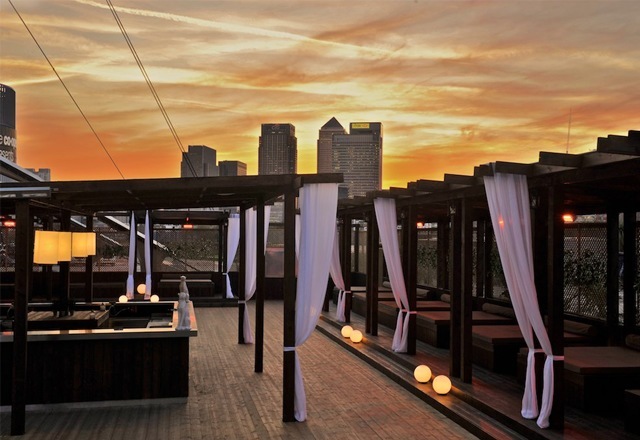 <
Troxy – up to 2000 standing
This original 1930s cinema epitomises vintage glamour. The space can be used for Christmas parties, awards ceremonies, conferences, weddings and live music.
Mask Loves:
The theatrical feel. Troxy's beautiful art deco features make this a real stand out space, there are even plans to install the original floodlit organ used during Troxy's heyday.
Old Spitalfields Market – Up to 2000 people
Located in the middle of London's world-famous financial district and iconic East End, the market offers a large dry hire space, with close proximity to London Liverpool Street and Shoreditch High Street.
Mask Loves:
This blank canvas space is completely versatile and lends itself perfectly to any branding.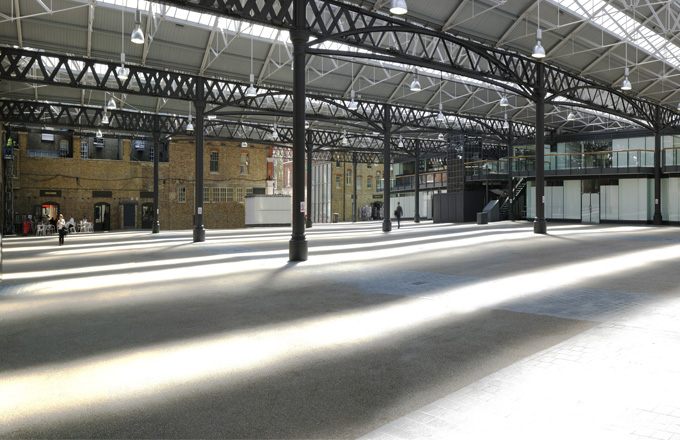 UNUSUAL
Farmiloe Building – 600 Standing 300 sit down
Stunning Victorian warehouse in cool Clerkenwell, often used for filming and TV commercials as well as stills, events and as a pop-up location.
Mask Loves:
The raw and exposed industrial features of the building, as well as its maze of levels. A diverse and truly individual event setting.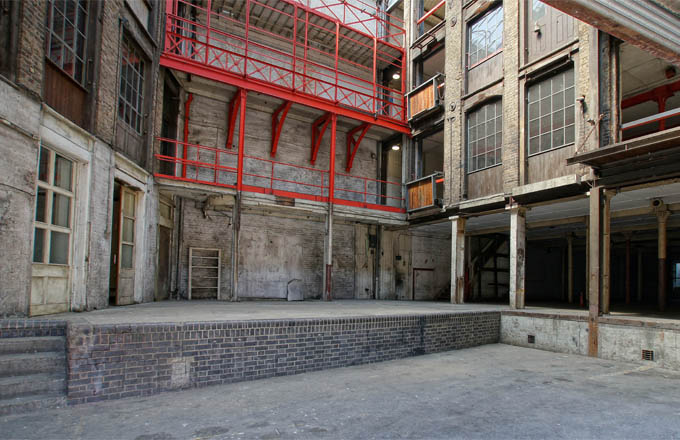 Shoreditch Town Hall – Assembly room 600 standing
This stunning Grade II listed building is set in the heart of East London and boasts a beautiful event space in the form of the Assembly Room, a blank canvas complete with Matcham balcony, Italian marble and maple flooring.
Mask Loves:
The character of this unusual space, and the location – just a stone's throw away from the City.
The Sorting Office
Situated just off Oxford Street this original 1960s sorting office features three floors of gritty industrial architecture. Perfect for a dramatic and off the wall product launch or fashion show.
Mask LOVES:
Anything is possible within this space, giving scope for huge creature productions.