One of our fellow Mask members Claudia Jakubowski, spent a week in Tunisia where she tell us some of her favourite moments from the holiday.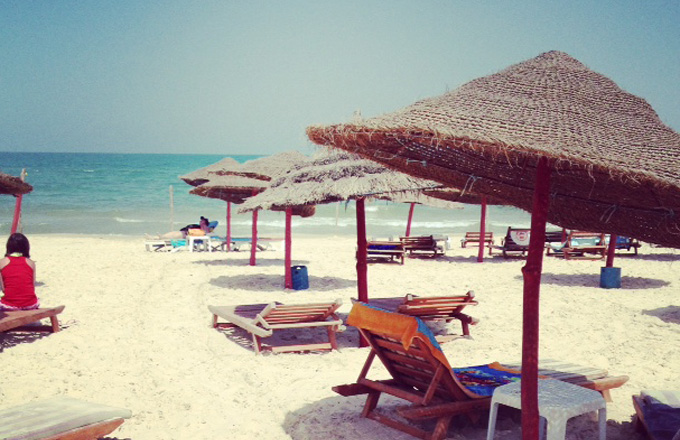 I decide to spend a few hard earned pennies on an all-inclusive trip to Tunisia! It was exactly what I needed in the midst of the horrible English 'spring'. I found a lot of cultural aspects interesting in Tunisia, and especially liked how they make a spectacular Gin & Tonic and incredible Tunisian Mint Tea. It was the most flavoursome and sweet aperitif I have ever tasted.
At MASK we love a spot of afternoon tea so I wanted to see how the Tunisians do it. We came across the Movenpick Hotel and sat amongst a beautiful Zen Garden. Our tea was served out of authentic silver tea pots and poured into delicate painted glasses accompanied by a spot of Shisha to truly soak in the culture.
Apart from finding my new favourite drink, my week in Tunisia consisted of a white sandy beach, 250g of the finest steak, Palm trees and some French pop songs! All in all a great week.
If you would like to experience this Tunisian tea for yourself here is a recipe on how to make your own http://www.thedailymeal.com/tunisian-mint-tea