Hot town, summer in the city! We wish. Seems a little far off right now, but we survived January so anything's possible.
Summer parties are a great way to celebrate, motivate and just to enjoy longer days, better weather and barbecues. Whatever your reasons, if you're planning a summer party, don't think that a lowly jug of Pimm's will cut it (don't get us wrong, we love Pimm's, but let's push the boundaries a little shall we?).
Festival
We're not saying you need to recreate Glasto or secure headline acts, but there's nothing quite like a festival to celebrate the summer. And it doesn't matter if it rains, because wellies and festivals go together like fish and chips. Stretched tents, local musicians and street food vans work a charm. Throw in a glitter artist and glow sticks and your festival can continue into the early morning.
Last summer we hosted a festival to celebrate a special birthday and it was one of our favourites.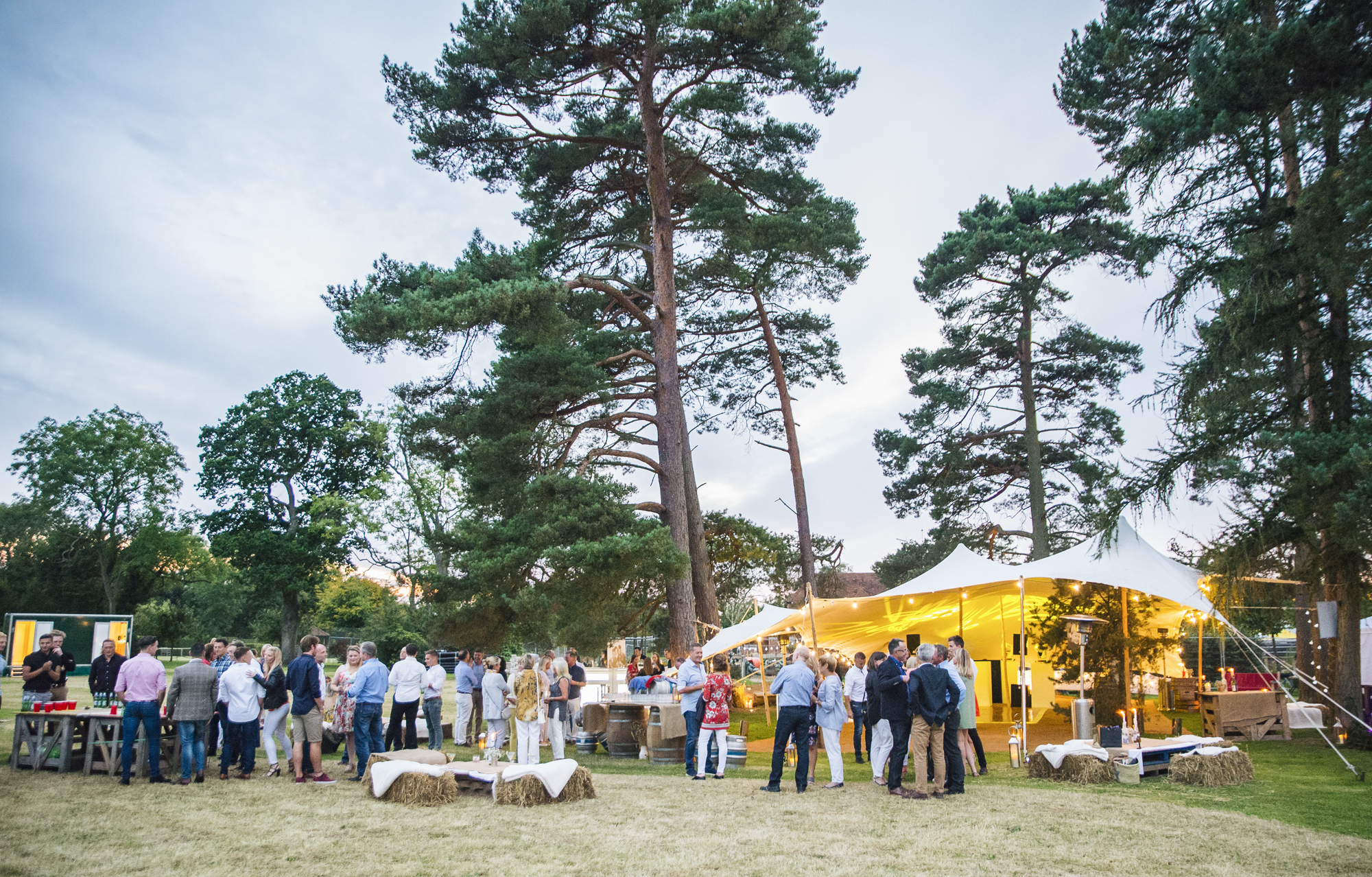 Tropical
Start with your tiki bar and you can't go wrong. There are some amazing rum and coconut cocktails that can be served in all sorts of exciting glasses. Anything with a bamboo or palm tree texture is a winner here – think tables, chairs or canopies. And to finish it off, lots of games of limbo. Coconut bras and hula skirts are optional.
Time and time again we visit the House of Bamboo and Dick's Tiki Bar at Street Feast's Dinerama and we can't get enough of their tiki cocktails.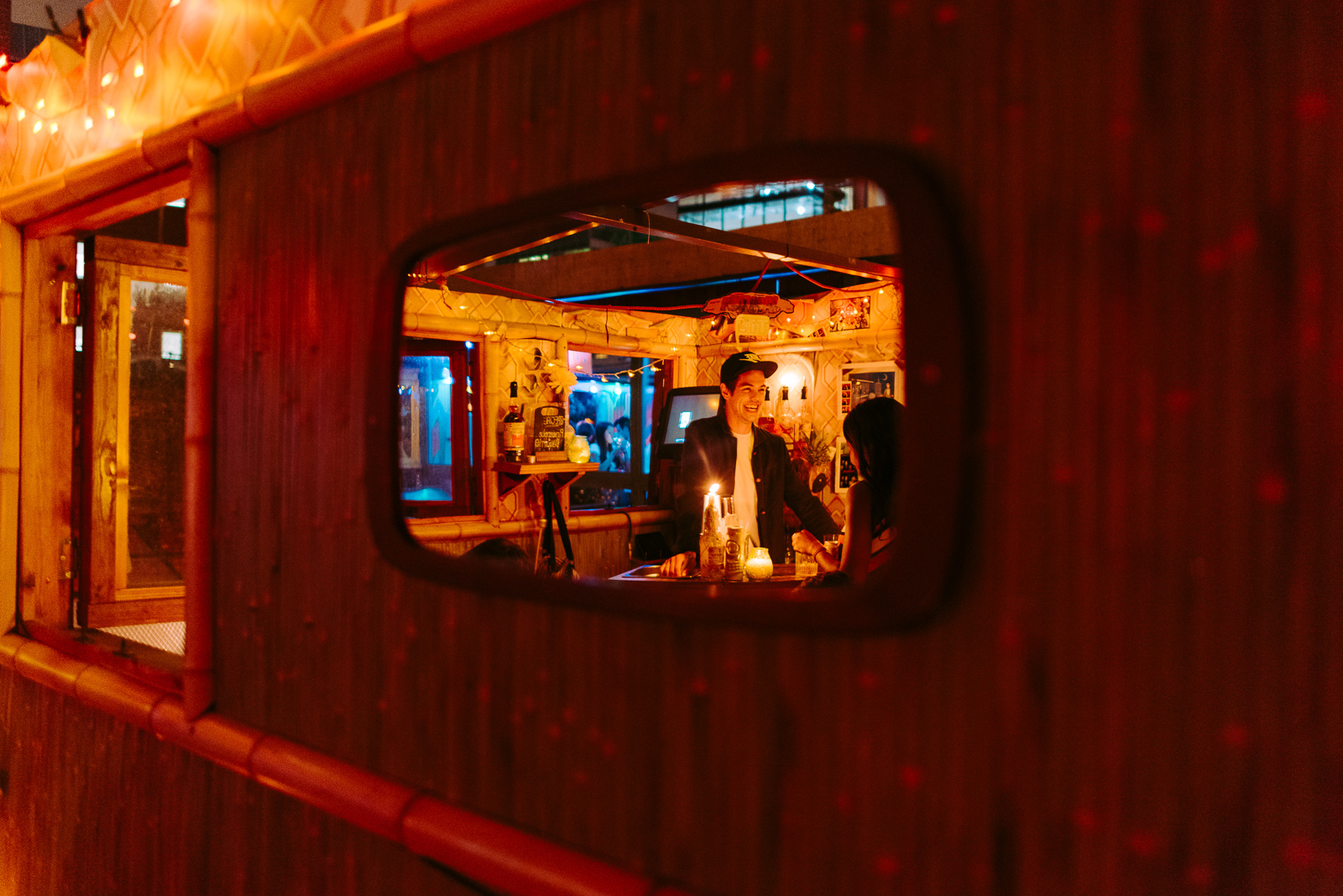 Street Party
You can't go through summer without at least one quintessentially British tea party. Pimm's, strawberries, scones, bunting and picnic blankets are your staples. Better yet, time it with Wimbledon and get the games on big screens.
London street parties are always a great for inspiration; we can't wait for the ones for this year's royal wedding.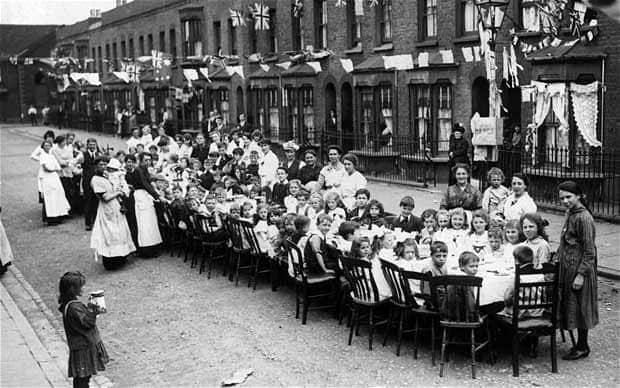 Photo from The Telegraph
Mad Hatter's Tea Party
Take the tea party idea and run with it, down the rabbit hole. A Mad Hatters Tea Party is always a great option, and don't be afraid to go completely off the wall, it's fitting after all. Oversized products, lots of alcohol (especially from tea pots and tea cups), smashing of cutlery and general shouting tick all the Mad Hatter boxes.
We still remember the excitement and curiosity of the Mad Hatters Tea Party at Alice's Adventures Underground. They had it spot on.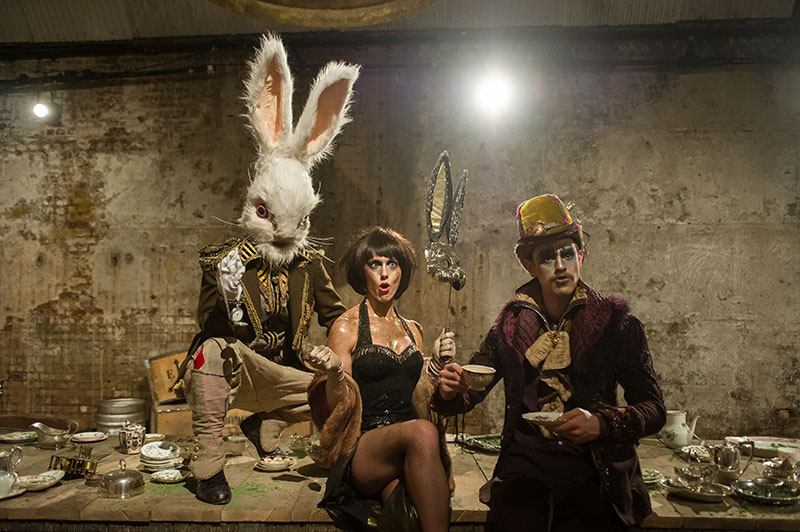 Flowers
A costly one, but oh so pretty. We've seen the dullest of venues and plainest of places be transformed into jaw-dropping things of beauty.
Elderflower liqueur, St Germain, always have stunning displays of flowers at all their events – flower walls, flower bars, ceiling displays. So if you're stuck for ideas you know who to check out first.
If you're planning a summer party, get in touch with us today and find out how we can make your event better than you'd ever imagine. If you like this blog, you'll love our newsletter, sign up here.