With summer slowly but surely creeping up on us, it can only mean one thing: summer parties are almost here! Everybody looks forward to summer parties, filled with barbeques, cocktails and sunshine. This year why not exceed these expectations and go that extra mile? We've put together a list of summer party ideas to inspire you.
Experimental Food Installations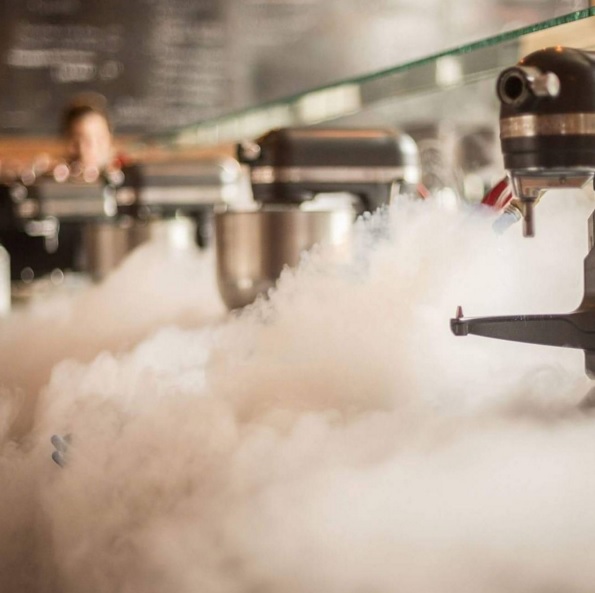 Exciting snacks don't just need to stop at a cinema based event, they can be used anywhere and are perfect for making any event more entertaining and memorable. These magical snacks can range from liquid nitrogen, edible mist, logo pops for corporate events and candyfloss whizzers. Interested? Why not try 'Lick Me I'm Delicious', a company which offers all these goodies at various events – they have their own machines which can be set up easily to give you and your guests a fabulous experience.
Floral Décor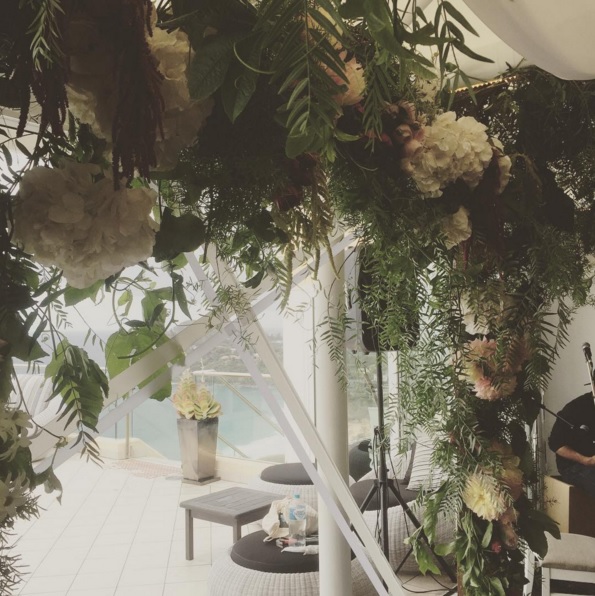 For many events, especially summer, flowers are used frequently as decoration – they are brilliant for adding a dash of colour, keeping things fresh and of course they are very appealing to the eye. However, flowers tend to be used each year during summer events in the same way, so although they are enjoyed by guests they aren't appreciated as much as they could be if they were displayed differently. Florist Rebeca Louise Law does exactly this – she finds new and innovative ways to showcase a range of flowers, from streams of them hanging from tall ceilings to revealing them to others on the ground. The breath-taking presentation of flowers is a simple but extremely effective way to amaze your guests and give your summer event that WOW factor.
The Perfect Way to Travel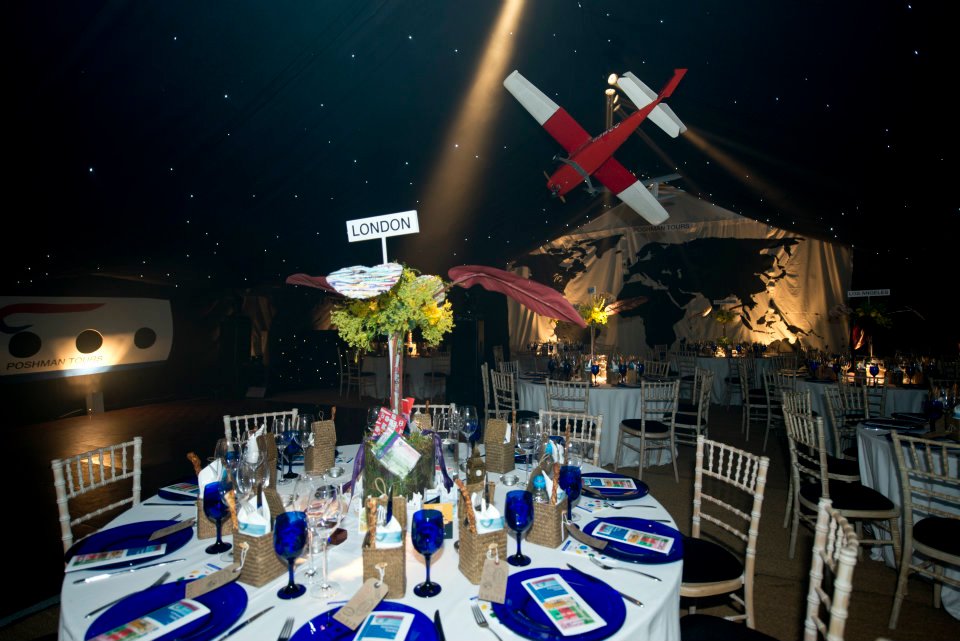 Whilst we all dream of jetting off to a gorgeous holiday destination, for some it isn't always possible. Why not bring the holiday destination to your guests? Allow your guests to be immersed in all the stages of a holiday. Firstly, to make your theming as realistic as possible you'll want to shut out the world! A tipi or marquee would be perfect for this, especially for summer. Serve your guests a first class 'airline meal', presented just as it would be on an aeroplane, and provide them with famous cocktails from all around the globe. Of course these should be made behind the bar, preferably from suitcases. Decorate your chosen venue with various backdrops of different countries, or even a huge world map with personal journeys marked like dotted lines, just like airline routes. Your guests will appreciate you going the extra mile, so remember attention to detail – include aeroplanes hanging from the ceiling, heaters or even a fake snow machine to really create the atmosphere you're after. This is a great example of an event where the theme runs constantly through each element of an event.
Landing 42 Cinema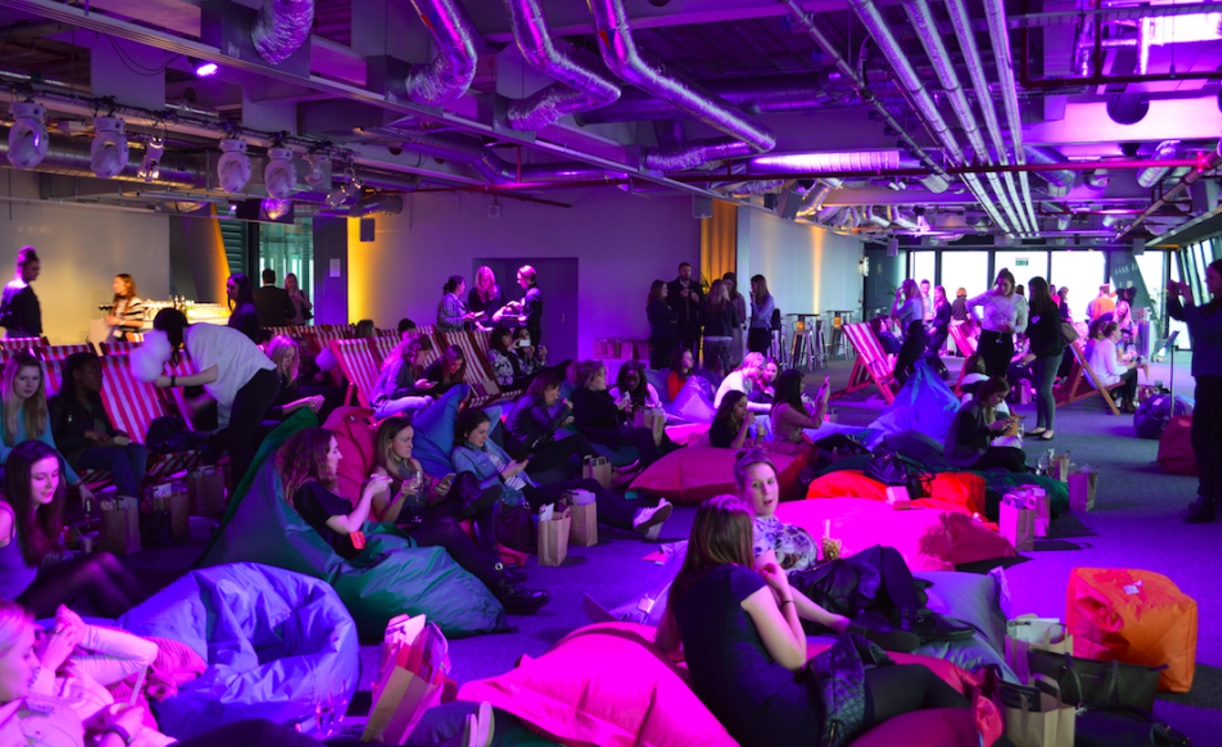 The cinema experience just became a whole lot more exciting thanks to The Leadenhall Building's, Landing 42. The unique event space opened to guests as a the world's highest cinema. No longer are Landing 42's guests expected to just take in the breath-taking views of London, now they can enjoy a cinema experience with a stunning backdrop. This summer, add a twist onto your bog standard cinema event; lay the venue with duvets, pillows and bean bags making it as comfortable as possible and encourage your guests to bring additional blankets if they want to. One of the best parts of going to the cinema is the snacks. Recreate this and serve your guests all their favourite treats, from pick 'n' mix to an ice cream counter. Make this even more exciting and provide your guests with liquid nitrogen ice cream. With any cinema based event, one of the most important aspects to consider is the screen the film will be displayed onto – be sure that the movie is high quality and the screen is big enough for everyone to enjoy properly!
Only Relaxed Food Vibes Allowed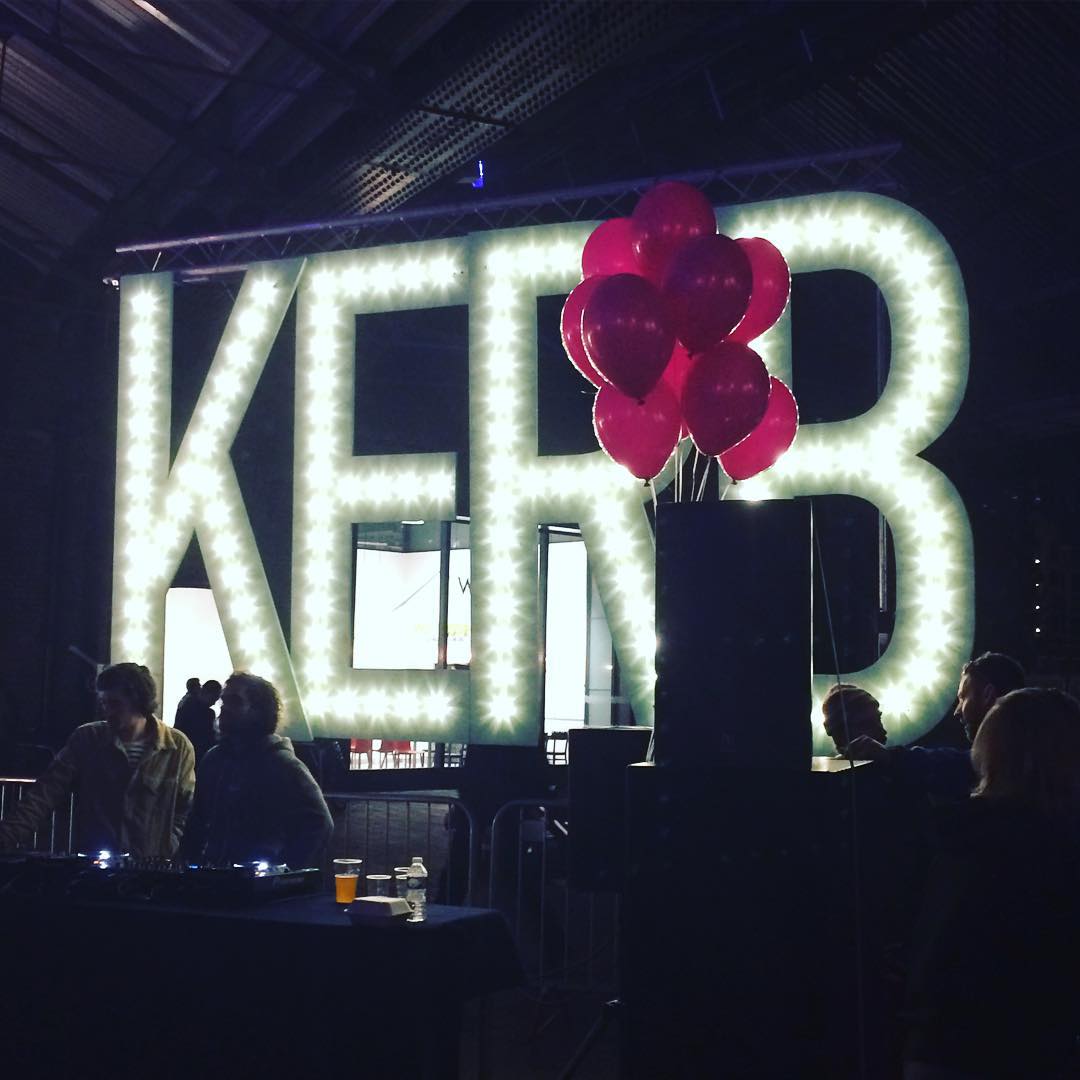 We've all been to an event where we couldn't fully enjoy ourselves as it was very formal and restricted. This summer, ditch the formal theme for your event and opt for more relaxed theming, consisting of only happy vibes, street food, cocktails and music – in this case, less is more. A trend which is growing in popularity, especially during the summer time, is street food markets where people can fully relax and enjoy themselves with friends – Dinerama, located in Shoreditch is a perfect example. This trend of street food is also now catching on in the events industry, with the help of companies such as KERB, who love to deliver such food, as they believe in exciting, independent and diverse foodscapes on the streets of London.
Back to the Victorian Ages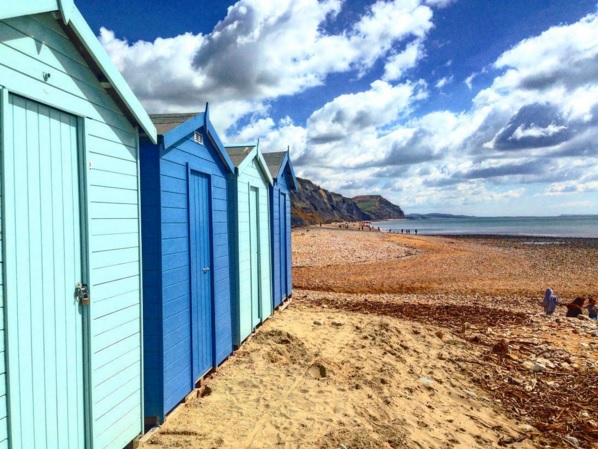 Nothing screams summer like taking a trip down to the beach, where you can sunbathe and build sandcastles. Creating your very own beach is the ultimate summer party for 2016, especially if it is dated back to the Victorian era. Fill your venue (this could even be a pop-up venue) with sand and play wave sound effects along with music from the Victorian area to fully create that Victorian beach atmosphere. Other aspects to include in your Victorian beach day themed event can be Aunt Sally boards, fortune tellers, and vintage photo booths and disguised heaters. Also, strong men dressed as lifeguards would be a brilliant addition to your event, especially if they were serving your guests beach-themed canapés.
A British Pool Party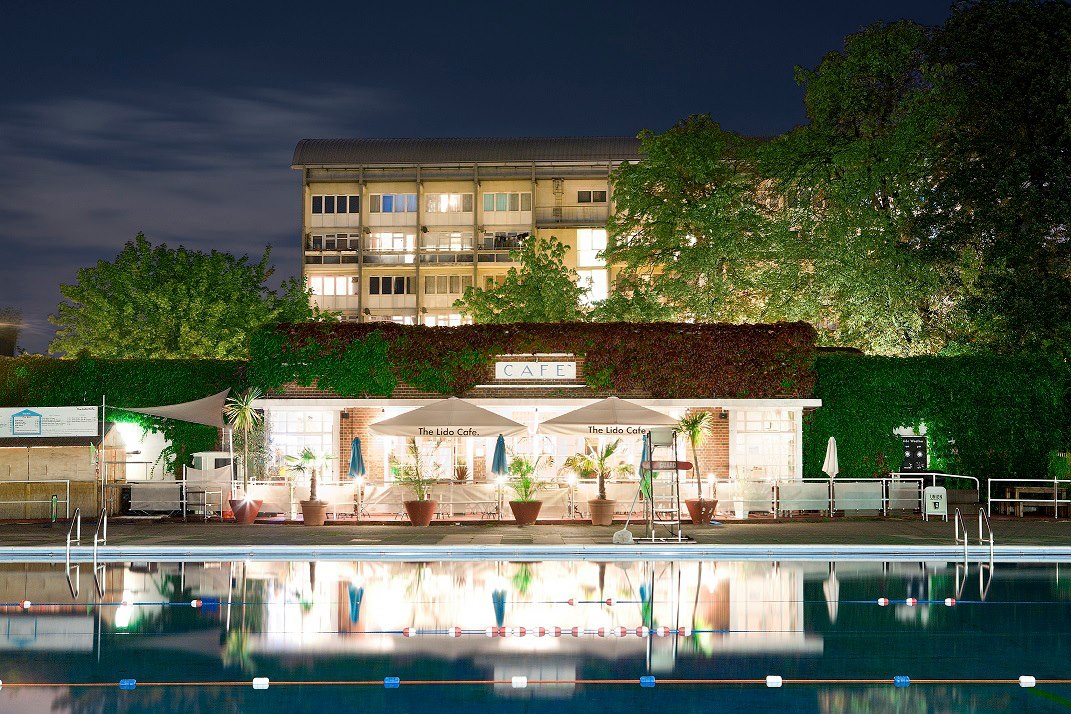 If the beach isn't really for you, then why not opt for a classic old school pool party? For the ultimate old school summer pool party, take you guests to Hern Hill Lido Café – a serious summer venue which features large swimming pool and decking area for those guests who want to enjoy the British summer without getting wet.
The Secret Garden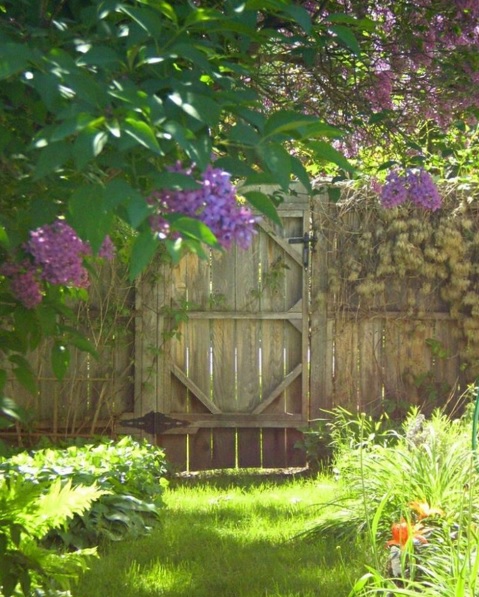 People, especially those in the events industry, are obsessed with finding new, cool and unique venues to host their events at.  At Mask we always have our ears to the ground, listening out for new venues which are a little more creative and a little less ordinary. These unusual and magical venues are perfect for secret garden parties where guests can be taken away from the hustle and bustle of everyday life and enjoy a warm summers' evening. Create a beautiful backdrop for the event with plenty of fairly lights, candles and vintage garden furniture.