Less a restaurant, more a beach shack bar that screams unashamedly of its love for rum and sunshine, Carnaby Street's Rum Kitchen is the second in London, following a popular outpost in Notting Hill. Its all about fun, food and good times.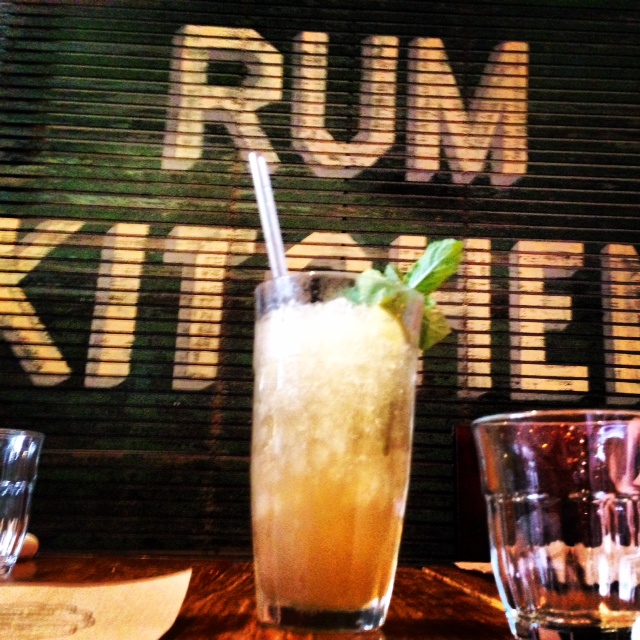 The bright brains behind this summery gem have brought the Caribbean to the city, with blue and white pastel beach hut planks, sun-faded corrugated metal and little trinkets that *might* have been picked up on the beach.
The cocktail menu is a hefty book of a thing, filled with some of the loveliest cocktails in town, most of which are under a tenner. Definitely try the Grog, a deadly concoction of lime, ginger beer and plenty of rum. Served in a little enamel mug this one's guaranteed to bring out the Jack Sparrow in you. Whether or not that's a good thing, though, remains to be seen.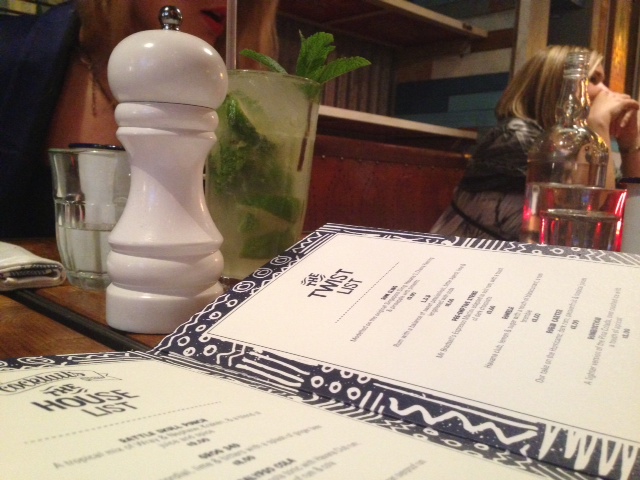 Whilst it's not technically Caribbean, the Rum Kitchen's Mojito was a real favourite with the Mask team; we hear that's down to the quality of the rum. Want something more authentic? Mama's Guinness Punch should do the trick – over-proof rum, condensed milk and Guinness mixed with spices, chocolate bitters and served over ice.
The menu is a sort of Anglicised take on Caribbean classics – but does come complete with a few authentic touches, like the scarily spicy swamp sauce, a bottle of scotch bonnet lava no Rum Kitchen meal would be complete without.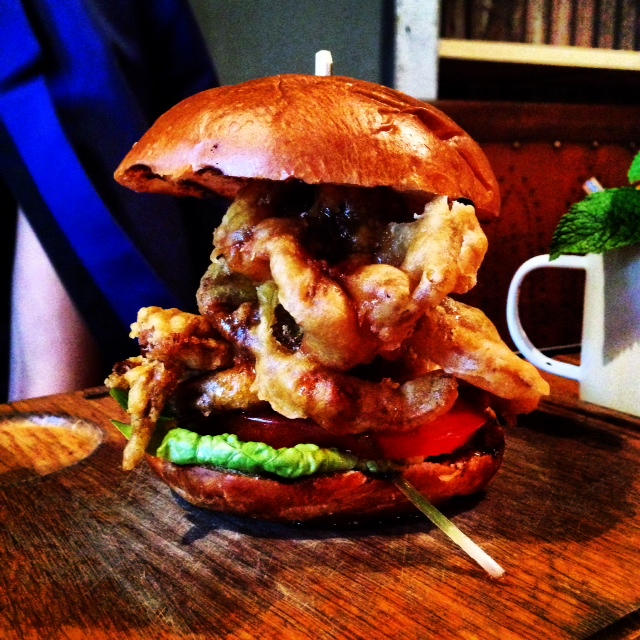 We tried the shack's signature Jerk Chicken Thighs (£8.50) – crispy, crunchy and moist with a bit of bite… but not too much bite! Served with extra jerk sauce for the brave amongst you, and pineapple slaw, which is like coleslaw but more exotic.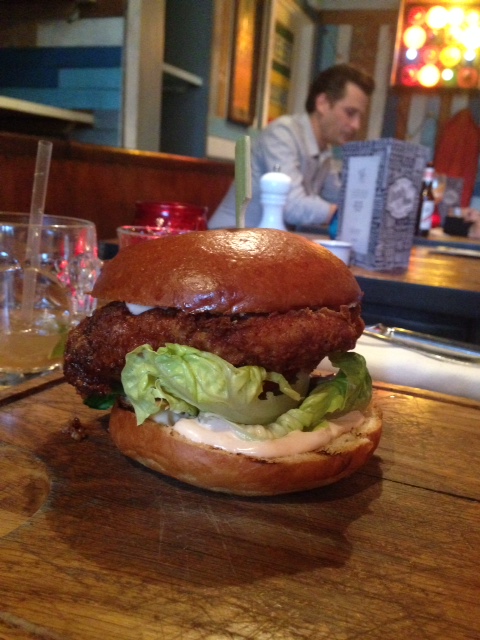 We also had a Jerk Chicken Supreme (£13.50) – grilled chicken breast, sweet potato and yam mash served with jerk gravy. The Soft Shell Crab Burger (£11.50) was a monster of thing, towering several feet into the air. A spicy tamarind sauce, ginger aïloi and guava-lime relish added to its gravity-defying brilliance. Our final choice was a Jerk Fried Chicken Burger, served with scotch bonnet garlic mayo. And the world's BEST sweet potato fries (£3).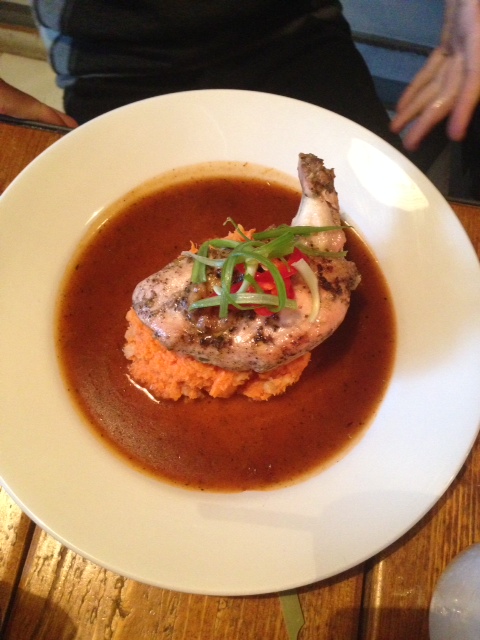 Several cocktails later we stumbled out onto the streets of Soho, feeling like we'd just spent a week on a desert island. And it's not often you can say that in London, is it?