Perrier-Jouët partnered with Bompass and Parr to bring an experiential garden to the heart of Soho in September.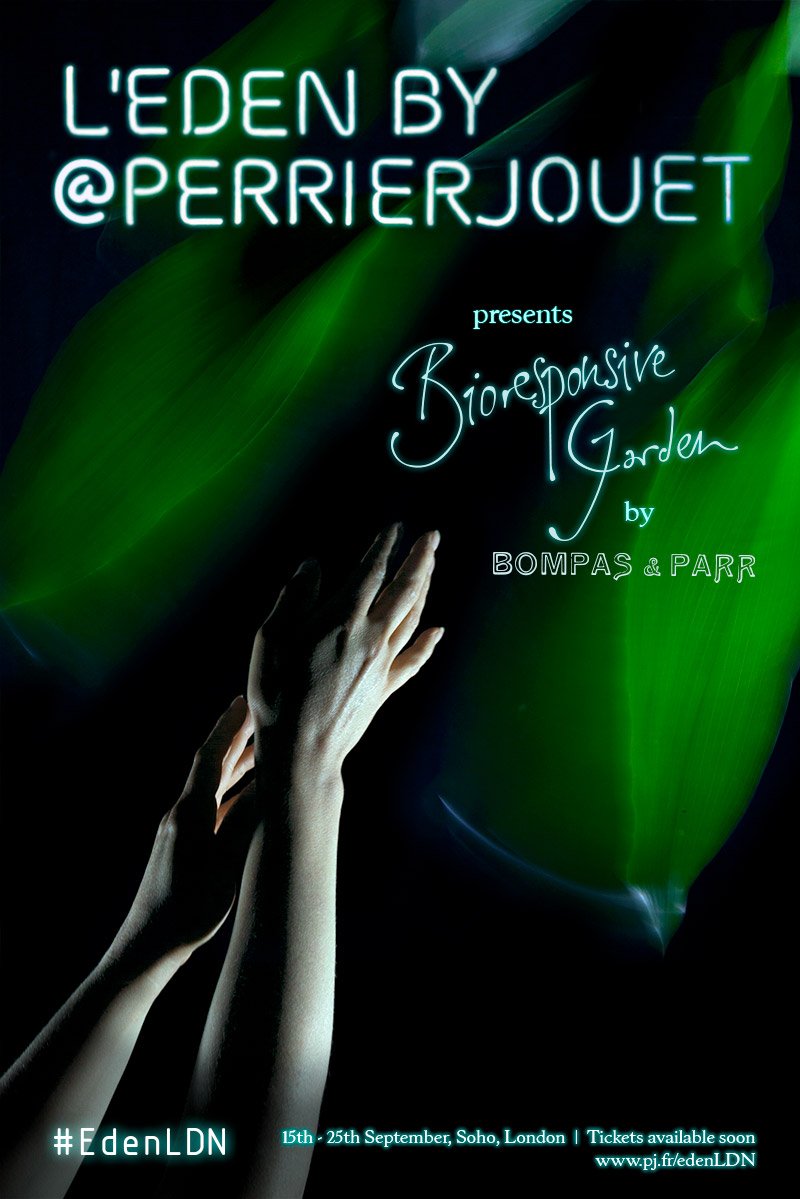 The Mask team loves exploring new inspiring immersive event spaces, so we headed down to take a look. Held at the L'Eden, the event made full use of this highly customisable space which lends itself well to bespoke themed events.
We began by exploring the amazing Bompass and Parr garden. The installation of vines and flowers was connected to micro-electronic sensors which could sense guests' movements, so plants would appear to mimic and react to you as you moved through the garden walkway, physically animating to create a magical effect.
Inspired by Pierre-Nicolas Perrier's grand glasshouses at Chateau Perrier and Emile Galle's iconic anemone-covered Perrier-Jouët Belle Epoque bottle, designed in 1902, the bio- responsive garden was designed to "propose a new level of physical interaction between man and nature."
To create the Bio-responsive Garden Bompas & Parr worked with technological creative laboratory Ten Hertz and theatrical design studio Petra Storrs on the project.
Following the garden experience, we headed to the bar to enjoy a glass of Perrier-Jouët's new champagne and soak up the atmosphere. The space was also used for Champagne tasting events during the residency.
Did you see the Bompass and Parr garden? Tweet us @Mask_Events and let us know what you thought.