Why PechaKucha is a great idea for your next conference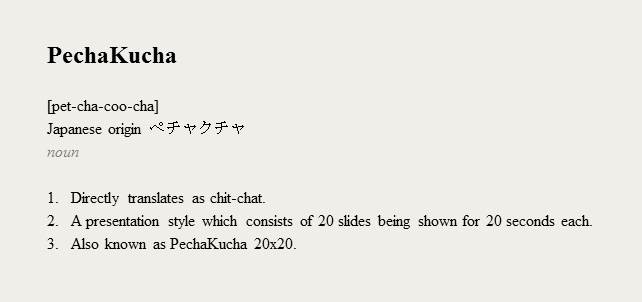 Way back in 2003, architects Astrid Klein and Mark Dytham created the concept of PechaKucha and held the first event in Tokyo. It's now a global phenomenon, running in over 900 cities across the world and over 100 events happening every month. So this is tried and tested, why not turn the traditional conference on its head, and roll out the PechaKucha format at your next event!
The idea behind it is: a speaker has no more than 20 slides (or images) to show, and each slide / image is on screen for 20 seconds. There's no pausing the presentation and you're not allowed to go back. Onwards and upwards! This keeps every presentation succinct and fast-paced, so there's no hiding your yawns from a death by PowerPoint. Hurrah!
And on the flip side, for those that don't enjoy being centre of attention, you've only got a mere 400 seconds in the lime line. So not TOO horrific!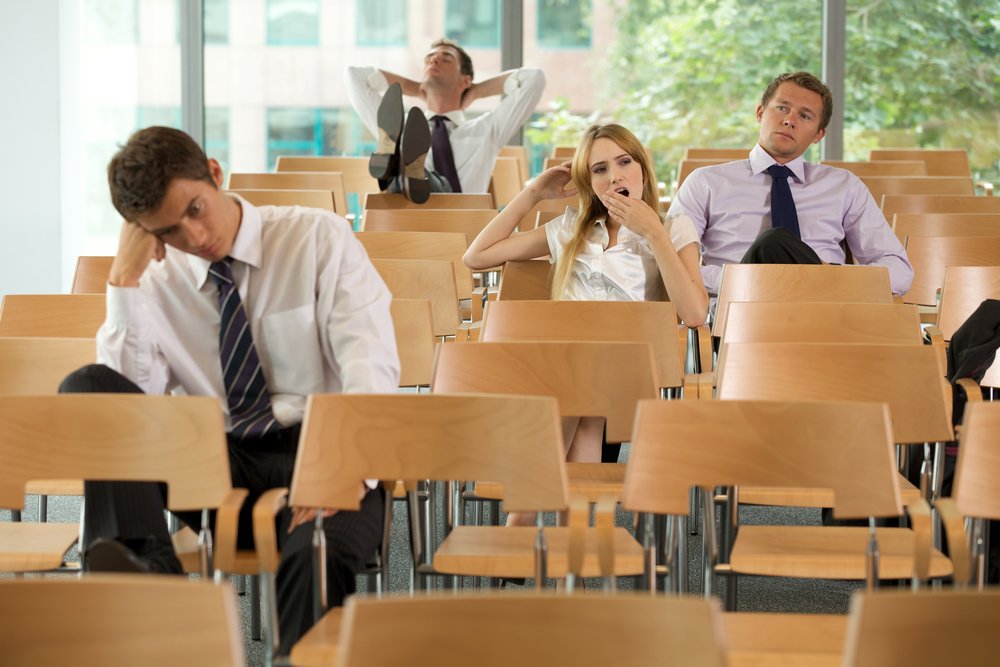 Another great thing about PechaKucha is how it can be held just about anywhere, you don't need a conference hall or an auditorium where your guests will sink into the back row and check their emails. You can host in bars, pub gardens, hotels – we've even heard that a few of these have been hosted on the beach!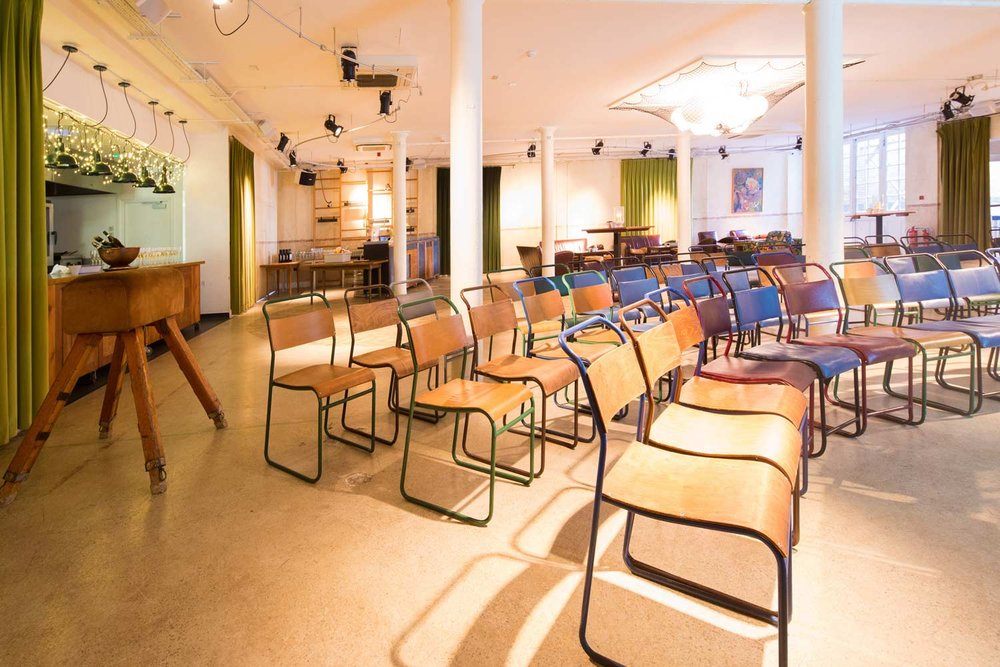 Photo from Tanner Warehouse
Officially PechaKucha 20×20 is aimed at creatives, allowing anyone from a new graduate to an experienced designer to share their passion and inspire others. That means anyone can present. You could blow your budget on an "inspirational speaker", who'll reel off a 20 minute speech that they've said 100 times before. Or you could ask your peers to speak, or that new starter in R&D, or even employees from start-ups. It's an amazing way to get a 360 review of everything that's going on, inside and outside of your business.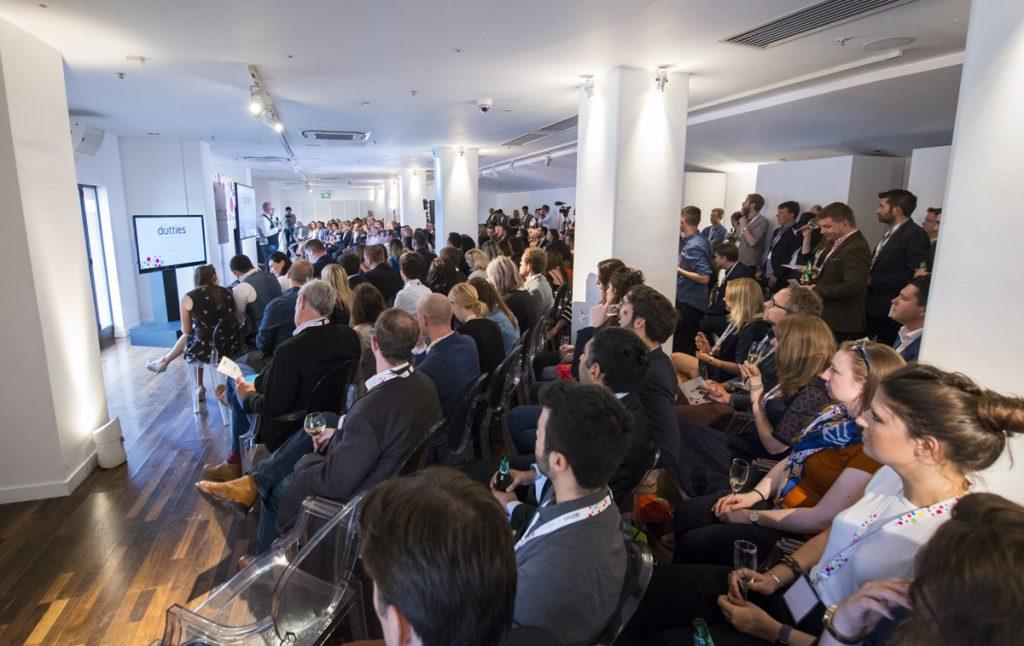 The Dotties, at OXO2
We love the PechaKucha 20×20 format; it's informal, speedy, fun and easy to control. What's more, you can fit in a whole load of other speakers at your conference if you follow the format. Similar to an unconference, it gives control back to the guests. There's no long-winded speaker list that guests only get the opportunity to speak to if they participate in the Q&As, PechaKucha is open to all. It's informative, accessible, flexible and fun – everything you'd ever want from your next conference.
If you'd like help planning your next conference we can help with sourcing your venue, styling, theme, design, catering and event management. Make sure you get in touch to see how we can take the stress out of planning your next conference.
Remember if you love the PechaKucha format as much as we do and want to use it at public or publicised events, have a chat with guys at PK, they'll be able to fill you in on all the do's and don'ts.