Pantone has unveiled its colour for 2017 as Greenery, a "fresh and zesty" shade of green. We didn't think that they could top last year's joint colours, Rose Quartz and Serenity, but #MaskLoves this vibrant and clean colour. It can be mixed with so many other beautiful hues and textures; we know we'll have fun working with it in 2017.

Pantone said the colour 'evokes the first days of spring when nature's greens revive, restore, and renew. Illustrative of flourishing foliage and the lushness of the great outdoors, the fortifying attributes of Greenery signals consumers to take a deep breath, oxygenate, and reinvigorate.'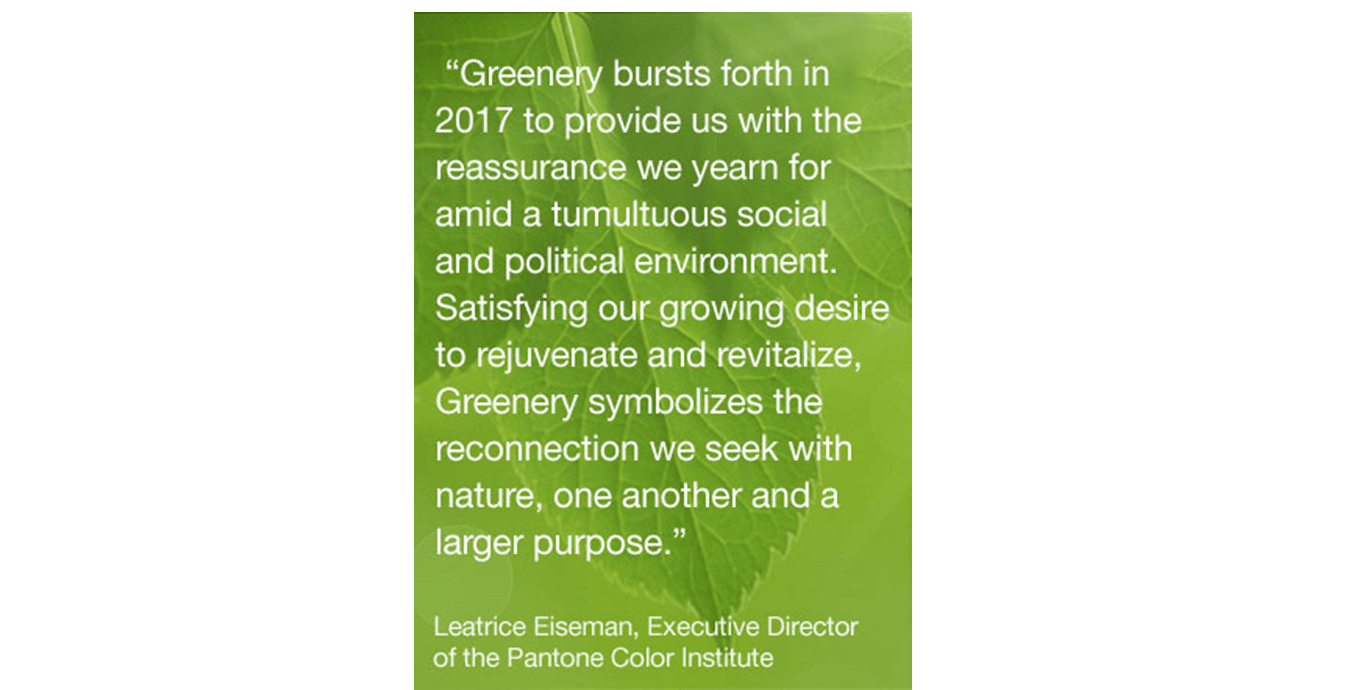 Pantone called the hue nature's own neutral, 'a life-affirming shade, Greenery is also emblematic of the pursuit of personal passions and vitality'. We've put together some fresh ideas for incorporating Greenery into your next event.
If you're for help with theming/styling for your next celebration, contact us and we'll create the perfect event, just for you.
Make sure you sign up to the Mask Newsletter, designed to give you insight into how our minds work, our latest events and cultural happenings.