The hotly anticipated Pantone Colour of the Year has been announced, and we're sorry to hear it's been mixed reactions… When we saw the Ultra-Violet video playing on Instagram we first thought of UV-light and wondered how they'd achieve that in print. Then on closer inspection it wasn't that at all and was quite simply a shade of deep-bluey-purple (similar to Blue Iris from 2008).
The colour is said to be inspired by the mysteries of space and cosmos (so all the fashion weeks were on the right tracks with space-age silver). It's dramatic, bold and original. It's also spiritual, mystical and energising. It signifies visionary thinking that will shape our futures and push boundaries. Wow. Who knew?!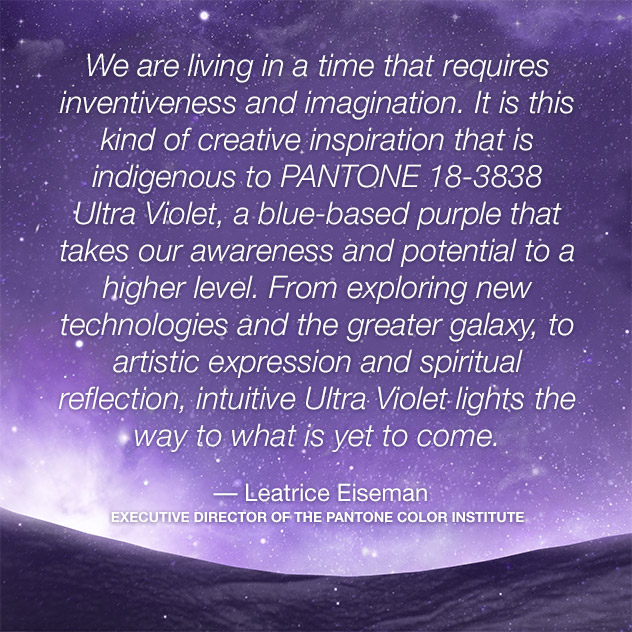 Purple, to us, screams royalty. On the other hand it's also defiant, unconventional and makes a statement. Cue music legend, Prince.

Artist of the moment, Yayoi Kusama, has created Festival of Life at the David Zwirner gallery in Manhattan. It's another of her infinity mirror rooms but this time it's decked out with ultra violet LED lighting.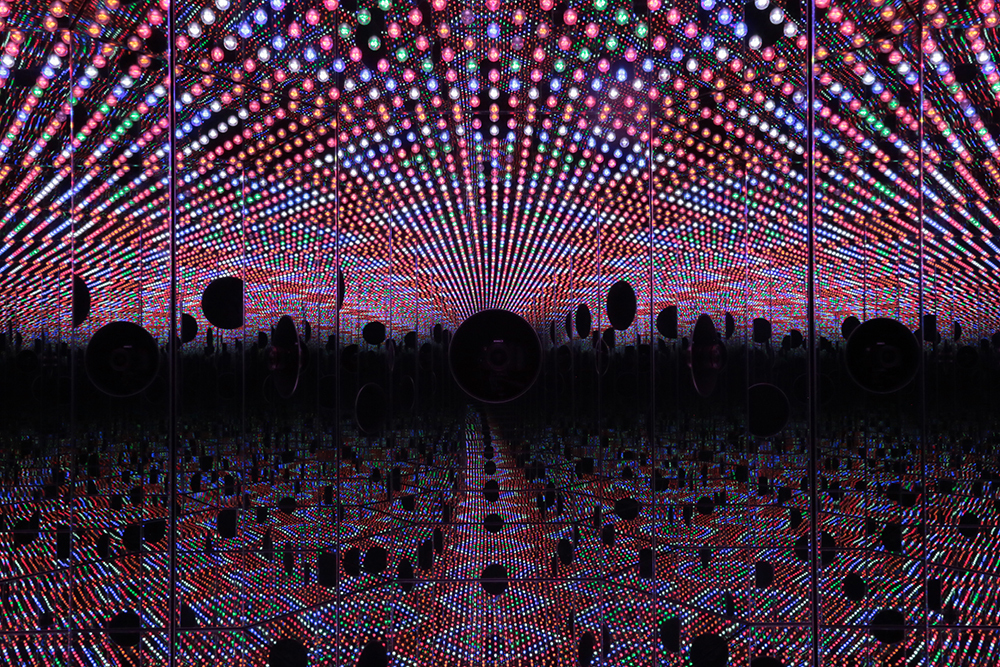 Photo from Artsy.net
The creative industry seems to take this announcement very seriously, and it can divide everyone completely. From nail varnishes to shoes and teapots to suitcases you can champion the colour in every way. Or pretend it never existed.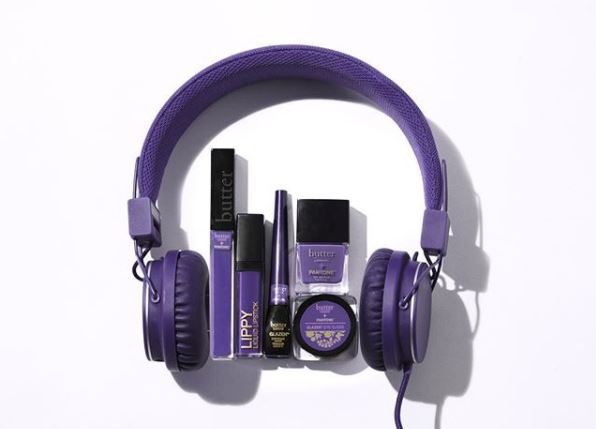 Photo from Pantone Instagram
Pantone Vice President, Laurie Pressman, doesn't want us to get hung up on it – "this is just a color we see happening. If this is something that can be inspiring to you, great. But if not, don't use it." So there!
What do you think of the Pantone Colour of the Year? Let us know on Twitter. If you like this blog, you'll love our newsletter, sign up here.