It's almost that time of year again, and any event planner knows the key to hosting a memorable Christmas event is in the theme. We know what you might be thinking, the theme is Christmas, but that's not going to cut it. You need to wow your guests. Here are our top themes for 2018.
12 days of Christmas
Take this traditional tune and turn it into the lyrical mantra for your Christmas party inspiration. You can recreate objects from the song in a creative and symbolic way. For example, switch out the five golden rings for golden wreaths, or name your white chocolate festive cocktails "Milk Maids". You can be so creative with this theme and it ensures your event is totally bespoke! You can also have a bit of fun with your guests and ask them to identify all the symbols for each line of the song.
Best Venue Match: Andaz 1901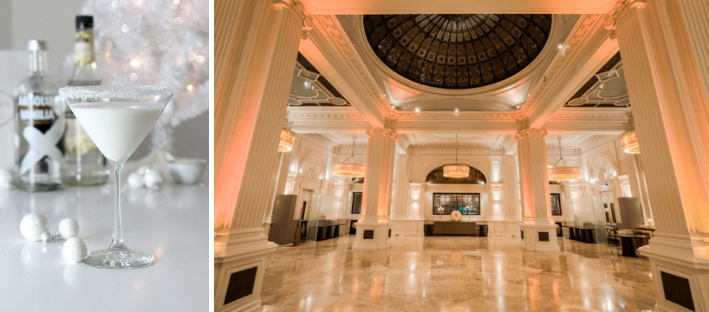 Source: pinterest.co.uk ; hirespace.com
A Contemporary Christmas
Think mirrors, metallic and geometric shapes. This theme is sure to create an impression with your guests. This theme tends to come with the rule that less is more, and bigger is better. Carefully select a few objects and make them the star of the show by displaying them on large scale.
Best Venue Match: Nine Adam Street

Source: pursuitist.com ; headbox.com
A Rustic Christmas
Go au natural this Christmas with a rustic theme. This theme is all about different textures and earthy colours. You can use festival flora, such as berries and pine cones, or even seasonal fruit to create a beautiful table setting. The decoration can be as simple or detailed as you would like. This theme is perfect if you have a creative flair and like a bit of DIY styling.
Best Venue Match: Carousel

Source: pinterest.co.uk ; hirespace.com
A Merry Millennial Christmas
Millennials seem to be making our own Christmas traditions and this year, it's all things pink! Luckily pink goes perfectly with metallic colours so you can ensure that your party will still have a little sparkle. Pink table setting, pink decorations and even rose gold cutlery. And since you're going all out why not pick up some pink gin for a bespoke cocktail!
Best Venue Match: Clerkenwell Grind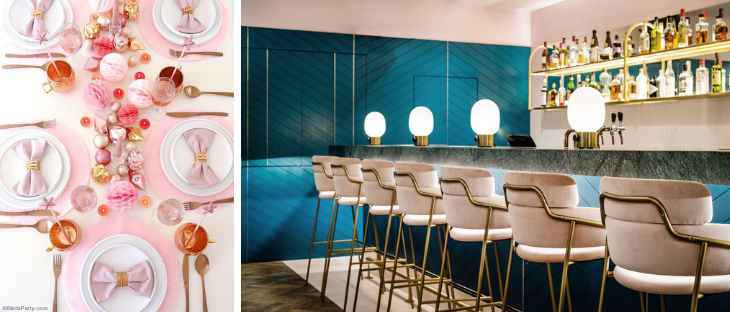 Source: pinterest.co.uk ; headbox.com
If you would like to talk about ideas for your next Christmas party, get in touch with one of our team. If you need help sourcing a venue for your Christmas party, read about our favourite Christmas venues or check out Venueseeker.