That's it, ladies and gentlemen. 2017 is all wrapped up and finished, and we're ready to embrace 2018 – and all the opportunities it will doubtlessly bring – with open arms.
All that there's left to do is come up with some killer ideas for a new year's eve party, and let our hair down for one last time before doing away with the old, and welcoming the new.
We've been to more new year's eve parties than we care to mention, and it's pretty clear to us by now that not every end of year celebration is created equal.
There are those new year's parties we remember forever, and cherish the memory of as high points of the season… and there are those that disappear into obscurity.
The key difference between the two? It usually comes down to one factor: the theme.
A great new year's eve dinner party idea or theme is something that brings the whole evening together, and allows the assembled revellers to fully immerse themselves in the fun.
Themed decorations, menus, entertainment and costumes help everyone cut loose from the monotony of everyday life, and throw themselves totally into the night.
If you're looking for some ideas for a new year's eve party that your guests will never forget, you've come to the right place. We've gathered together a few of our favourite themes and concepts… so prepare to be inspired, and start planning the party your guests deserve!
1. The Roaring Twenties
What comes to mind when we think of the wild and extravagant 1920s? Great fashion, undeniable sophistication, flapper girls, and the kind of parties that Jay Gatsby himself would insist on an invitation to.
Menu
Serve plenty of hors d'oeuvres, including things like oysters rockefeller, devilled eggs and smoked salmon, followed by a baked ham centrepiece, or Ceasar salad and Italian meatballs.
Of course, drinks and cocktails are the key to this party theme – although prohibition was well underway, Champagne was all the rage behind closed doors, as were cocktails like Mint Julep, the Old Fashioned and gin-based cocktails of all descriptions.
Entertainment
No 20's party would be complete without a jazz band, and you can even get someone to teach your guests to do classic dance moves like the Charleston and the Lindy-hop. Follow this with a disco, and your night will doubtlessly be swinging!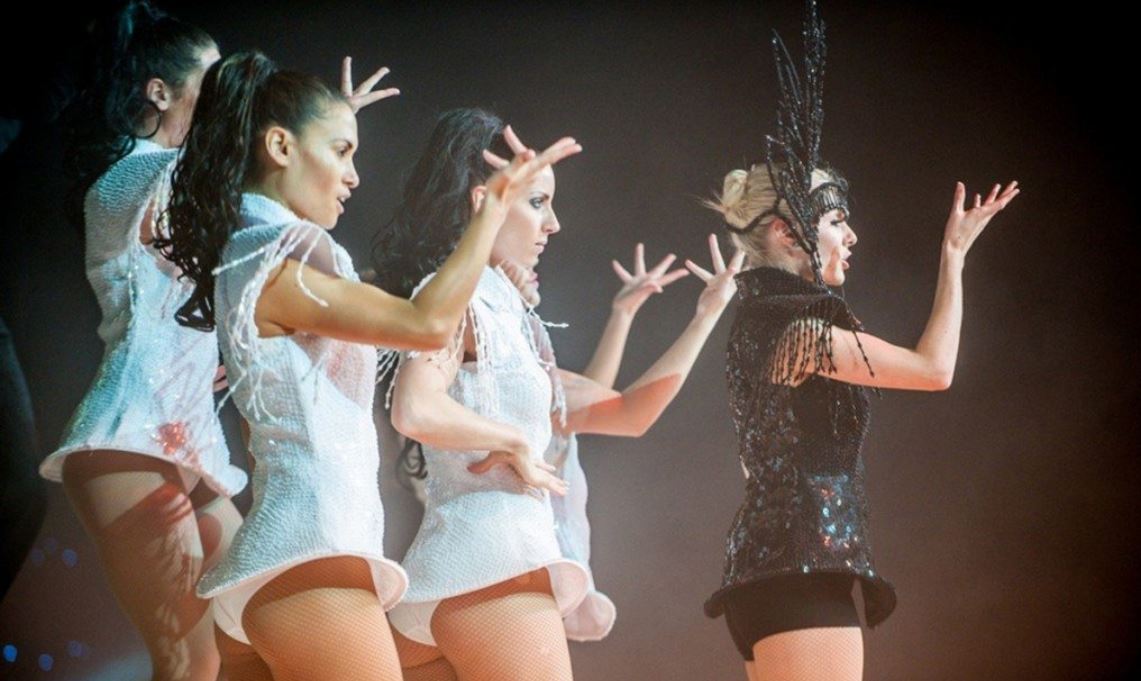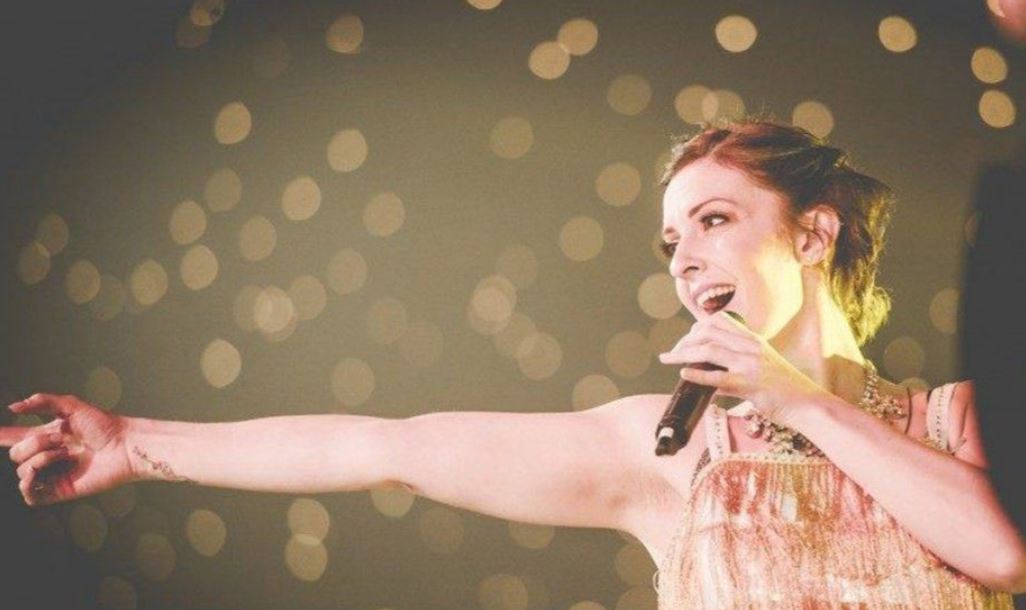 2. Après Ski
In the midst of winter, what could be more appealing than recreating the 70's glamour of a cosy alpine cabin party, complete with the food, fun and frivolity that we associated with such carefree times?
Menu
Soak up that retro après-ski vibe with a menu full of everyone's alpine favourites; sumptuous sharing fondues, hearty roast meats and plenty of Swiss chocolate desserts!
You could also serve a range of alcoholic or non-alcoholic hot chocolates, as well as plenty of funky, colourful retro cocktails, to ensure that everyone is fully immersed in this fun theme.
Entertainment
This particular new year's eve theme party idea requires plenty of frivolity and slight silliness – so don't hesitate from bring in some classic party games, competitions and contests.
Once everybody has eaten and drunk their fill, it's time to hit the dancefloor and get down to some 70's classics!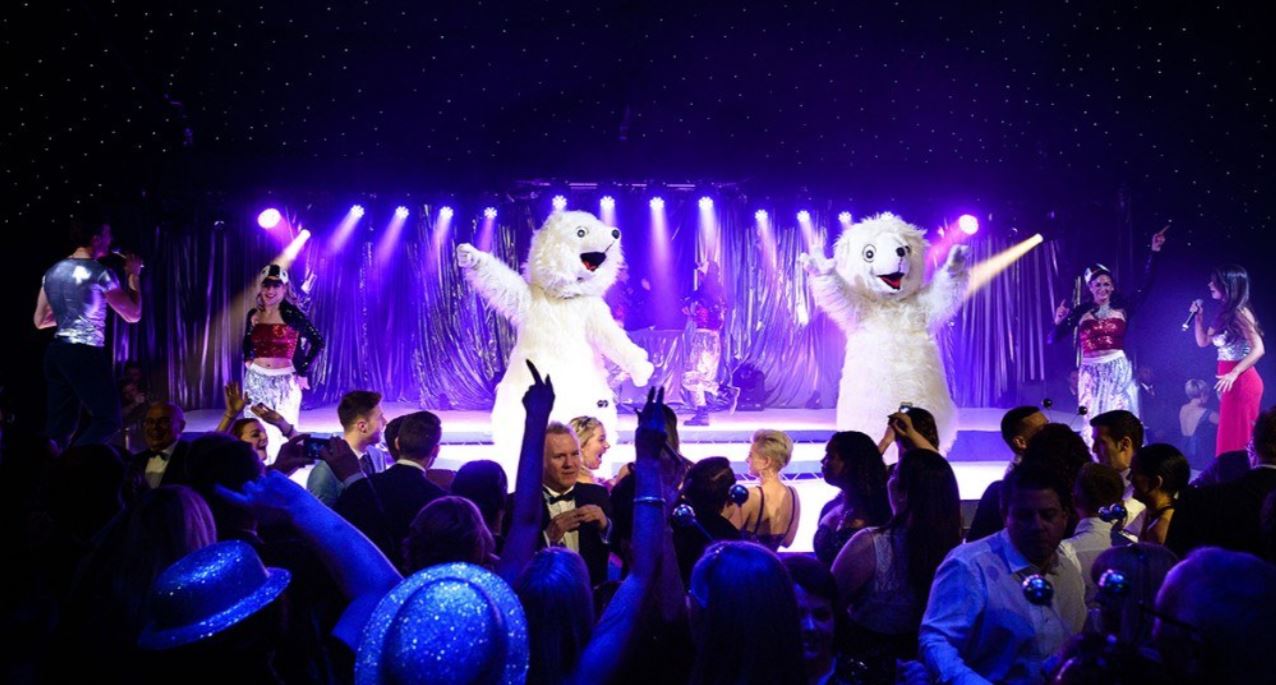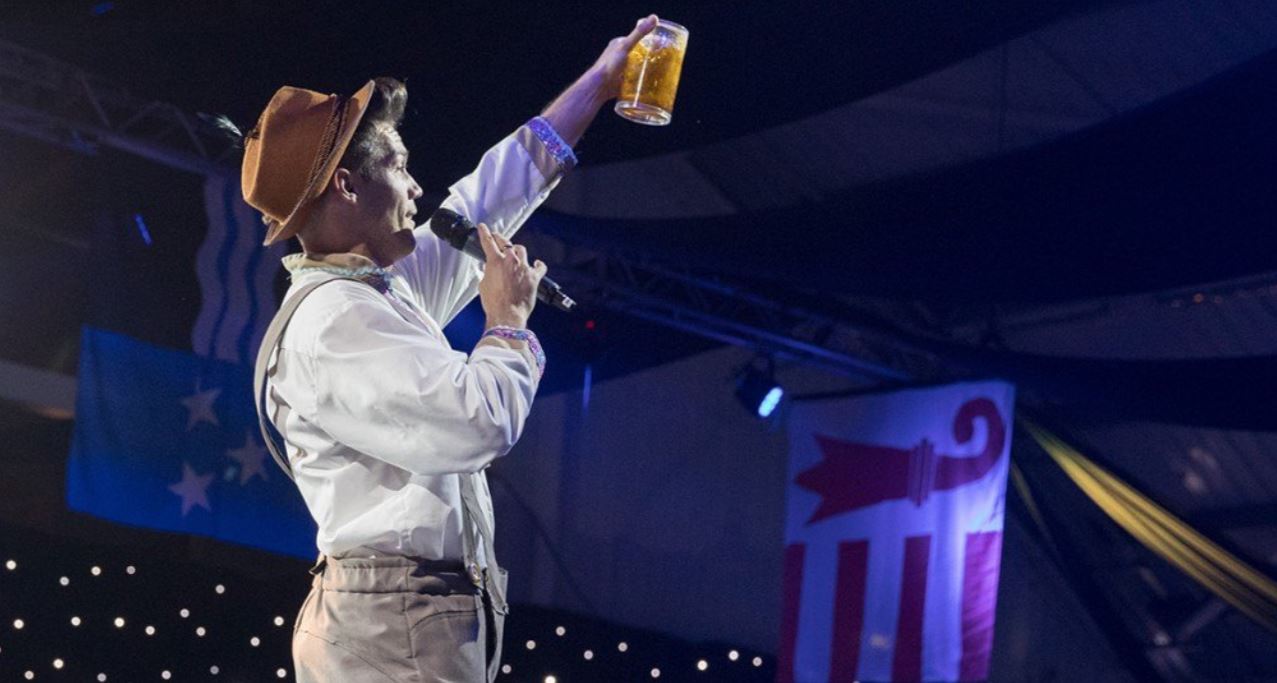 3. The Big Apple
On a night you never want to end, where better to imagine yourself than 'the city that never sleeps'? This New Year 's Eve dinner party theme idea is all about the glitz and swagger of the US city that brought us The Statue of Liberty and Studio 54, and it swings like nothing else imaginable.
Menu
From deli classics like loaded bagels, to Italian-American comfort food favourites, there are plenty of different avenues to explore when catering this event. Get yourself a cocktail waiter, too, and have some fun recreating some of the city's classic tipples. You could even get hold of a few cases of New York State's fabulous white wines from the superb Finger Lakes wine region, just outside the city.
Entertainment
Some live music will be absolutely essential for this party – get a covers band, doing big, brassy showtunes, a Frank Sinatra impersonator, or something more akin to New York's edgy 60's and 70's music scene (think Velvet Underground and David Bowie etc). Some entertainers too; magicians, comedians, variety performers and the suchlike will also add to the Big Apple vibe.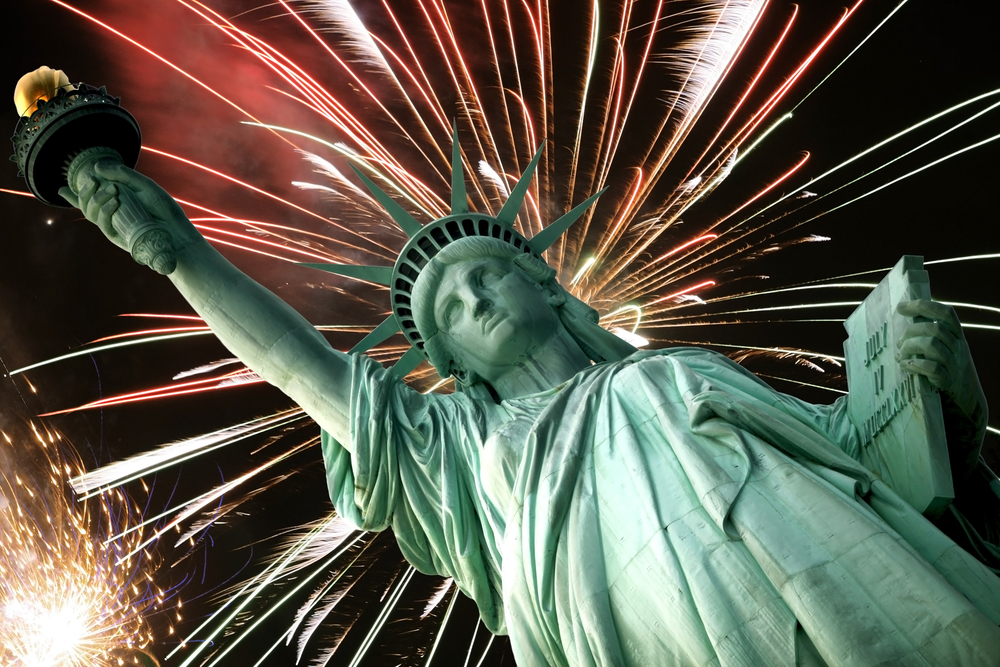 4. Masquerade Ball
Fancy injecting some decadence, intrigue and Venetian extravagance into your new year's eve party? If so, then few themes hit the high notes quite as well as a masquerade ball. There's something gorgeously elaborate about this particular theme; it's all about beauty and elegance, sophistication and grace… and it's a truly memorable way to put the year to bed.
Food
In order to get it right, serve sumptuous modern cuisine with presentation that will wow your guests, and will excite their senses throughout the evening. Drinks should be fine red and white wines, and simple, elegant gin-based and Champagne-based cocktails.
Entertainment
Obviously, ever masque ball needs ballroom dancing. If you can get a chamber orchestra or string quartet, it's going to add an extra level of elegance to your evening that won't be forgotten in a hurry. A vintage-style photo booth and costume competition would also be a nice touch, as would some gothic-tinged entertainment in the form of a magic show.
5. Casino Royale
Who doesn't love the glitz and glamour associated with locations such as Monte Carlo and Las Vegas? With this new year's eve themed party idea, your guests can live out their sophisticated fantasies, and imagine themselves as spies and Bond girls in an authentic casino-style setting. It's great fun, effortlessly cool, and sure to stick in people's minds!
Menu
Sophistication is key here. Serve small plates of modern cuisine, inspired by the French Riviera, as well as plenty of finger food. Alternatively, you could take your cue from Las Vegas, and seek out some authentic US diner fare for your guests to enjoy. Make sure you have a cocktail menu which has plenty of Martinis on offer, too!
Entertainment
You can set up all sorts of casino games throughout your venue – from blackjack tables to roulette wheels – and the guests can gamble with tokens they get with their tickets. You can also arrange a Las Vegas style show for the end of the meal, followed by a disco.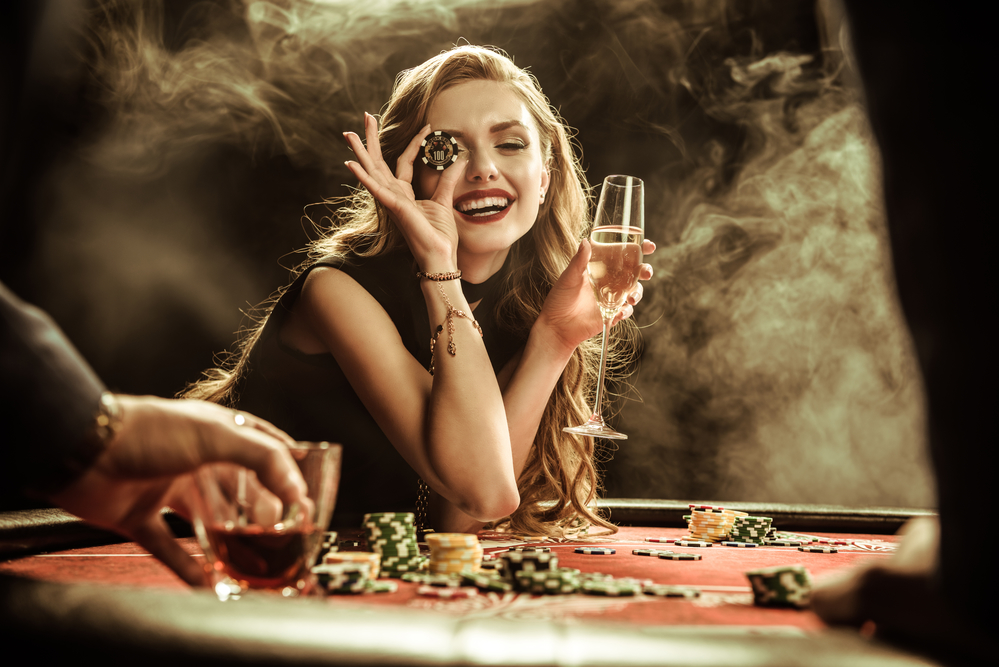 6. Decade Party
Everyone loves a bit of retro fun, and depending on the average age of your target audience, you can pitch this new year's eve party as a flashback to the 90's (very popular at the moment), 80's, 70's or 60's. Go all-out with the decoration and music, and have yourself a nostalgic night that everyone's going to adore!
Menu
The catering for this themed dinner party idea should be based entirely on the chosen decade, and should make plenty of cheeky references to pop culture of those times. Seek out the most popular party dishes of the years you've selected, and make sure every item on the menu has a name referencing the biggest songs, movies and stars of the time!
Entertainment
Many celebrities from the 80's and 90's are available to hire for work at such parties, and if they aren't available, lookalikes offer the next best thing. Of course, everything has to be followed by a themed disco or covers band providing the tunes!
7. One Night in Paris
There aren't many places in the world quite so evocative as Paris, the eternal city of lights. It's a capital city which really knows how to put on a great NYE bash as well, and your guests will love the romance and charm of this New Year's Eve party idea!
Menu
Obviously, this new year's eve dinner party idea is all about the food. Parisian bistro classics like bouef bourgignon, escargots, coq au vin and cassoulet are fantastic for sharing and serving at a party, and you can enjoy there are plenty of cheeses and fancy desserts to tuck into as well. Also, don't forget the wine!
Entertainment
How about holding a painting competition as part of your Parisian party, or setting up some Moulin Rouge-style circus entertainment? A string of Can-Can dancers will surely get your guests on their feet, and will provide a night which straddles both the elegant and the raucous!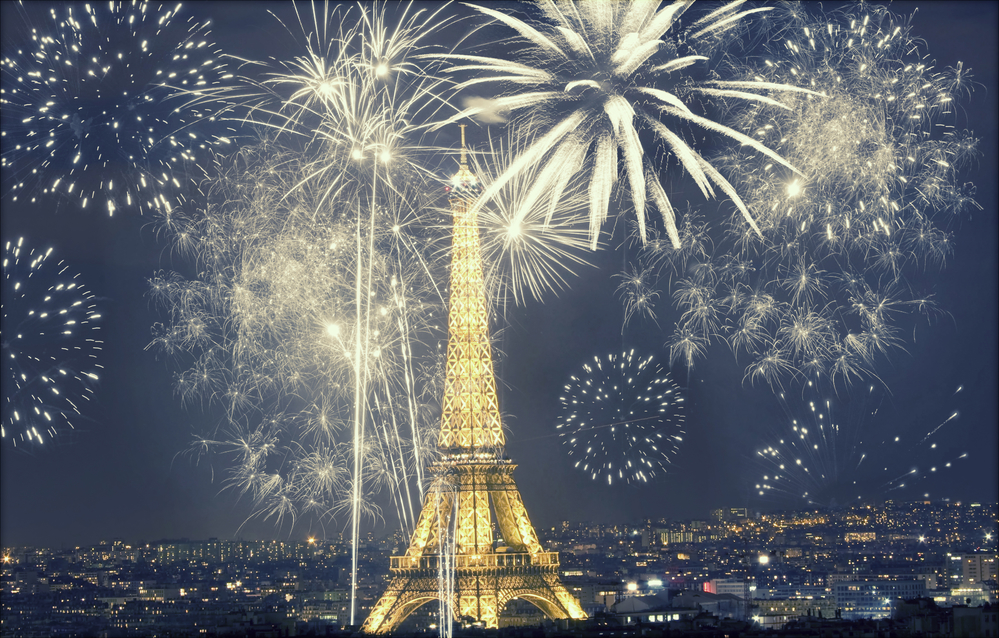 New Year's Eve: The Highlight of the Season
As we've seen, there are so many fantastic new year's eve party ideas which take some amazing themes and run with them. Setting up a theme and immersing your guests in it is the perfect way to ensure a truly magical night, so get creative with our suggestions, and make this NYE one to remember!
For all of your event planning needs, Mask is a leading industry provider, with the experience and skills you need to blow your guests away. Get in touch today, and see how we can help your night become even more special!