So we may have been eating mince pies since October. Ridiculous, yes, but it does means we've had a lot of time to do the rounds and sample a lot of pies in London Bridge. We've gone mainstream, as well as local (we say local; we mean Borough Market which we can smugly say is on our doorstep). Here's our taste test for the best mince pies. You're welcome.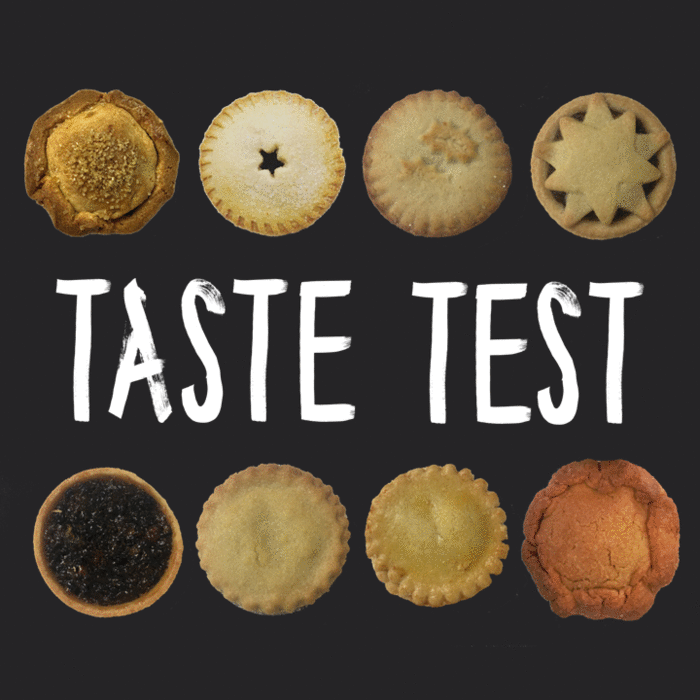 M&S
We've bought multiple packs of these already, so they're a strong contender. Good pastry and a good filling. Marks and Sparks did us proud.

Sainsbury's
These were by far the most disappointing: dry pastry and hardly any filling, and topped with a sad-looking holly leaf imprint.

Sainsbury's Taste the Difference
On the flip side, we could totally taste the difference, so well worth the extra pennies. The pastry was buttery with flavoursome mincemeat. And the holly leaf has been replaced with a double star – exposing tiny bits of tasty filling. Also, we had a few mishaps with these on the way to the designated testing location (office) and they survived not one, but two drops.

Waitrose
Heavy on the brandy which is no bad thing, but if you're not a brandy fan these aren't going to be your bag and it's pretty much all you can taste. The pastry was good quality and full of butter and it was packed full of mincemeat. No decorations though… Substance over style we suppose.

Bread Ahead
A very generous helping with a super tasty filling. The mincemeat has been soaking up brandy and rum for months so they've got a kick, but in a good way. Short crust pastry with added suet, and then jammed full of a very similar mixture to St John… These gems have a little sprinkling of sugar on top to bring everything together. Monstrous, tasty, but the amount of pastry can get a little bit too dry.

St John
You could argue these are the same as Bread Ahead – but they're not!  We can tell these pastry chefs were taught by the same master but if their doughnuts can differ, so can their mince pies. It's a whopper again and the filling at St John is pretty rich and packed full of all sorts of raisins, apples, orange rind, with lots of spice and brandy. Also if you eat in, you get a little pot of cream which helps wash down the mass.
Konditor and Cook
The Telegraph claimed these are the best mince pies. We almost agree. They're reasonably priced, petit (a contrast to the other beasts we've trialled) and remind us of homemade mince pies. The pastry is glazed and sweet and the filling is good too, but perhaps not enough in there for our liking.

Paul
If we were the mince pie police, we'd claim these aren't mince pies at all. There's no lid! It's more like a giant palm-sized tartlet. But they were VERY tasty. Heavy on the citrus flavouring and moist mincemeat, which is no mean feat as there wasn't a roof to stop it drying out. This would have been a higher rating, but we had to mark it down for the lack of lid.

Tesco
Our local Tesco still hasn't got any mince pies in stock! Outrageous behaviour!
Which is the best mince pie you've eaten? Let us know on Twitter. If you like this blog, you'll love our newsletter, sign up here.