After the recent tragedy in Orlando, now's the time to band together with strength and love at Pride. At Mask we love getting involved with this phenomenal festival which showcases some of the most inspiring talents and celebrates diversity in the LGBT+ community. To help highlight its brilliance, we've put together a list of some of the best events happening through the week.
Goldpride! is The Glory's official London Pride afterparty. The evening promises great music and plenty dancing into the early hours of Sunday morning as well as some of London's hottest female acts and drag kings.
On Saturday 25th June, The Two Brewers will host groovy duo The Freemasons in their Club Bar. The Cabaret Bar on the other hand will be curated by La Voix and her VaVaVoom boys who have taken the male dance scene by storm.
Savage Saturdays is now a legendary weekly party hosted by the Sink The Pink crew. These guys are renowned for their polysexual 'anything goes' nights and for Pride they're taking it up a notch (if that's even possible). The Metropolis Strip Club will be taken over and injected with three floors of different themed areas, including a beach themed penthouse.
House of Glory is an action adventure comedy musical, staring Topsie Redfern and Sarah Louise Young. The event features International drag superstar Splendorella, who is threatened by an arch villainess who plans to annihilate every drag queen in the world. The show runs until Sunday at the Chelsea Theatre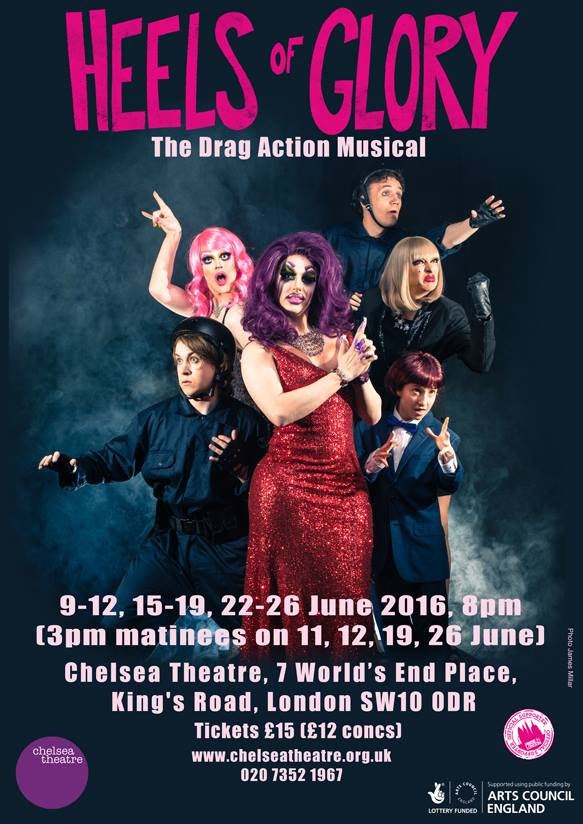 Straight Nasty are hosting an after party at Vogue Fabrics Dalston this Saturday celebrate Pride. The night promised a host of glorious pop anthems from Density's Child to Peter Andre, mixed up with some current pop sounds.
Head to the Dalston Superstore next Tuesday celebrate the strength and diversity of the LGBT community and raise funds to support the victims and families affected by the Pulse shooting.
Queerest of the Queer are taking over Camden's Bloc Bar this Saturday for a four hour lip-sync-a-thon all in aid of The Albert Kennedy Trust. Over the night there will always be at least one performer on stage lip-syncing for their lives, NO MATTER WHAT SONG IS PLAYED! See them squirm, see them make it up as they go along, and, just occasionally, see them succeed! We just can't decide what song to request first!
On Friday 24th June The Peasantry Chelsea are presenting a one off Velma Celli Show Special. The night includes a colorful cabaret comprising a collective mix of music from Beyoncé to Tina Turner. The show will be sure to have you moving from tears of laughter to broken hearts.

Anthem, Old Skool Reunion and the Royal Vauxhall Tavern presents "AN ALMIGHTY NIGHT OUT". DJ's Andy Almighty and Sean Sirrs will be playing everything from Cher to Kylie (with Carly Rae Jepsen and S Club 7 along the way) and from Hannah Jones to Obsession, this night will be an Almighty fan's dream.
Are there are any other events we should check out this week? Tweet us @Mask_Events with your recommendations!
Make sure you sign up to the Mask Newsletter, designed to give you insight into how our minds work, our latest events and cultural happenings.