It's exactly two weeks until Christmas Day, and we've had so many mince pies, mulled wines and Christmas parties, we feel like we're almost over it. Almost. We've got some exciting Christmas parties we're running this week so we'll be popping into Flight Club, OXO2, Lindley Hall and St Pancras Renaissance Hotel. Amongst all that, here's what's on our minds this week.
Look at Gucci
We love a look book as much as the next person, but it's great to see a brand going to extra mile, which is exactly what Gucci have done with their latest gift catalogue. They commissioned surrealist artist Ignasi Monreal who produced illustrations inspired by Renaissance paintings, Greek mythology and alchemy.

A unicorn in a car park by Ignasi Monreal
Craft Spirits
Pre-mixed cocktails are nothing new; in fact they can be pretty ropey. We've all grabbed a couple of cans of G&Ts from Marks and Spencer to liven up a train journey – needs must right? We're more than excited to hear about Longflint who are doing pre-mixed cocktails properly using pure fruit juices, organic spirits and specially-made syrups. And all their bottles have beautifully designed labels.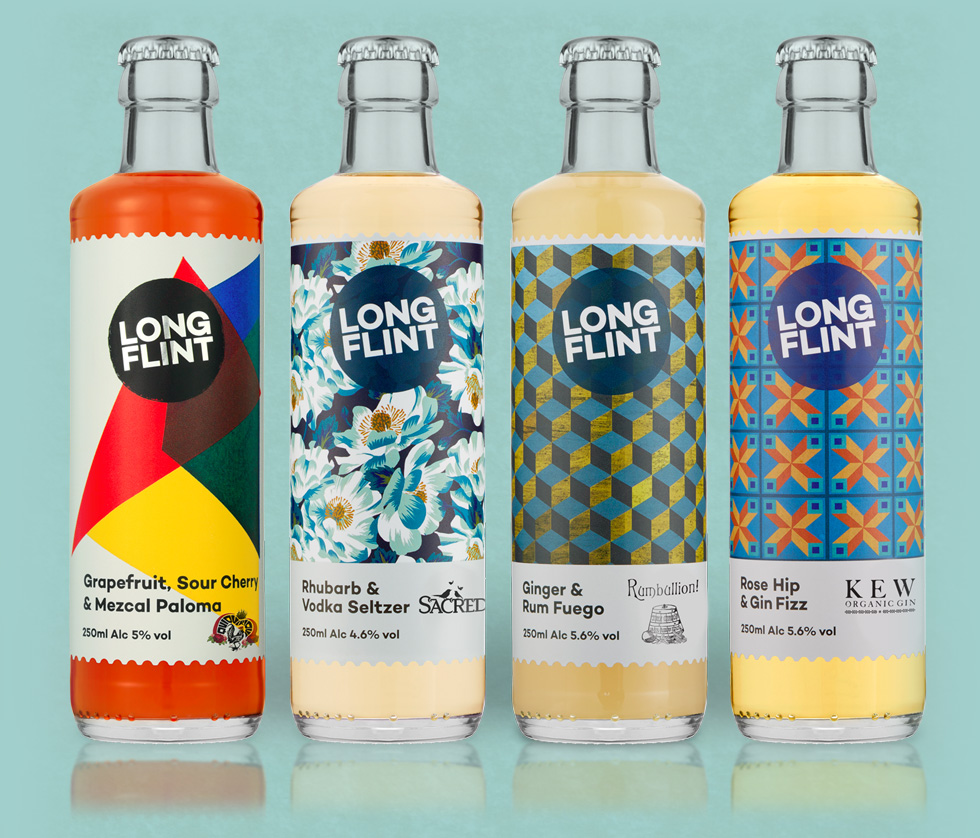 Deliciously pretty bottles
Gingerbread City
The Museum of Architecture has built a city… out of gingerbread! Pop along to marvel in the wonder of the edible town or get involved in a workshop. Sadly unless you're a gingerbread building master (or a fully qualified architect), it's unlikely your creation will make it into the city. But you'll want to eat it anyway, so win-win.
Nothing says Christmas like a burger
Trust us when we say Hawksmoor know what they're doing with this, they've done it before after all. This dreamy meal is available from Spitalfields Bar and includes two burgers (turkey and pork) with bacon, cheese, sprouts and cranberry ketchup. Nom.
Christmas at The Ned
This Sunday is the last Sunday to get festive at The Ned. Not only can you get a three-course meal or enjoy mulled Negroni cocktails and mince pies, there will also be a fantastically large Christmas tree to gaze at and a roaming choir belting out some classics. Even better, at the end of the night when you've had one too many mulled cocktails, you can join in with the choir. Christmas here we come!
What are you up to this week? Let us know on Twitter. If you like this blog, you'll love our newsletter, sign up here.