London never ceases to inspire and entertain us. We've put a together a list of things that we love this month.
Francesco Rugi and Silvia Quintanilla, the design duo behind Carnovsky have developed bespoke RGB wallpaper, an optical illusion made from a synthesis of printing techniques. At first, walls appear covered in busy multi-coloured wallpaper, but as the rooms lighting changes from red, to green and eventually blue, a single layer of pattern is revealed, with each layer tell part of an overall narrative.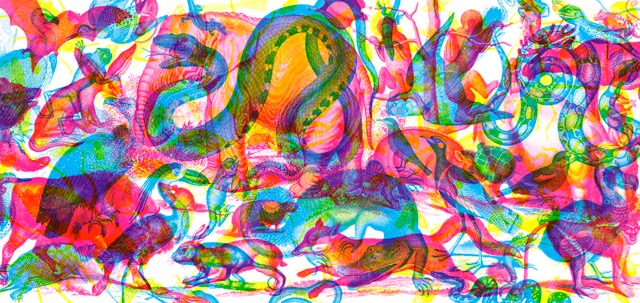 The name says it all!
Newly opened Kricket is a pint-sized set-up, located with other fledgling food and drink businesses in the pile-up of converted shipping containers that is Pop Brixton. It serves up British-Indian small plates – stylish and seasonal spins on street food from the hand of Will Bowlby, a former chef at big-hitting modern Indian The Cinnamon Club in Westminster.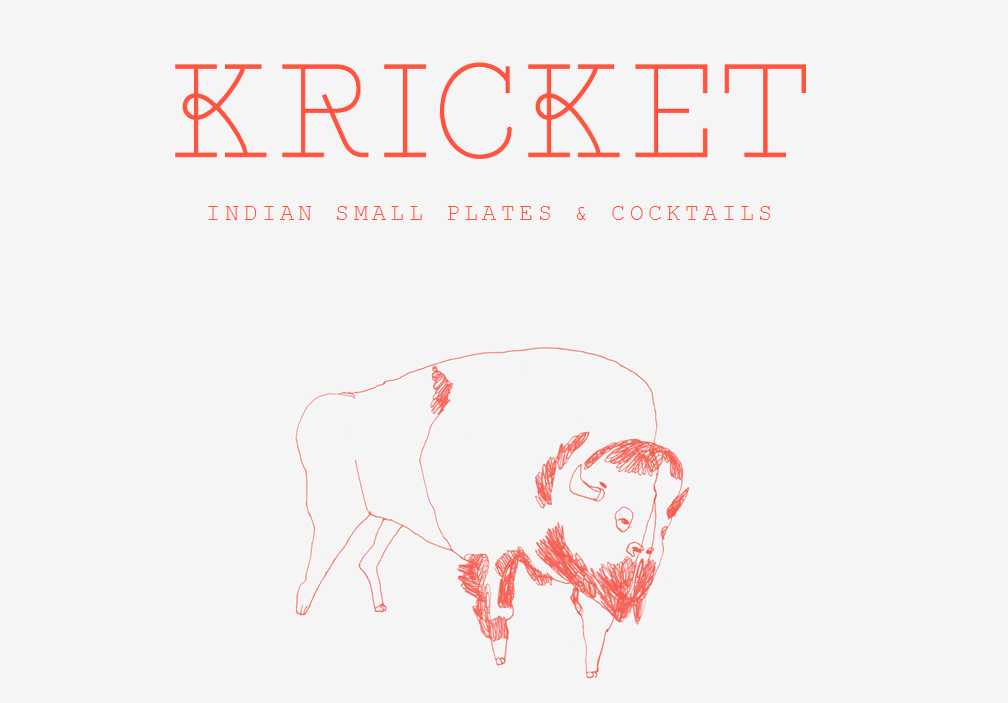 This exhibition at the Tate Modern is her first major showcase in London and is a no-holds-barred exploration of human fragility and strength. The artwork is full of things to say (often angrily) about exile, racial inequality and war in the Middle East.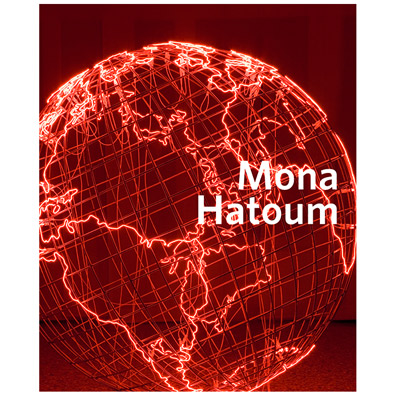 Kerb Crates
Now we're about to nourish your brilliant minds as well as your discerning stomachs. KERB Crates is a 4 week series of open-air, quick-fire talks, performances and stories served up to you at KERB Kings Cross every Thursday in June.
We can't stop looking at the photos from this stunning editorial for Sticky Magazine by photographer Marcin Kempski and make up artist Aneta Kostrzeewa.  The body paint was inspired by Picasso, Basquiat, Klein, Hofmann and Miro paintings.
'Now' at the Newport Street Gallery is Koons' first major UK exhibition in London since 2009 and we could spend hours staring at all of his breath-taking work!
This brand new Farringdon restaurant is brought to us by chef Mark Jarvis, who previously has worked in the esteemed kitchens of Blueprint Café, Zuma and Le Manoir. The menu is billed as accessible modern British fine dining, with weekly changing dishes.

This is the first major UK exhibition of the American artist Mary Heilmann. Opening June 8th, we'll be there the opening weekend, ready to get lost in her abstract and colourful art.
The London Festival of Architecture celebrates London as a global hub of architectural experimentation, practice and debate. Running throughout June this festival inspires you to consider  the future life in the city, and promotes positive change to its public realm.
Is there anything you think we should see? Tweet us @Mask_Events with your recommendations!
Make sure you sign up to the Mask Newsletter, designed to give you insight into how our minds work, our latest events and cultural happenings.