The clocks have gone back and the winter coats have been salvaged from the back of our wardrobes. We might have already treated ourselves to some M&S mince pies (read: most definitely have and we still don't care that was done mid-October). So it's winter, and winter this year seems to mean fondue. Good job we like cheese. Here's our round up of where you can find the best London fondue.
Jimmy's Lodge rules the roost
Jimmy Garcia has got everywhere, and has almost monopolised the fondue market. If you wanted to sample a range of London fondue flavours, you may not be able to taste the subtle cheesy nuances as Jimmy's Lodge is making them all. However they are all in different wintery settings.
Winterland
If it ain't broke, don't fix it – so BYOB is remaining, but the former Fulham Neverland has put its woolly hat on and converted into a winter popup. Fondue is top of the menu, along with raclette burgers and you can dine along European style long tables or splash the cash in a fancy igloo. There's also a few curling lanes for good measure.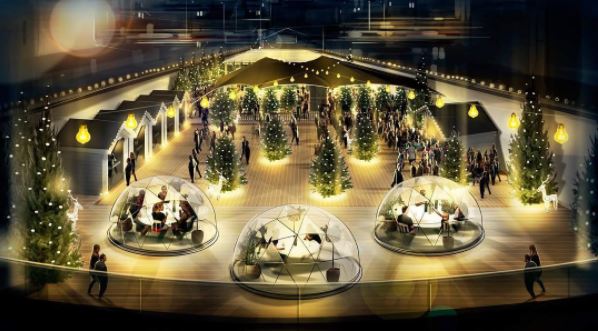 Jimmy's Lodge, Southbank
The Refuge Restaurant is where it's at – think après ski lodge or Swiss chalet, and you've got it in one. This 30 seater restaurant will be serving a premium fondue (a melting pot mixed with vacherin, comté and emmental). Don't forget to try the buttered rum and hot apple mojitos. The igloos overlook the Thames and are for groups of 10, with a minimum of £600 spend. Think we'll stick to the lodge.

Roof East
A mountain summit (sort of), curling lanes, igloos, ski lodge bar and Jimmy's Lodge? Stratford has never looked so festive! On the menu – Jimmy's Lodge fondues of course, as well as sharing boards, hot toddies, and raclette melted onto just about everything.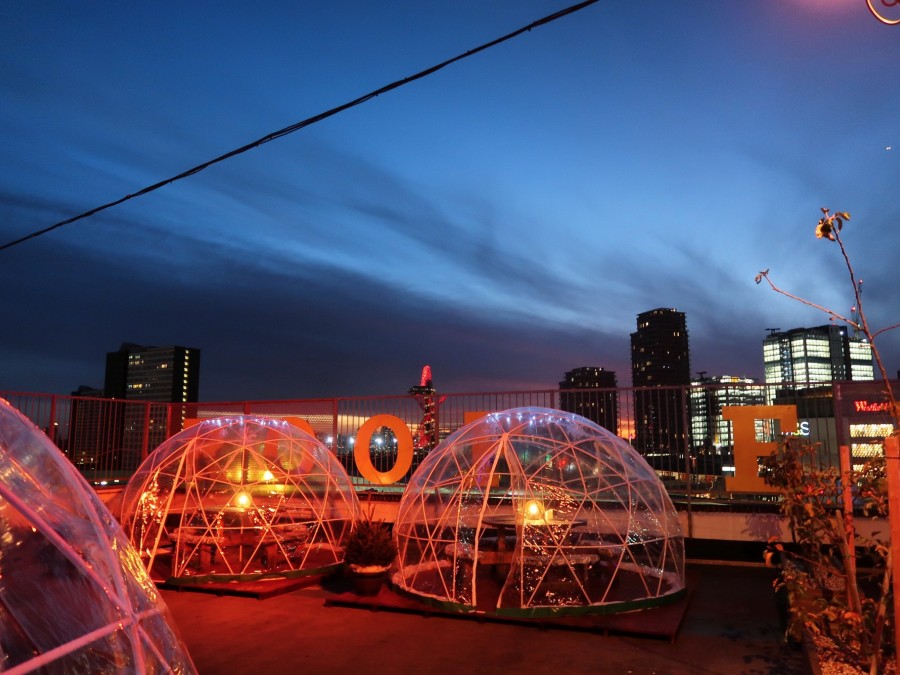 The fondue underdogs
Not a Jimmy's in sight…
Skylight
Reasonable priced ice skating and fondue – what more could you ask for? Melted emmental and gruyère are on the menu, with a dipping addition of apple, pears and tomatoes. It's not a combination we've thought of before, but we think it's the perfect thing to cut through the cheese-mountain slowly filling your stomach.
The Cheese Bar
For all things cheese, head to Camden any day of the week. For fondue in particular, head there on Thursdays. Fondue Thursdays will be offering the classic four-cheese and white wine, or a blue cheese fondue made with cider and kirsch. For dippage there will be pigs in blankets! There are others, but we can't stop thinking about cheese-dipped piglets.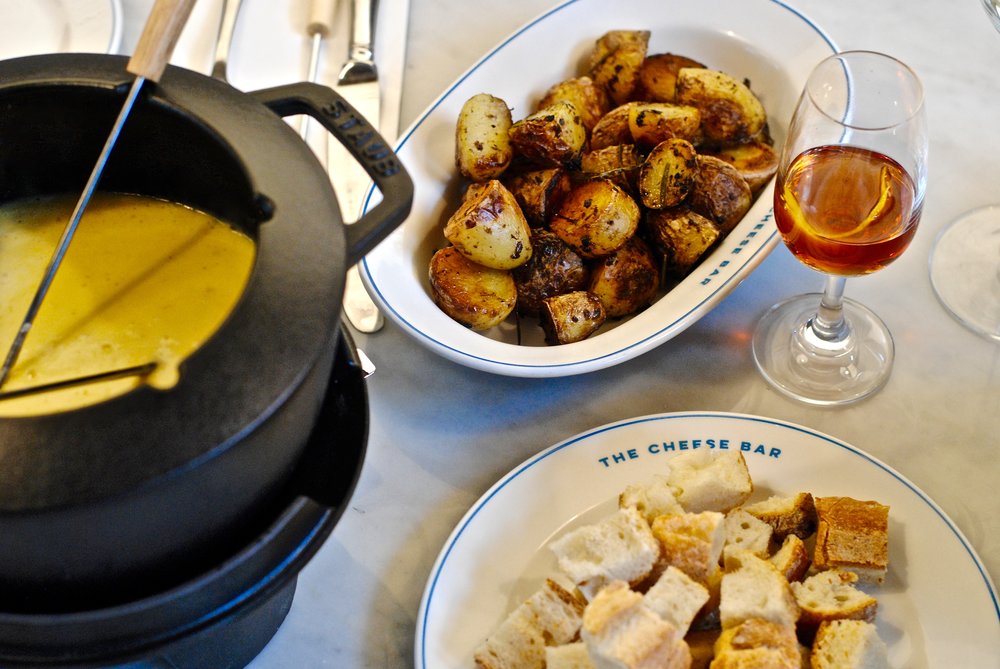 St. Moritz
Not only is it London's oldest Swiss restaurant, our Swiss friend recommended this place so we know it's the real deal. It's also doesn't just serve fondue either, so if your arteries are feeling a little sluggish you have other options. But we're here to talk about fondue and with seven to choose from we're spoilt for choice, but our favourite has to be the beef bourguignon.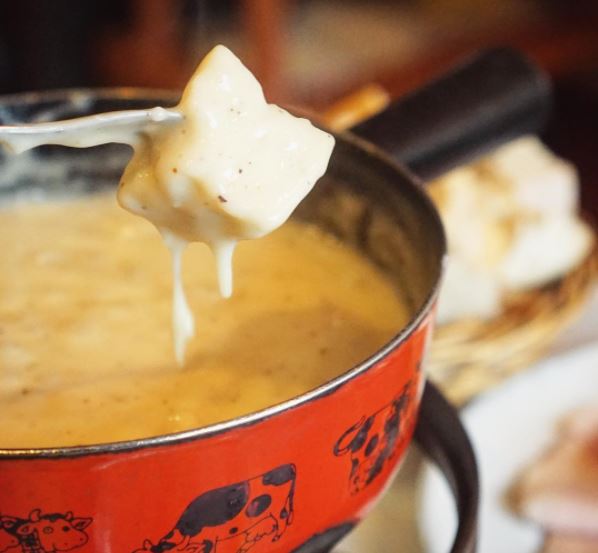 Photo by restaurant_hunter Instagram
Have you tried out any of these fondue places yet? Let us know on Twitter! If you like this blog, you'll love our newsletter, sign up here.