The Bramble was first created in London the 1980s by a revolutionary bartender, Dick Bradsell, in a downtown Soho bar.
We've taken inspiration from this to twist this classic. Beefeater 24, distilled in Oval with the botanicals left to infuse for 24 hours – including Japanese and Chinese green teas – has then been infused again by us with fresh lemon zest and foraged blackberries. This is then left in the bottle for a week to extract the full flavours.
We then serve this over ice with a gentle dash of cranberry juice and a splash of tonic water. The result is delectable twist on an old classic. Easily enjoyable served straight up and over ice or equally with the fruit flavours of the cranberry juice with the freshness of the tonic.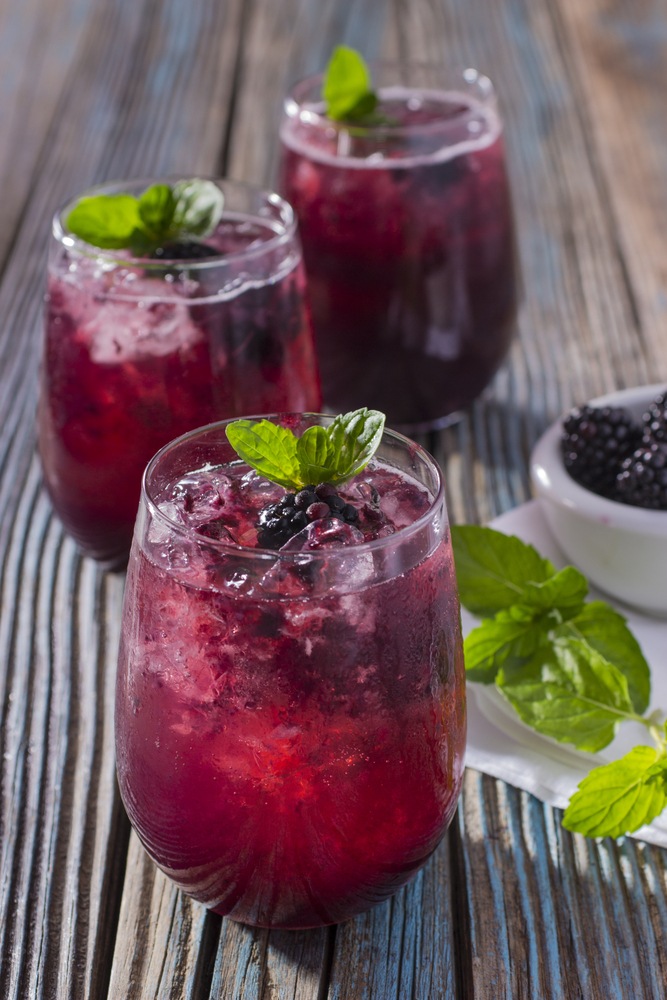 We'd recommend garnishing it with freshly baked lemon shortbread; it adds the finishing touch of sweetness to balance the flavours of the infused gin.
When life gives you lemons, it's simple really, you make cocktails.
Award-winning caterers, Create, wrote this blog – for more foodie related articles head over to their website.