Halloween doesn't have to be a day of pure evil; we've selected some treats to lift the mood of even the biggest Halloween scrooge. Swap ghosts, ghouls and flesh eating zombies for chocolate, sweets and afternoon tea. Here are a few of our favourite Halloween treats for you to enjoy – the perfect excuse to leave the 'trick or treaters' knocking.
HALLOWEEN AT THE HILTON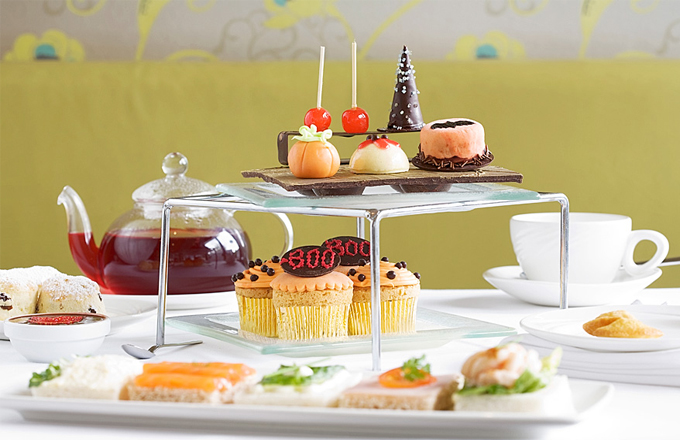 Indulge in a little luxury this Halloween with the London Hilton's Afternoon Tea. Expect a feast of scary sandwiches, creepy cupcakes, chilling chocolate and supernatural scones. Frightfully scrumptious.
http://bit.ly/GQPvcK
THE LATE NIGHT TEA PARTY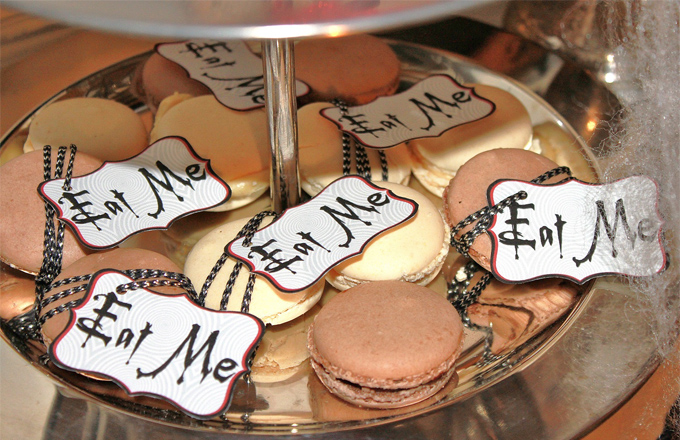 Enjoy a glass of prosecco, a full afternoon tea and your very own pumpkin carving kit at this after 8 evening event. This is the perfect excuse to get dressed up and let your hair down! Prizes will be awarded for best costume of the night where you could win Bea's cupcakes for a year.
http://bit.ly/H3fOMN
A SILENT NIGHT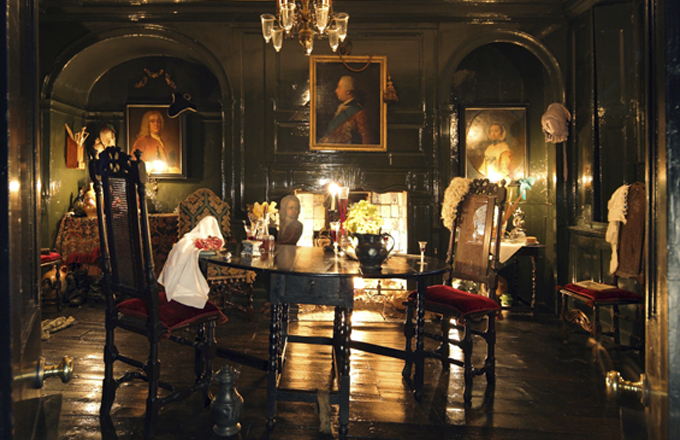 Take a magical and silent wander through the 10 rooms of Dennis Sever's House, a sensory experience created by the namesake artist as a homage to 18th century living. Sit down by a roaring fire in a room of your choice, relax as champagne is served and the curatorial team answers your questions. Perfect for anyone that would love to explore an enchanted abode.
VISIT THE BODY SNATCHER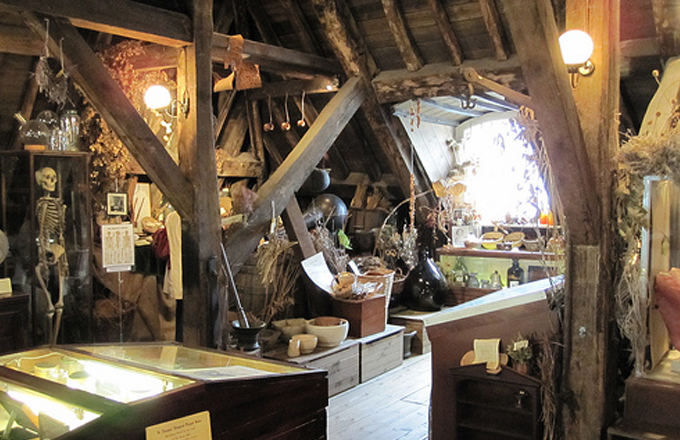 Not the one for the paranormal, or scared by what goes bump in the night? If you'd rather learn about the history of Halloween in a well-lit place, then we've found the perfect exhibition for you. Lose yourself in the real life documentations of a professional body snatcher and the Resurrection Men at The Old Operating Theatre.
http://bit.ly/1aTxDWC
EAT YOUR HEART OUT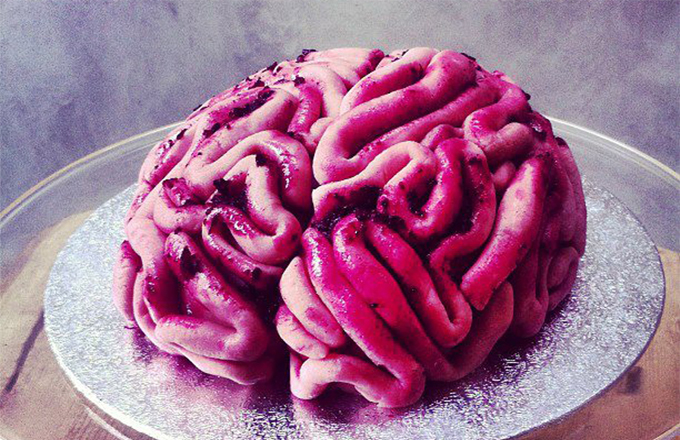 Tuck into a luscious brain fruitcake or a succulent bleeding heart muffin at Lily Vanilli's Bakery. baked fresh to order. A dramatic edition to any Halloween house party, these sugar filled treats will make your friends stomachs turn.
http://bit.ly/1aozc3T
AN AMERICAN WEREWOLF IN PARIS BY EDIBLE CINEMA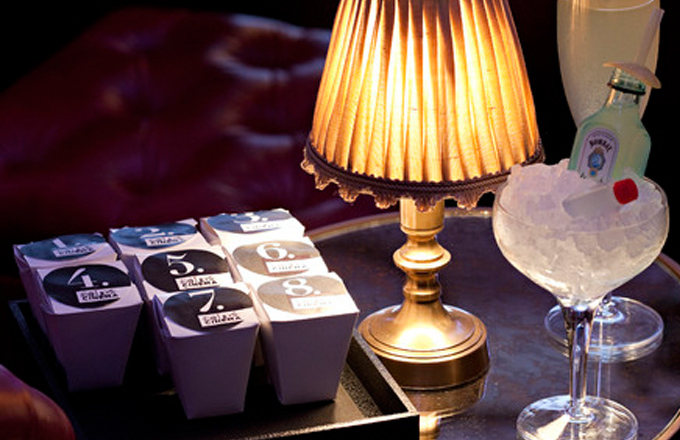 We all love a trip to the cinema with popcorn, milk buttons and a giant sized cup of Coke, but we bet you've never planned on having Sand Worm Teeth or Head Shrinking Powder on the menu. Edible Cinema has teamed up with Jonathon Ross and Jane Goldman for a special Halloween screening of An American Werewolf in Paris. The film's most famous scenes will be enhanced with taste, aroma and texture to provide a multi-sensory Halloween experience.
LETS DO THE TIME WARP AGAIN!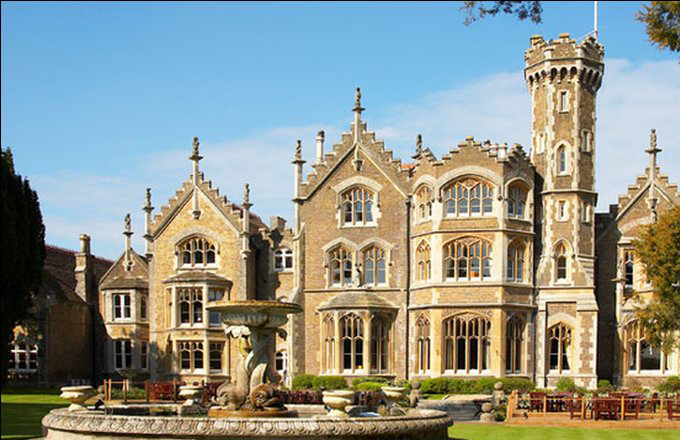 Experience a gorgeous and gothic night away in Oakley Court, set of The Rocky Horror Picture Show. This spooky venue has also been spotted in Dracula by Hammer Horror Production and horror films Murder by Death and Half a Sixpence. The 19th century mansion has a collection of over 118 beautiful modern rooms and sits on over 35 acres of landscaped gardens rolling gently down to the Thames. This is the ideal setting for anyone looking for a venue with serious horror history.
GHOST-BUSTING BLISS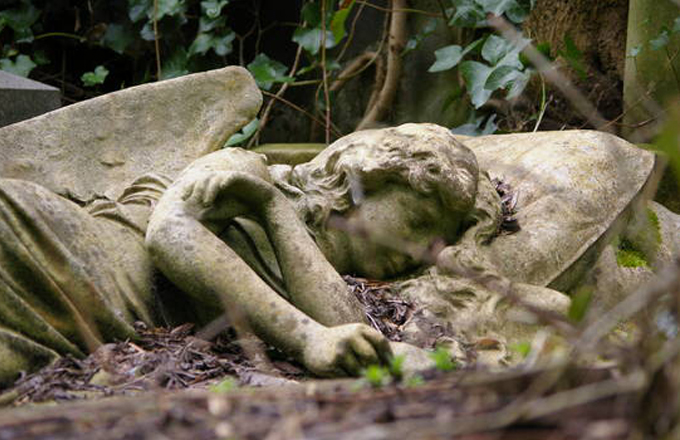 Highgate Cemetery is home to the finest funerary architecture in the country. It is the ultimate haven of peace and contemplation dusted with a romantic profusion of trees, memorials and wildlife. Enjoy a special Halloween guided tour around the east and west cemeteries to hear the stories of those buried there.