Another beautiful venue by Camm & Hooper opened its doors in London yesterday. We've been waiting for Grace Hall to open since early 2017 (we know they always promised an autumn opening, but we're impatient). The big reveal was witnessed by probably every event prof in London. We went along with our sister companies Venueseeker and Eventwise.
Rather than us telling you about the building's history, the capacities or what events you could run here (FYI you can fit a Crystal dome in the main hall, just saying). We thought we'd look at the design and all that glorious wallpaper. If Mask is anything, it's creative, passionate and particular about everything we do.
Camm & Hooper commissioned Russell Sage Studio to design Grace Hall (after the success of Tanner and Co, Victorian Bath House and Six Storeys, it's a guaranteed strong partnership). Russell Sage Studio is known for their beautiful interiors, from concept and design, right through to the finishing touches. Whilst the Camm & Hooper venues follow a certain style, other clients such as Bounce, Petrus, or Dishoom all vary wildly. No brief is the same, and Russell Sage Studio certainly does not force a one-size(style)-fits-all.
The Director's Observatory
Overlooking the main hall, as well as the City, this double windowed room is adorned with cloud wallpaper. It gives it a dark, moody feel but in contrast the two windows flood the room with light. We loved the drawn cabinet which was combined with an actual shelf.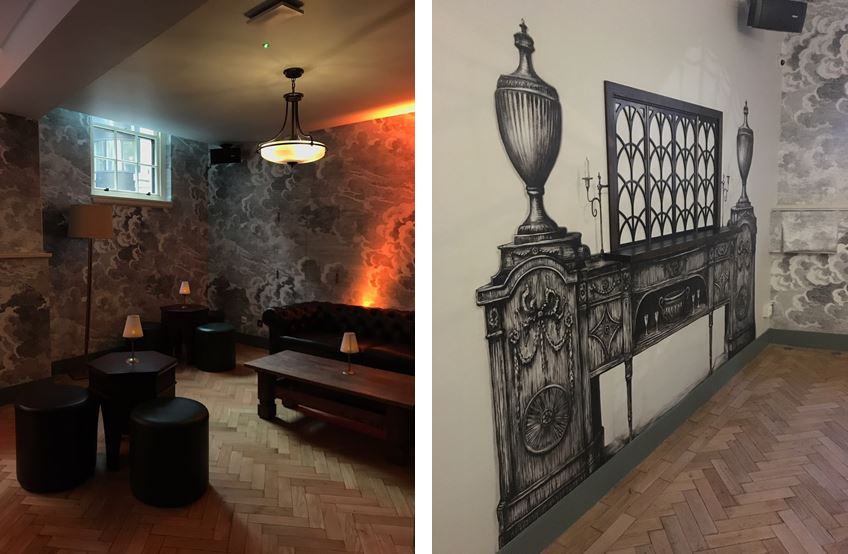 Under Grace
Down the winding staircase with more Art Deco wall paper, was our favourite room. Possibly because of the wallpaper… it's like a red jungle safari print. The space reminded us of Victorian Bath House with sunken shelves for glassware and champagne bottles.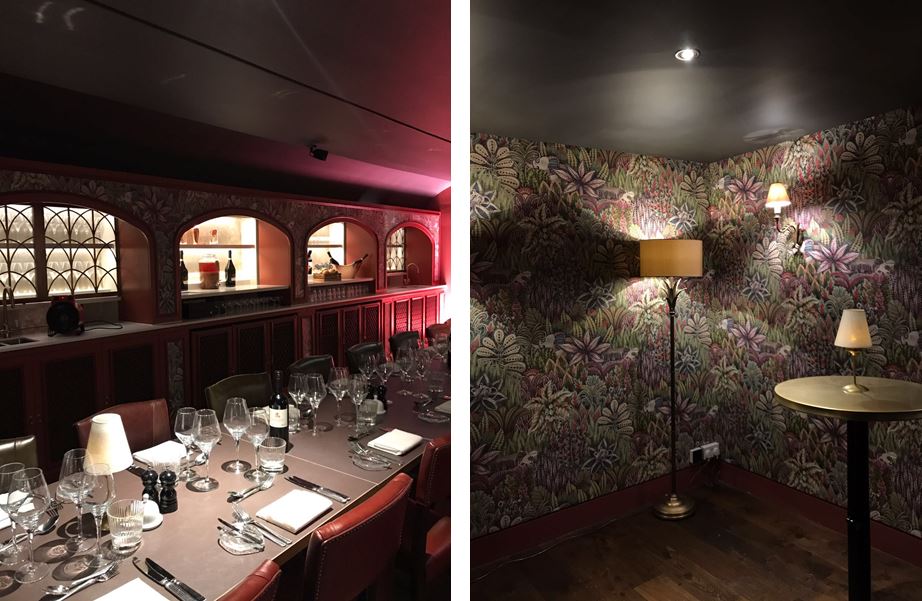 The Archives
Back to the ground floor, and passing some more, yet different, Art Deco style wall paper in the stairwell, we found The Archives. The walls were lined with Camm & Hooper specialist gins, cocktail-ware, spices and garnishes, clocks, copper pots, cups and bowls. This impressive display was more than that, it was actually being used – the gins were being sampled by visitors and glassware was taken and used.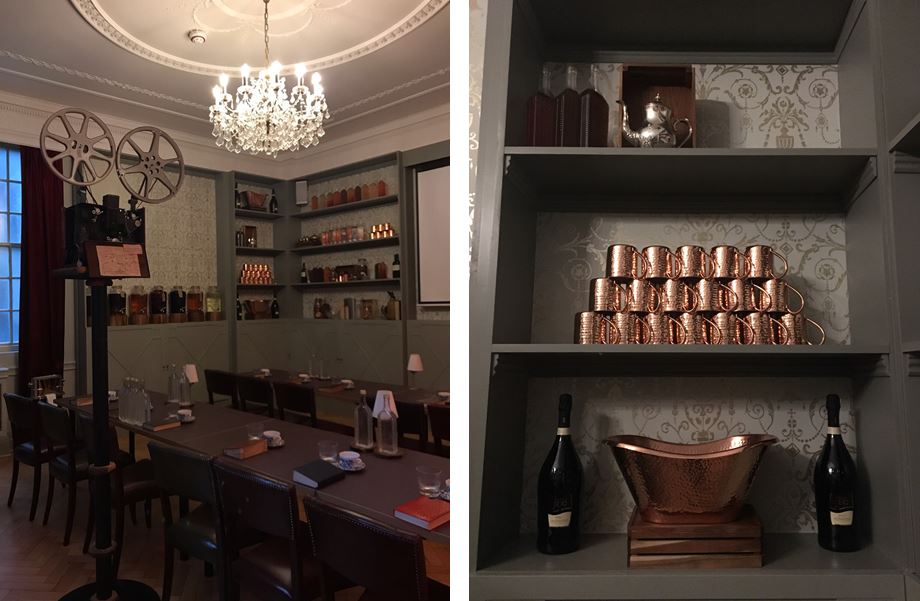 Grace Hall
We finished in the main hall which was vast and very grand. The marble floor housed the pillars which led to intricate detailing in the ceiling. There wasn't a sheet of wallpaper in sight! We had a sneak peek into an adjoining room – a narrow unfinished area (which had plans to be a bistro), with ceilings as high as the main hall but with a glass roof to let in light.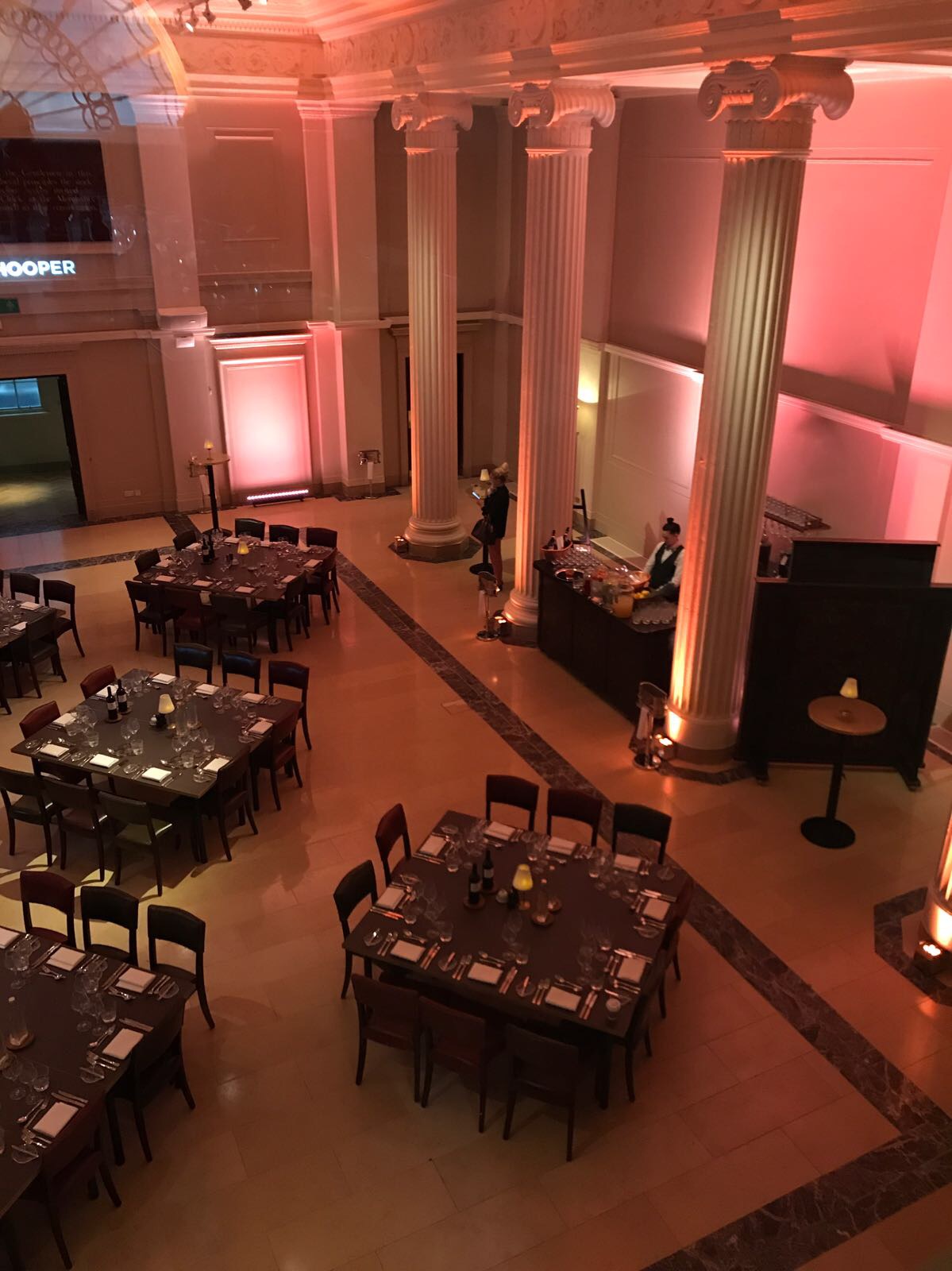 And don't worry; they didn't scrimp on the toilet wallpaper either.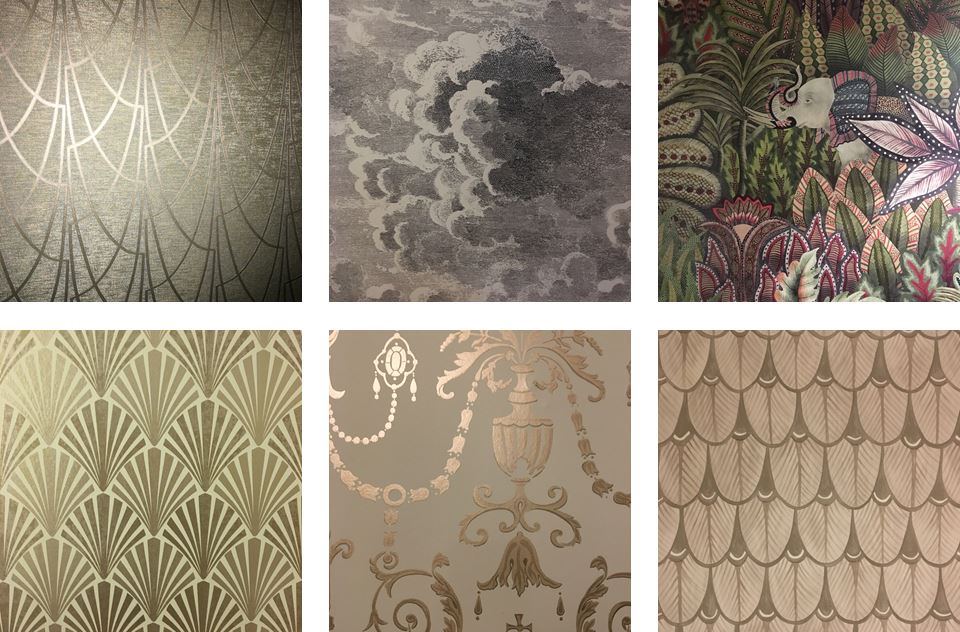 If you'd like to find out more about Grace Hall, get in touch! If you like this blog, you'll love our newsletter, sign up here.