Bombay Sapphire created an immersive event at Shoreditch venue The Bike Shed, taking guests on a tasting tour of the world. The event was a fusion of art, cultures and flavour, inspired by the ten vapour-infused botanicals of Bombay Sapphire.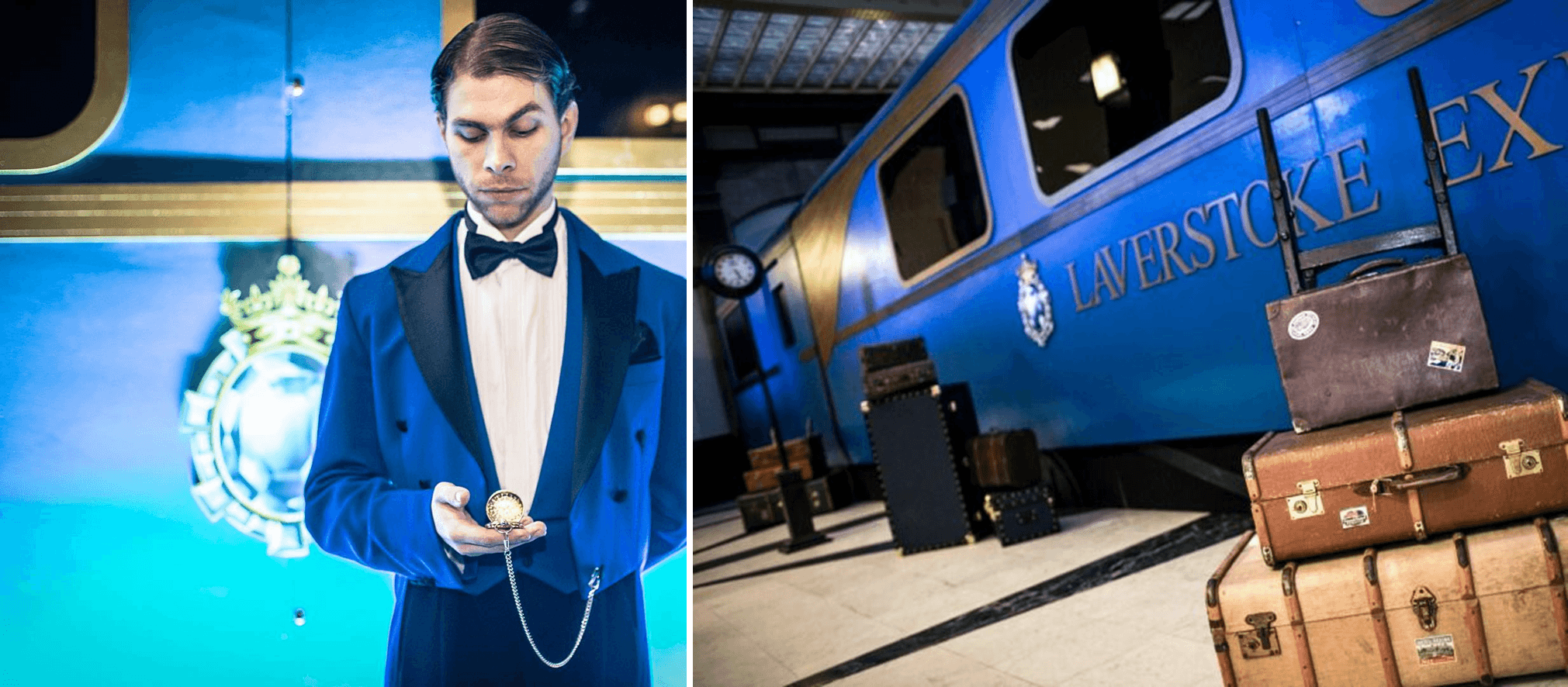 Theming included transforming one of the venue's archways into an old-fashioned steam train, named the Laverstoke Express. Guests were then transported to the ten exotic origins of the botanicals in Bombay Sapphire's gin.
After boarding the train, we were treated to a full tasting experience from experimental food company The Robin Collective. The menu included plenty of surprises from the leaders in experimental and imaginative food science. The food was served alongside a selection of unique Bombay Sapphire cocktails, all designed by master mixologist Geoff Robinson.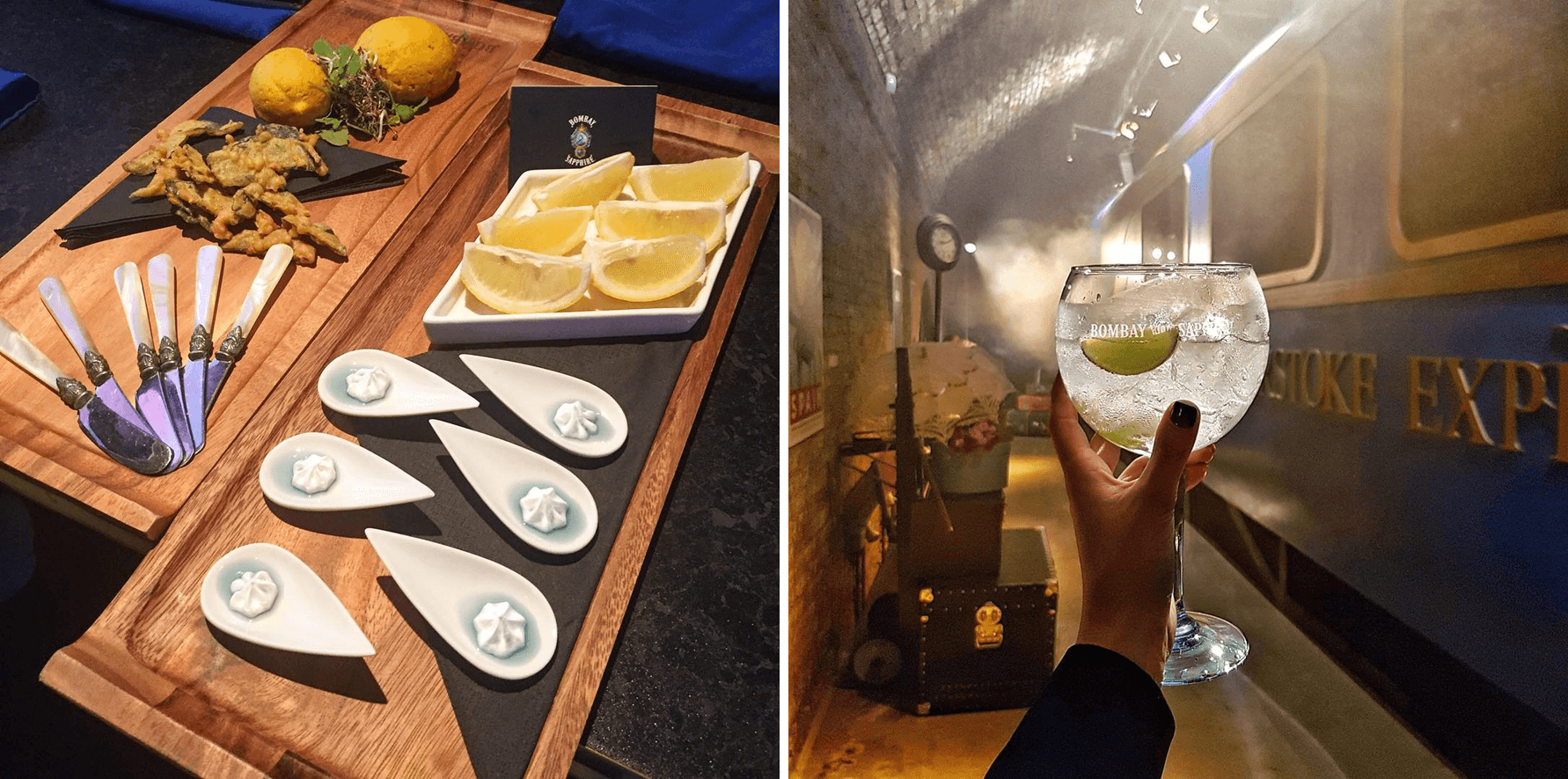 Plasma screens throughout the venue were used to transport guests to each new location, displaying the origins of each of the cocktails botanicals as we heard stories and watched performances designed to trigger our imaginations.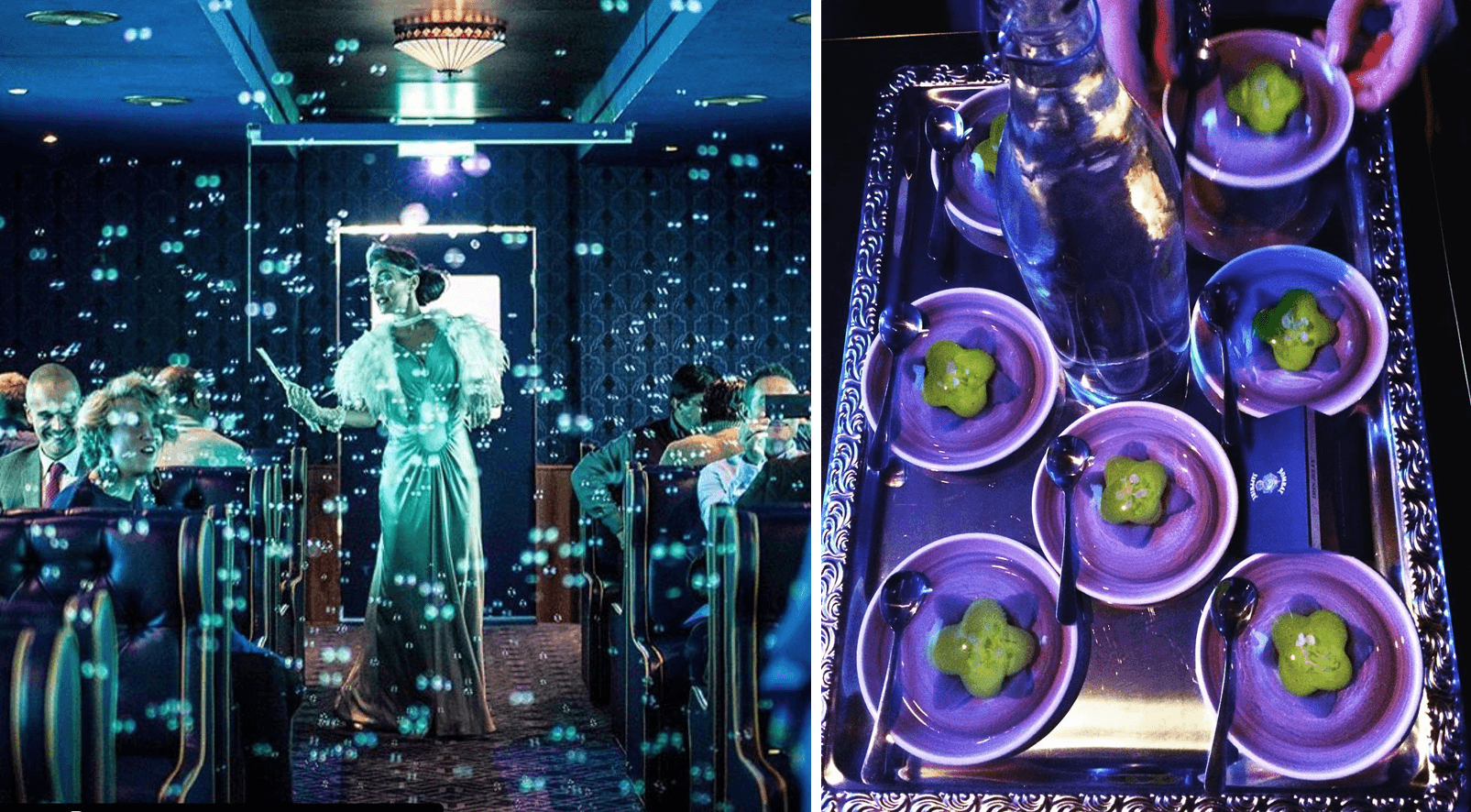 It was a fantastic immersive event, our team particularly loved the indoor steam train and the way in which Bombay Sapphire sought to take guests around the world using their immersive event theming.
Did you take a trip on the Laverstoke Express? Tweet us @Mask_Events and let us know what you thought of the experience.