Everywhere you go in London you're sure to come across a bar or pub which says it serves up 'the best cocktails in London', but you're never guaranteed this. We've created a list of the ten best cocktail bars in London that won't disappoint!
Find this alternative and interactive way to enjoy cocktails in either Camden or Covent Garden. The concept behind BYOC is in its name, which stands for 'bring your own cocktails', basically if you want to visit BYOC don't turn up empty handed; bring your favourite spirits and make sure you bring a list of cocktail preferences – the rest is up to the cocktail experts.

Download our top corporate Christmas party entertainment ideas for free!
---
Subscribe to our newsletter to gain access to our free PDF!
By signing up you agree to our terms and contitions
The professionals at BYOC who are equipped with various delicious ingredients will produce whatever style cocktail takes your fancy, whether you have a sweet tooth or prefer something more savoury.
Whilst its name might not very appealing, we can assure you this quirky cocktail bar is nothing but. First Aid Box which is situated in Herne Hill takes health, nutrition and doctors' orders but adds its own little alcoholic twist onto it. Whilst the cocktails alone are already impressive, the presentation of the cocktails equally stand out – don't except to just be given a cocktail here, expect to have a drink accompanied by blood donation bags and giant syringes (to name a few). This cocktail bar has gone all out with bringing their medical theme to life. Sounds like the best kind of doctors' surgery you could possibly visit!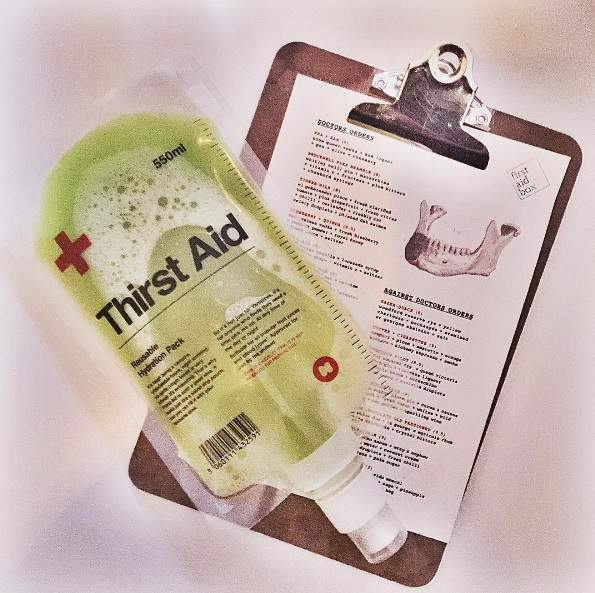 A hidden gem which can be found inside of a…fridge? That's right, the secret cocktail bar can only be accessed by entering the retro Smeg fridge located in the well-established Breakfast Club restaurant and bar. The venue is located in a cool dimly lit basement which displays beautiful exposed brickwork, filled with fun, food and most importantly cocktails! The charming cocktail bar provides a range of unusual cocktails from a blend of chocolate, peanut and vanilla to your more fruity and refreshing ingredients – whatever your preference, there's bound to be something that will quench your thirst.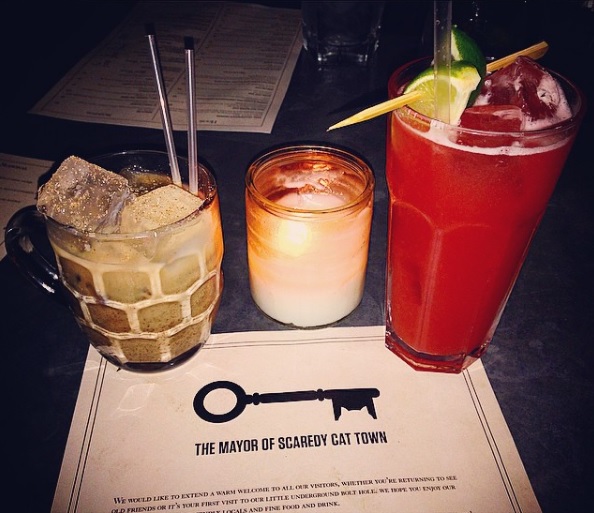 Step into the laboratory that's better known as the Alchemist, a loveable cocktail bar which gives those who visit the full package of great cocktails, food and ambience. The Alchemist is not like any cocktail bar and restaurant, it's one which worships and dedicates itself to molecular mixology and craftsmanship. From changing colours, dry ice and even bubbles appearing, The Alchemist's cocktail menu will blow your mind and is guaranteed to leave you wanting more.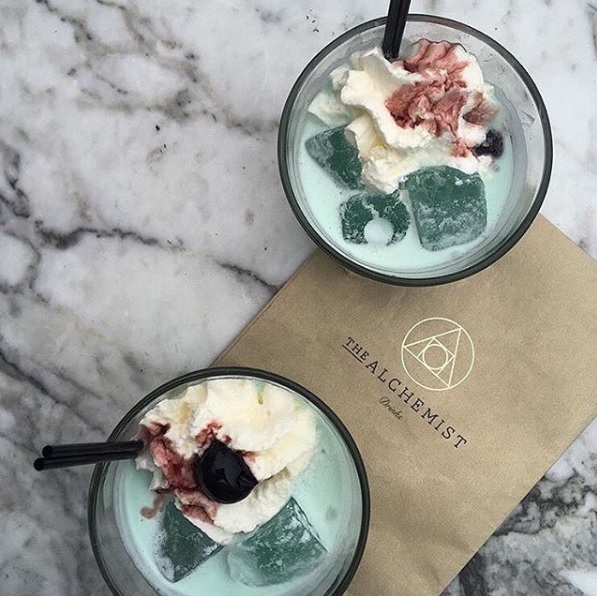 Sneak away underground to this dark basement cocktail bar located in the heart of Covent Garden. Whilst it isn't your typical Covent Garden venue, it's definitely one to visit. Its cocktails and down-to-earth approach make this cocktail bar unbelievably loveable. With its laid-back ambience, this venue is perfect for after work cocktails to unwind and destress from the day you've just had.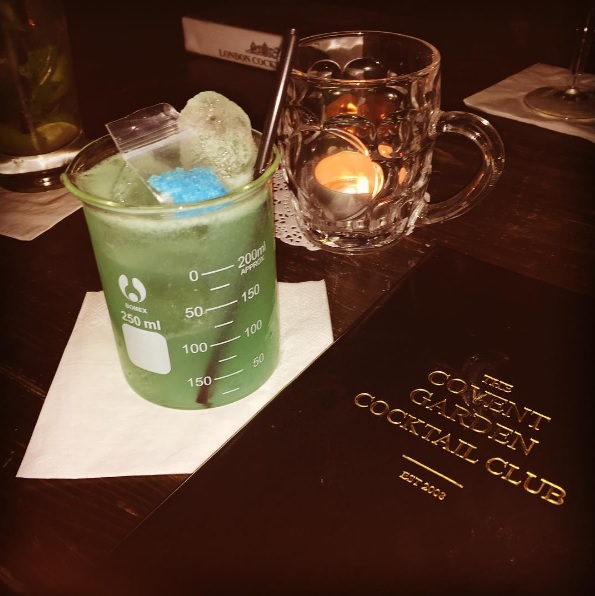 Taking a trip down to the market hasn't ever been so exciting thanks to Ridley Road Market Bar, which is located smack bang in the middle of Ridley Road Market, Dalston. After stocking up your shopping bags with fruit and veg, head down to this cool cocktail bar to fill up your cups with a refreshing cocktail. Its fun and bubbly feel is one which is appreciated by many, as is its part tropical, part après ski lodge décor. If that wasn't appealing enough, Ridley Road Market Bar is a cocktail bar which is kind to your wallet – perfect for when you're waiting for your pay check at the end of the month!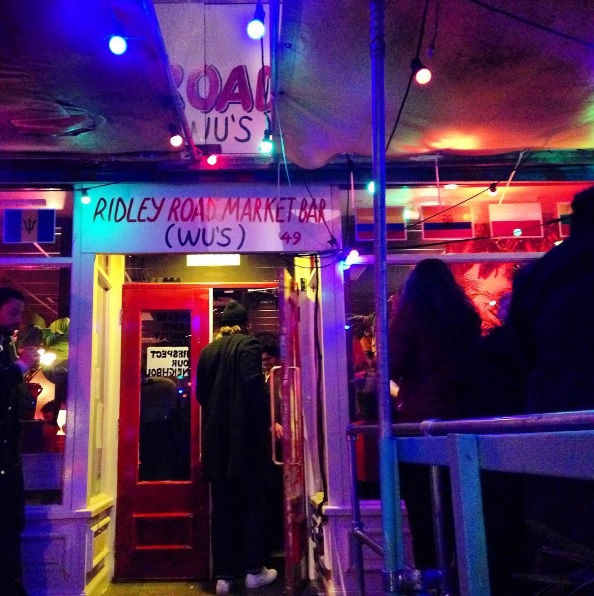 If you're already a fan of the Mayfair favourite Pollen Street Social, then you're going to love this venue. Its exposed brick walls, traditional white-washed copper ceilings and leather seats provide the perfect setting of both sophistication and relaxation. The eclectic and vintage décor continues to the first floor, called The Blind Pig, where tasty cocktails are served up to guests. With unusual ingredients being mixed together, from jalapeno syrup, chocolate bitters and silver tequila, The Social Eating House's cocktail menu isn't your usual cocktail experience.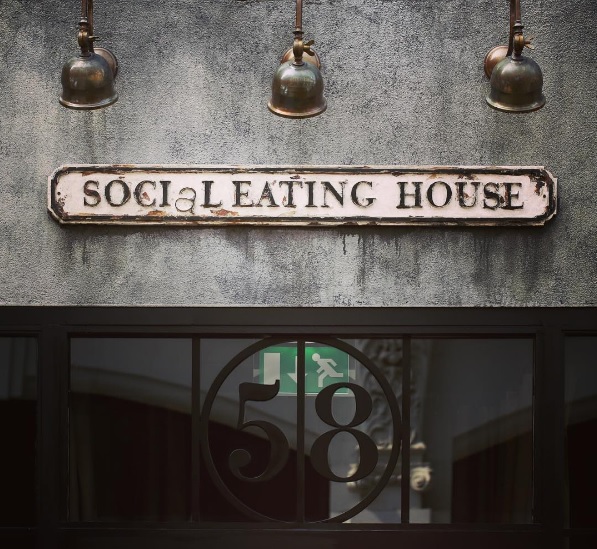 Located in the centre of London sits a gleaming jewel, better known as The Victorian Bath House. Its shining exterior isn't the only thing which stand out in the City, what's served to guests inside the venue is equally as attention grabbing. Its extensive cocktail menu has been carefully selected by their expert mixologists to provide only the most elaborate and vibrant cocktails to its guests, whilst making sure that there's a wide variety to ensure there's something for everybody to enjoy.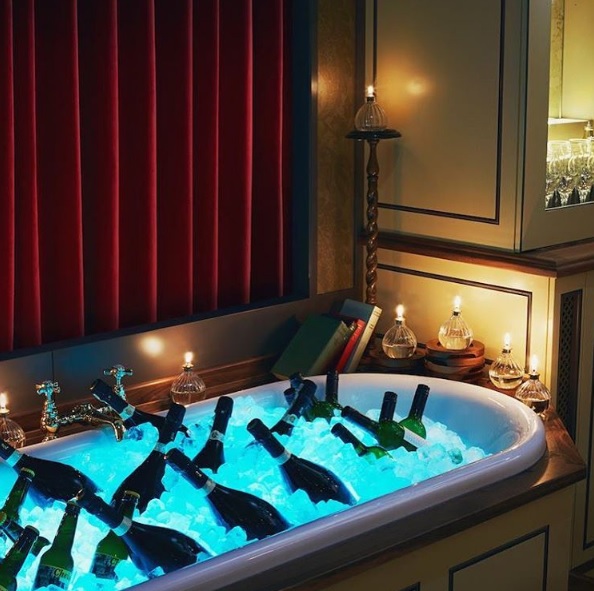 Since its opening in 2010 this swanky cocktail bar has become a huge success, with people constantly visiting it – therefore if you want to visit Nightjar Bar it's probably best to book a table! It's definitely worth visiting though, with its gorgeous, low-lit and comfortable ambience and exciting cocktail list, you'll be in for a treat. Guests are given a huge selection of cocktails at Nightjar Bar to suit whatever they want, whether that it a low alcohol cocktails or a big sharing cocktail for you and friends to enjoy together. Its spirited menu also takes you back in time historical eras, such as pre-Prohibition, post-war and more time periods, naming some of its cocktails after these time periods. Also, as the day gets darker, Nightjar Bar turns into a jazz bar, so sit back and enjoy the show.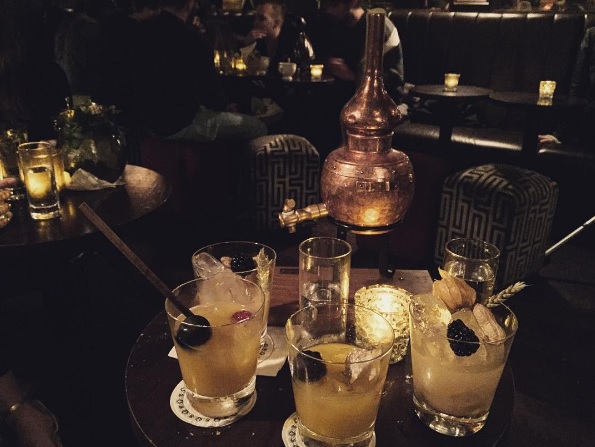 If you're looking for the best places in London for your next event, be sure to get in touch with us and we'll find the perfect venue, just for you.