Hurrah! Another national day, and this time it's all about burgers. You can get a burger just about anywhere, so we can all afford to be a little bit picky and pretend to be burger connoisseurs. On this occasion we're vetoing main stream (so no Maccy D's – as if that would ever be a contender anyway, and no Five Guys or Byron), these are meat patties at their best. Sorry veggies, this isn't for you.
Almost Famous
Those lucky Northerners have got four restaurants to choose from, but every so often Almost Famous grace us with their presence down in London with a tasty little pop up.
These burgers are stacked high with bacon, cheese, sauces, peppers and crisps. Yep, crisps – Monster Munch, Doritos, Frazzles, we've even had some beer-soaked Cheerios, aka Beerios. Sometimes they even put a deep fried mac and cheese balls on top.
It all sounds very full on, and it is.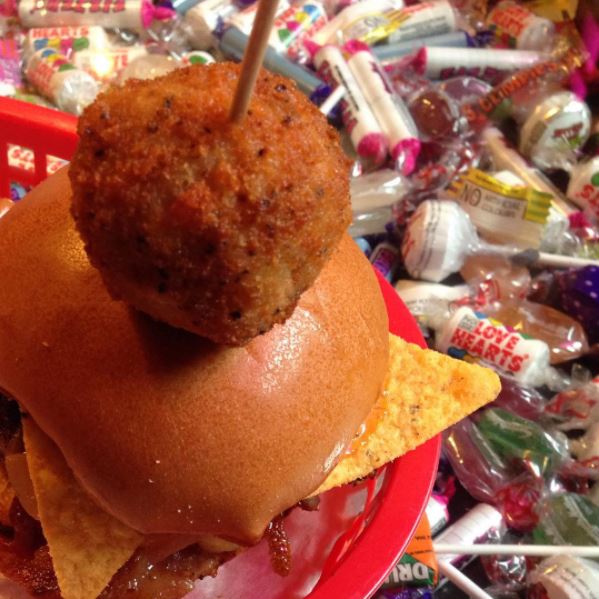 Patty and Bun
We can't resist a mammoth Patty and Bun. Not only is there a great selection of brilliantly cooked meat, there's also chips with chicken skin salt – and to think we used to consider rosemary chips to be "out there". What's more, if you've not filled your burger boots, there's Winger Winger Chicken Dinner (what a name) and brisket nuggets with kimchi mayo. We were also pleased to find out that their burger buns are supplied by Bread Ahead (best doughnuts ever) and their cheese comes from Neal's Yard – and in our opinion that makes P&B even better than we previously thought.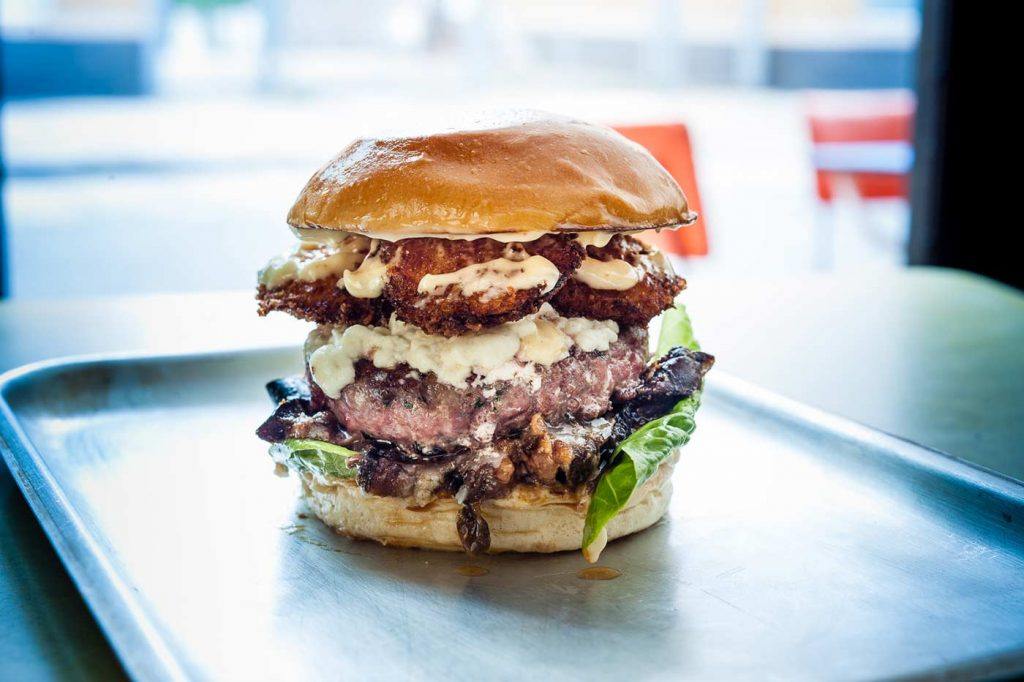 Photo from Patty and Bun
Burger Bear
The bears are going from strength to strength, starting out as a KickStarter project and now being listed in the top 10 burgers in London (and in our top 5, FYI). You can find them at Stokey Bears, Magic Roundabout and down in Peckham.
What we love? The bacon jam! We're torn between the Grizzly Bear and the Quarter Panda. Delicious! Also, we can't get enough of that bun bear ear logo.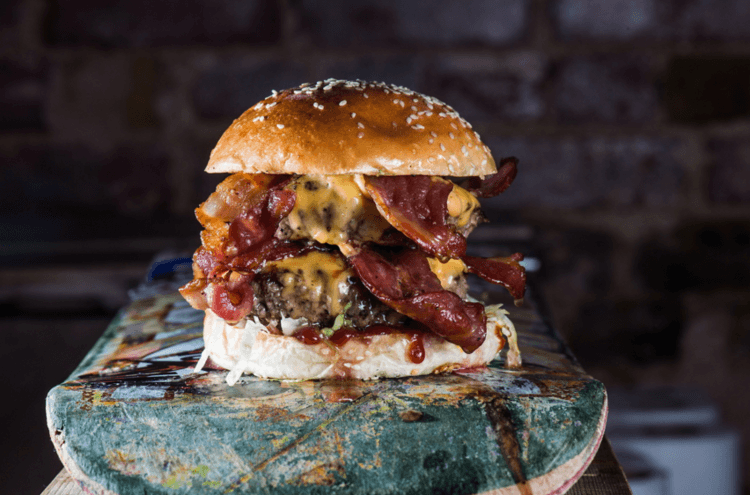 Photo from Burger Bears
Tommi's
Start with the staple burger (read: huge, good quality burger) and then pimp it up. You've got Prairie Fire and chipotle mayo, glorious chips and a milk shake if you weren't feeling quite full enough.
We love building our burger, especially as there won't be a heap of pickled gherkins on the side when you're finished. Tommi's will bend over backwards for you – you can even ask them to cook it rare, medium or well done. How's that for burger service?
To top it all off is the Offer of the Century keeps on giving, so you can get a burger, side and drink all for £10.90.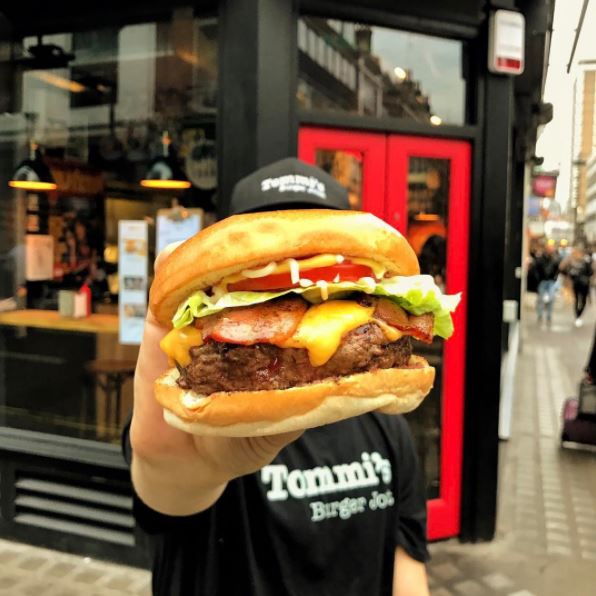 Photo from Tommi's Instagram
Le Bun
All our French favourites forced in to an American tradition. Confit duck, in a bun. Beef bourguignon, in a bun. And let's not forget, this is a brioche bun. They also go mad for the Le Truffle Cheeseburger and truffle mayonnaise chips.
Le Bun operates as a street food vendor so it's always a pleasant surprise when we stumble across it.
Happy National Burger Day! Go on; celebrate the only way you know how.