This week marks National Afternoon Tea Week (which makes us question if there are any regular days or normal weeks left anymore?). Whether it's the traditional occasion with ornate teapots, a champagne-filled one, or Mad Hatters themed – afternoon tea has been doing the rounds since 1840 when the Duchess of Bedford first demanded a cucumber sandwich, followed up by a whole patisserie on her plate (at least that's what we like to believe).
Gone are the days that afternoon tea evokes the thought of long silk gloves, pearls and very posh ladies. Afternoon tea is available just about everywhere, but you want the best, and we want you to have to best, so have a read of our recommendations.
Sketch
Sketch deliver a rather traditionally delicious afternoon tea, but with a few twists to keep you on your toes. The real draw – afternoon tea takes place in the Gallery, a floor-to-ceiling pink room, and the walls display artwork by David Shrigley. Don't forget to Instagram the egg toilets (if you haven't already).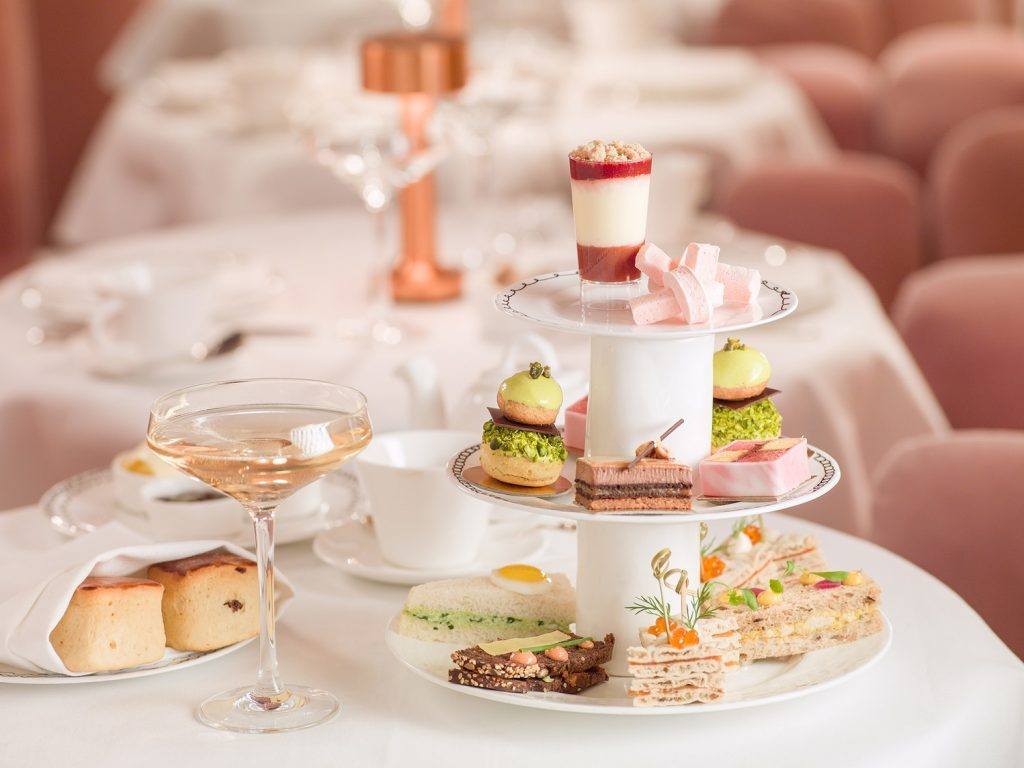 Photo from Sketch
Palm Court at The Langham
If you've not had afternoon tea at Palm Court, it's a must. They've been serving for over 150 years, so we can all agree they've perfected those scones. Go for exceptional customer service and beautiful presentation, you might even see a few ladies in their pearl necklaces listening to the resident pianist.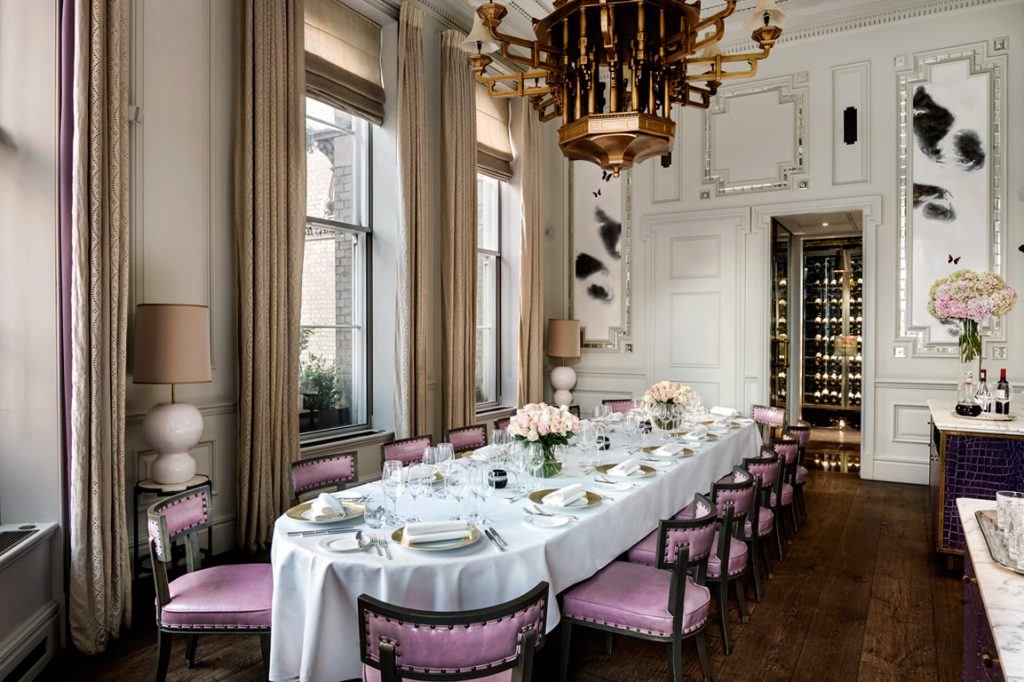 Photo from Palm Court
Sosharu
If The Langham isn't your cup of tea, Sosharu, one of the many Jason Atherton restaurants, will turn the tradition on its head with a Japanese-inspired menu. Forget finger sandwiches, and bring out the sushi instead. For sweets you can expect yuzu, matcha, miso and nori flavoured treats. They also serve a selection of Japanese teas, including cherry blossom.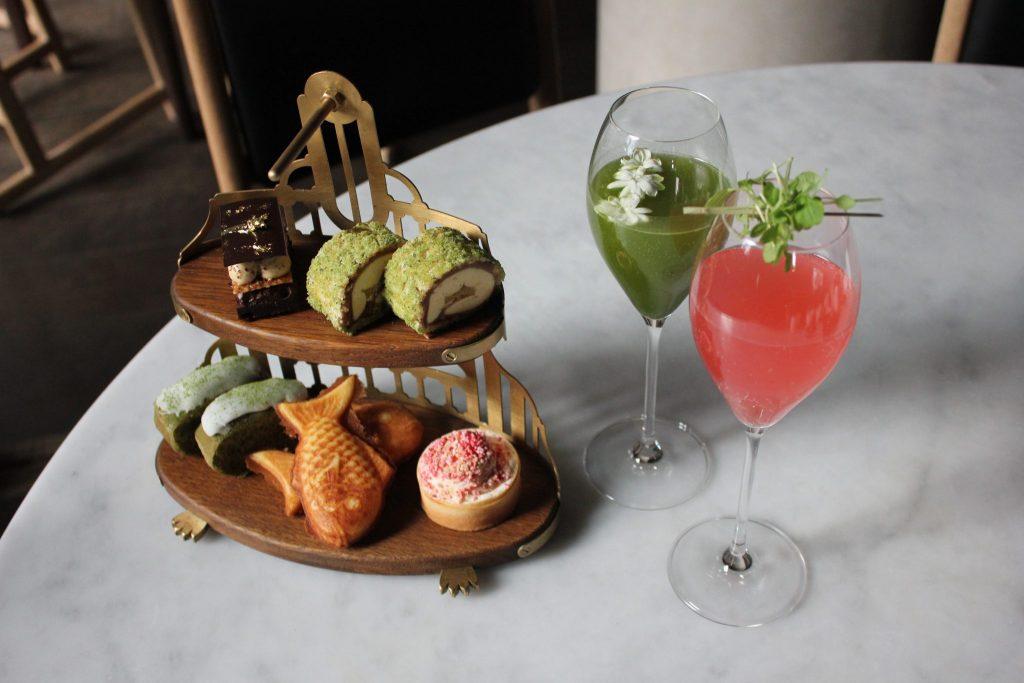 Photo from We Are The Food Snobs
Prêt-à-Portea at The Berkeley
Fashionistas rejoice! Prêt-à-Portea delivers edible fashion, and even keeps on top of the ever-changing industry with a menu refresh every month. Think Chanel-themed choux pastries, Stella McCartney scones, Mulberry macarons and Fendi finger sandwiches. We just got carried away with alliteration; you can see the actual menu here.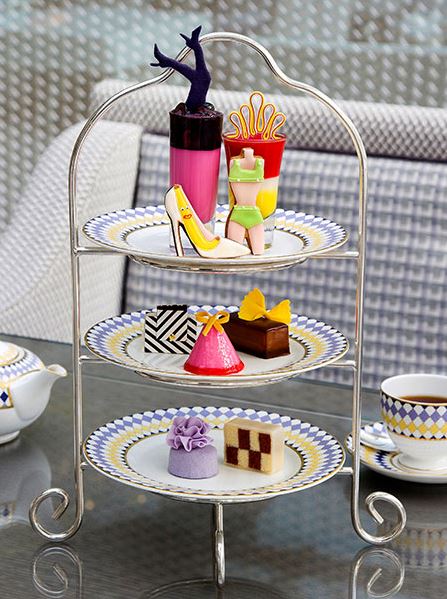 Photo from The Berkley
Rosewood
Rosewood's menu is inspired by five artists: Banksy, Alexander Calder, Damien Hirst, Yayoi Kusama and Mark Rothko. It's been voted as the best contemporary afternoon tea in 2017 and we're not surprised why. The food is almost (only almost) too pretty to eat. Expect to see it on our Instagram page very soon.

Photo from Rosewood
So there you have it, five unmissable afternoon teas you have to have all next week – that will only be a bazillion calories a day and around £50 a pop. We're joking; we're yet to be told the dos and don'ts of National Afternoon Tea Week. But next time you're looking for a sugar coma or a special treat, you know where to go.
Have you had afternoon tea at any of these restaurants? Let us know by tagging us in your photos on Instagram!