We love sourcing bespoke decorations and party favours for our events. Here are few of our favourite DIY Halloween ideas to keep your event spookily in style this October.
Patterned Pumpkins Lanterns
Out with the old and in with the new. Very on trend this year is carving patterns into your pumpkin lanterns. Whilst we admit, this isn't the most frightening decoration; they are easy on the eyes and require a lot less elbow grease.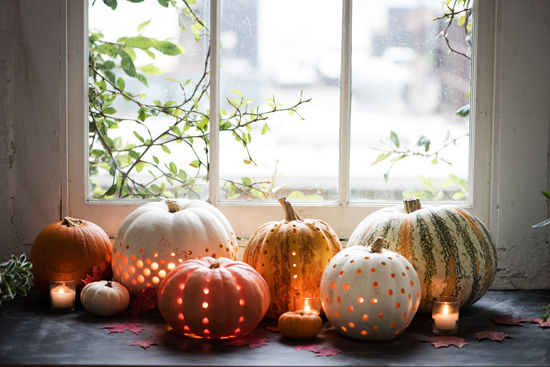 Source: http://www.designlovefest.com/2015/10/make-it-pumpkin-lanterns/
Bloody Candles
Candles are a must at Halloween, the dim light sets the scene and an adds to the air of uneasiness as your guests wait in anticipation to see what you have in store for them. These "blood" stained candles are very effective to add to the mood of the evening and super easy to make.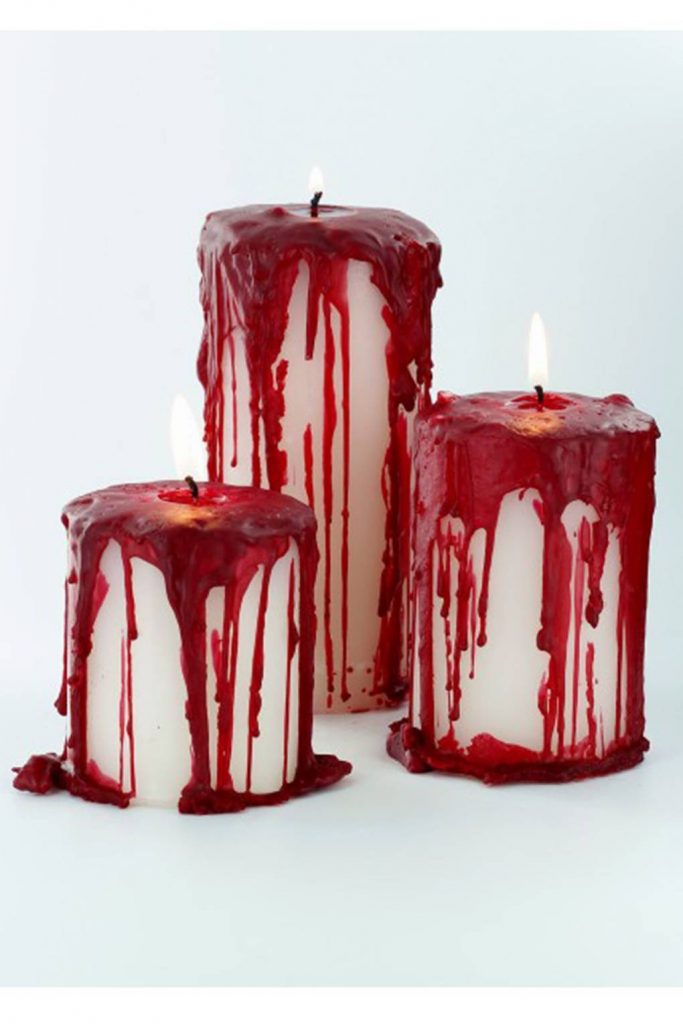 Source: http://www.candletech.com/candle-making/tutorials/creepy-bloody-pillar-candles/
Trick or Treat Party Favours
Fill your guests with a sense of nostalgia by filling up little bags with sweet treats. You can be as creative as you like with these by having a theme like "bag of bones" or "poisoned apples".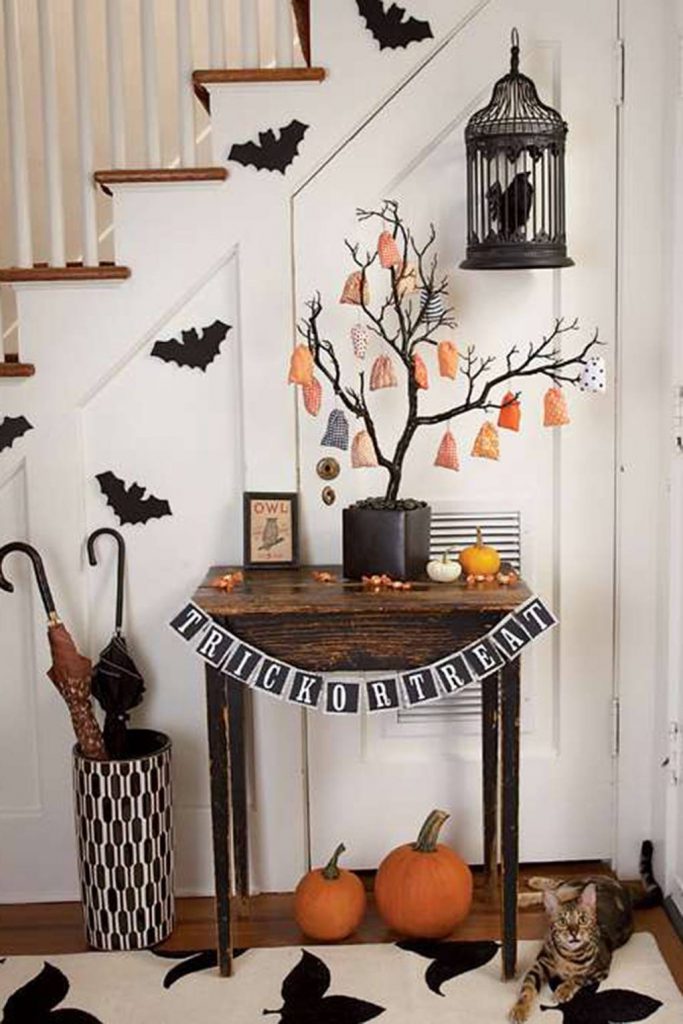 Source: https://www.trendhunter.com/slideshow/halloween-decor-ideas
Cameo Cookies
These cameo cookies are the perfect throwback for your festivities. Not only are they delish, they also allude to uneasy sense of eerie times past!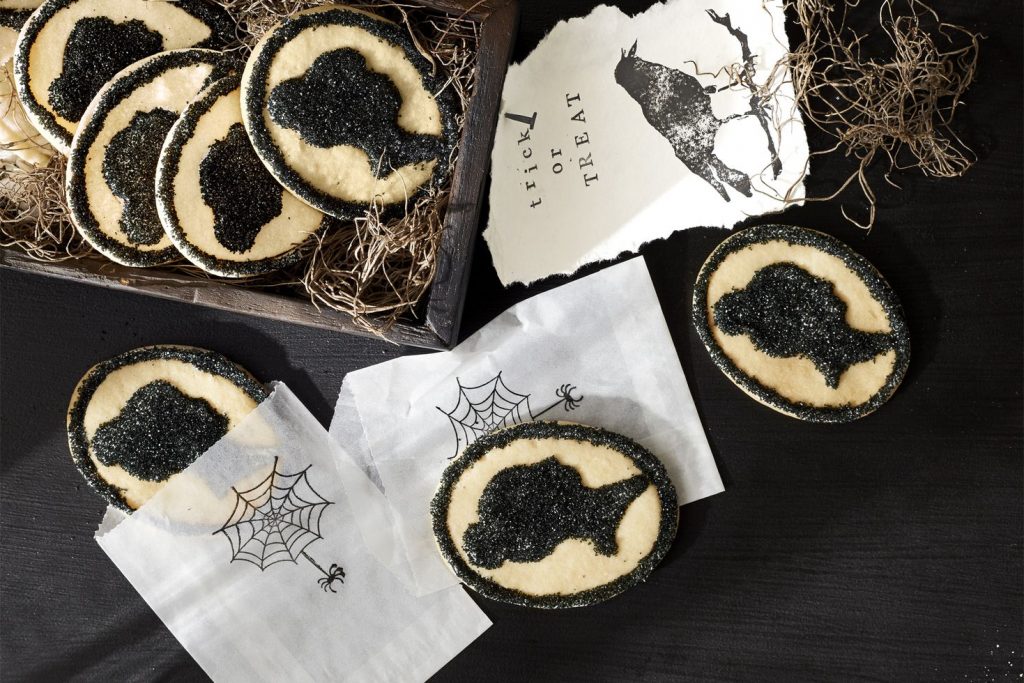 Source: https://www.countryliving.com/food-drinks/g2651/halloween-cookies/?slide=12
Spooky Celebration Sauce
Get creative in the kitchen and mix up a spooky sangria or dark and stormy rum punch. Blood oranges, blackberries and blueberries would work well here. If you want to go all out, you can make creepy shaped ice cubes or get skull tumblers to serve them in.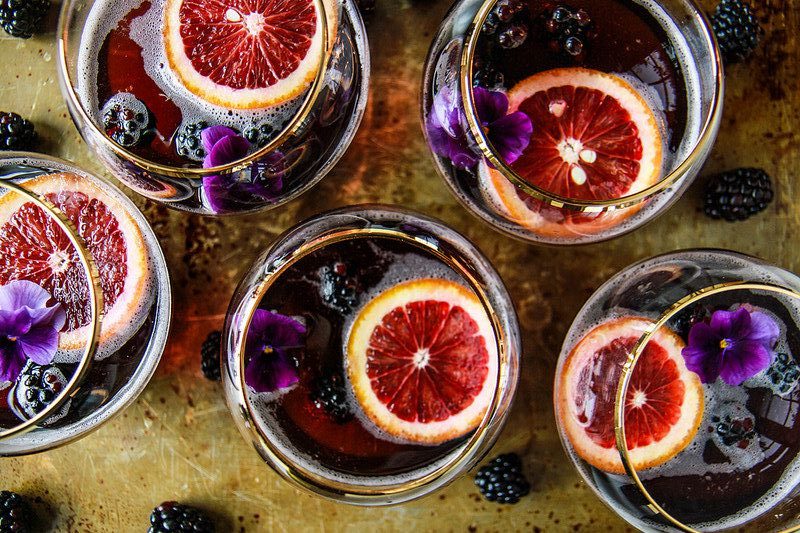 Source: https://www.countryliving.com/food-drinks/g2640/halloween-cocktails/?slide=1
We love sourcing out great ideas to give our events some flair! Let us know what your favourite Halloween ideas are this year.