We all know London is filled with the latest food trends, so we were first in line (almost literally – we went to the soft launch), to try out the new branch of Venezuelan restaurant Arepa & Co. Arepa & Co was started by a husband and wife duo who wanted to create a "home away from home" for the local Venezuelans and have kept true to the delicious cuisine. Already established over in Haggerston, the new restaurant has taken up residence in Bethnal Green along Paradise Row.
The varied menu goes mad for cornbread, sweetcorn, black beans, maize and plantain. There was also a fair share of cheese, shredded beef and polenta. There was nothing heavy or greasy and we could be tricked into believing it was all rather healthy! They also push vegan, vegetarian and gluten free dishes, so you know, all pretty healthy!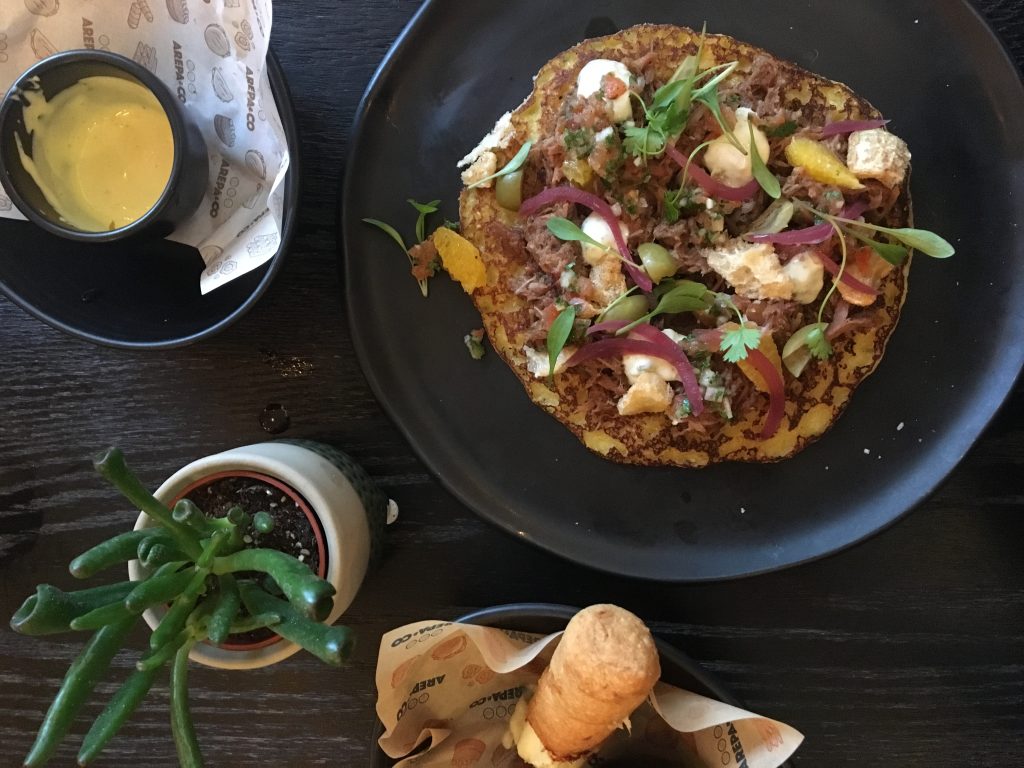 As complete newbs to Venezuelan food, we wanted to try everything on the menu and after questioning what absolutely everything might be, we resorted to asking recommendations from the friendly waiting staff. We weren't disappointed. The menu is a mix of traditional recipes and modern twists inspired by bold Venezuelan flavours – you can choose between arepas (gluten-free cornbreads, like a pitta) or cachapas (corn-based pancakes) and then a whole host of fillings.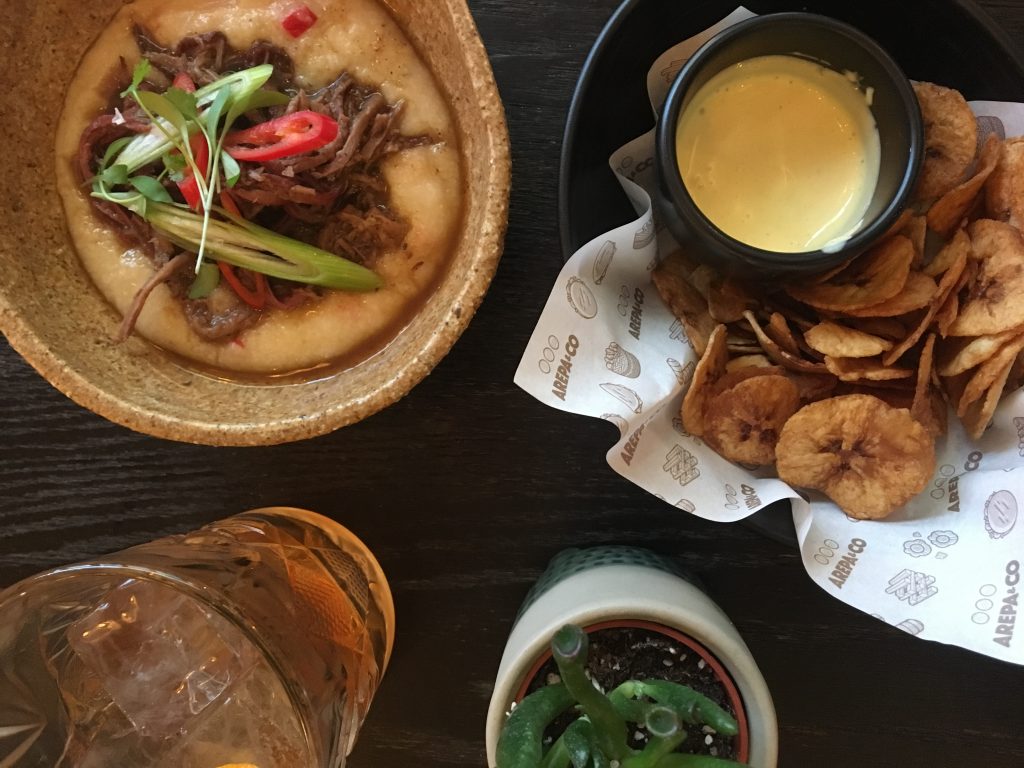 We tried plantain crisps, cheesy tequenos and funche (cornmeal polenta) for starters and then moved on pernill (braised pork leg, crackling, jerk mayo, and the all-important avocado) and pabellon – a Venezuelan signature dish (rice, shredded beef, black beans, plantain and cheese).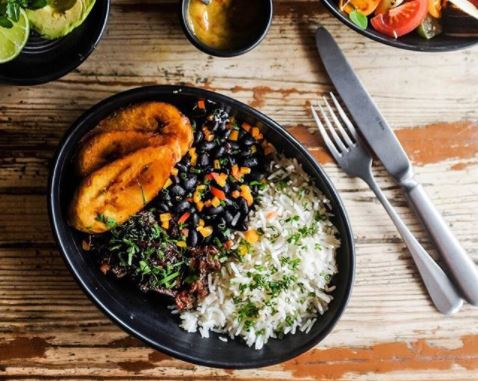 Everything we tried was delicious and left us wanting to try more and more, so we'll definitely be back! We've heard the brunch is brilliant too. All in all, it's another string to Bethnal Green's bow. Hurrah for the East!
Have you been to Arepa & Co? You can let us know on Twitter. If you like this blog, you'll love our newsletter, sign up here.