We don't want to come across all bah-humbug, but sometimes the office Christmas party can be a little cheesy and cliché. The tinsel, the mistletoe hanging in front of the toilets that someone deems appropriate, Secret Santa…
Don't get us wrong, we're all for winter wonderlands but from time to time we love a good Christmas mix up. Our partner company FullCircle are amazing at theming, décor, production, design and not forgetting outstanding entertainment. Here are our favourite alternative Christmas party themes.
Dark Circus
It's all about the show and the cabaret for this one. If you've got acrobats, you're on the right track. Your entertainment it key for this theme, so focus on this first and then vamp it up later.
You could start quite simply with everything a traditional circus might have; clowns, trapeze artist, stilt and tightrope walkers, fire breathers, pyrotechnics and maybe a man being blown out of a cannon (you never know). And then put a little bit of a gothic sprinkle on all those things: make it dark, physically and metaphorically. The performers need to be dressed to impress, both in costume and make up.
For guest participation, makeup or glitter artists are always a big hit. Demanding guests arrive in fancy dress can sometimes be a bold move, so makeup artists on site are the perfect half-way house.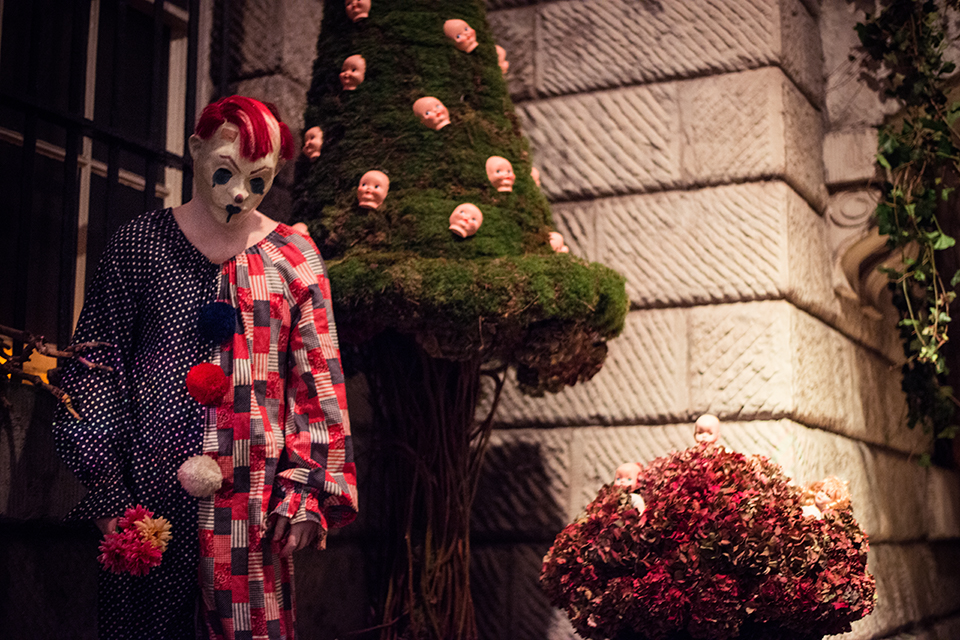 You might have chosen your venue to support your performers (a marquee probably isn't the most suitable for aerial acts, whereas a venue which is designed for shows and performances should already have structures in place), in which case it may not be as dark or edgy as you'd want. Draping can go a long way to transform any venue and can enhance any blank canvas.
Enchanted Forest
We've transformed a West End night club into an Enchanted Forest before, so this is tried, tested and a guaranteed winner. If you didn't want to venture too far from Christmas theming, you could still include it via the wardrobe to Narnia (so don't forget the wardrobe entrance).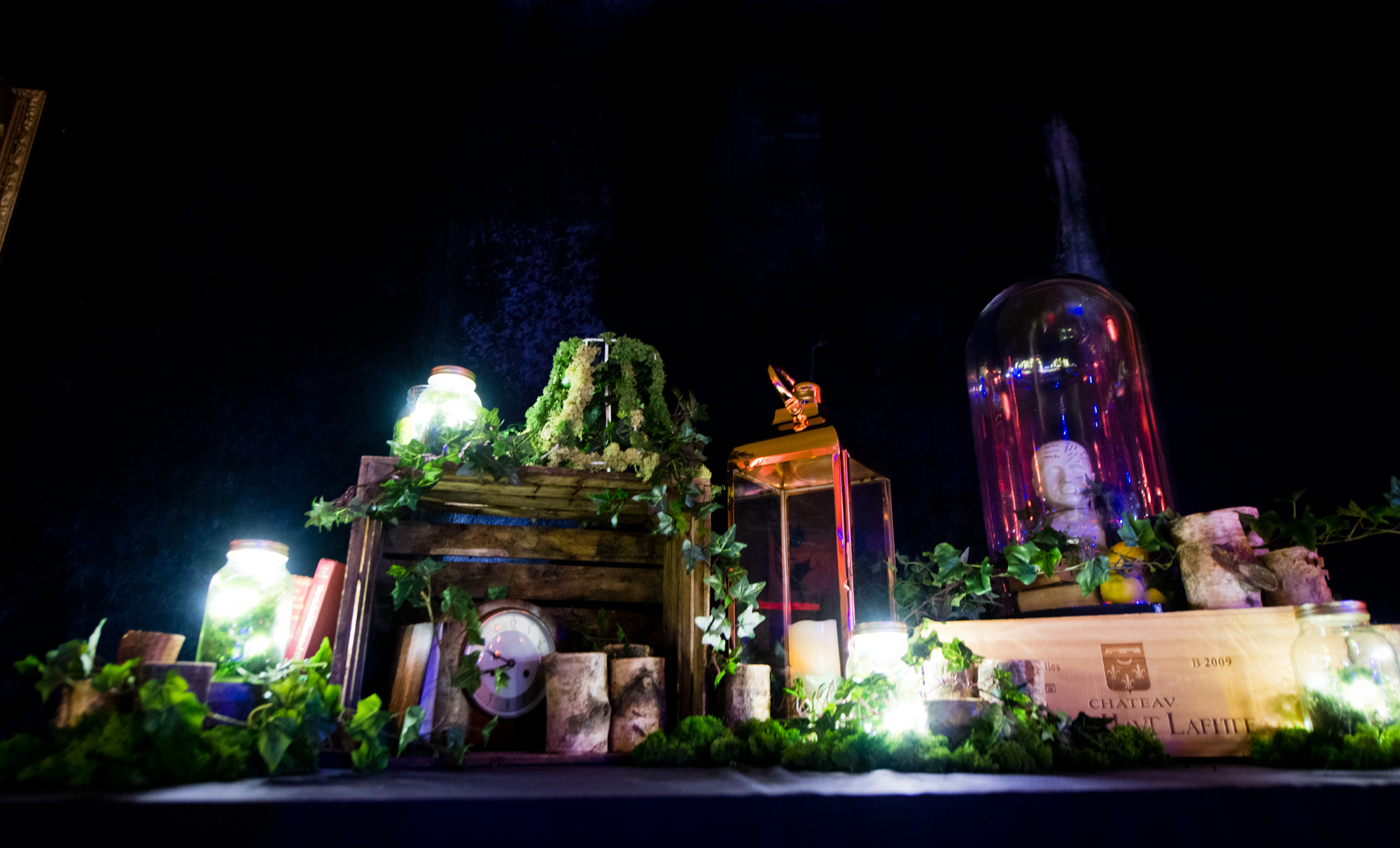 To create an indoor forest, bring in the trees and hang vines and leaves from the ceiling. Rustic props, lamp posts and lanterns create a great atmosphere. Woodland creatures peeking out of places evoke a sense of exploration and mystery.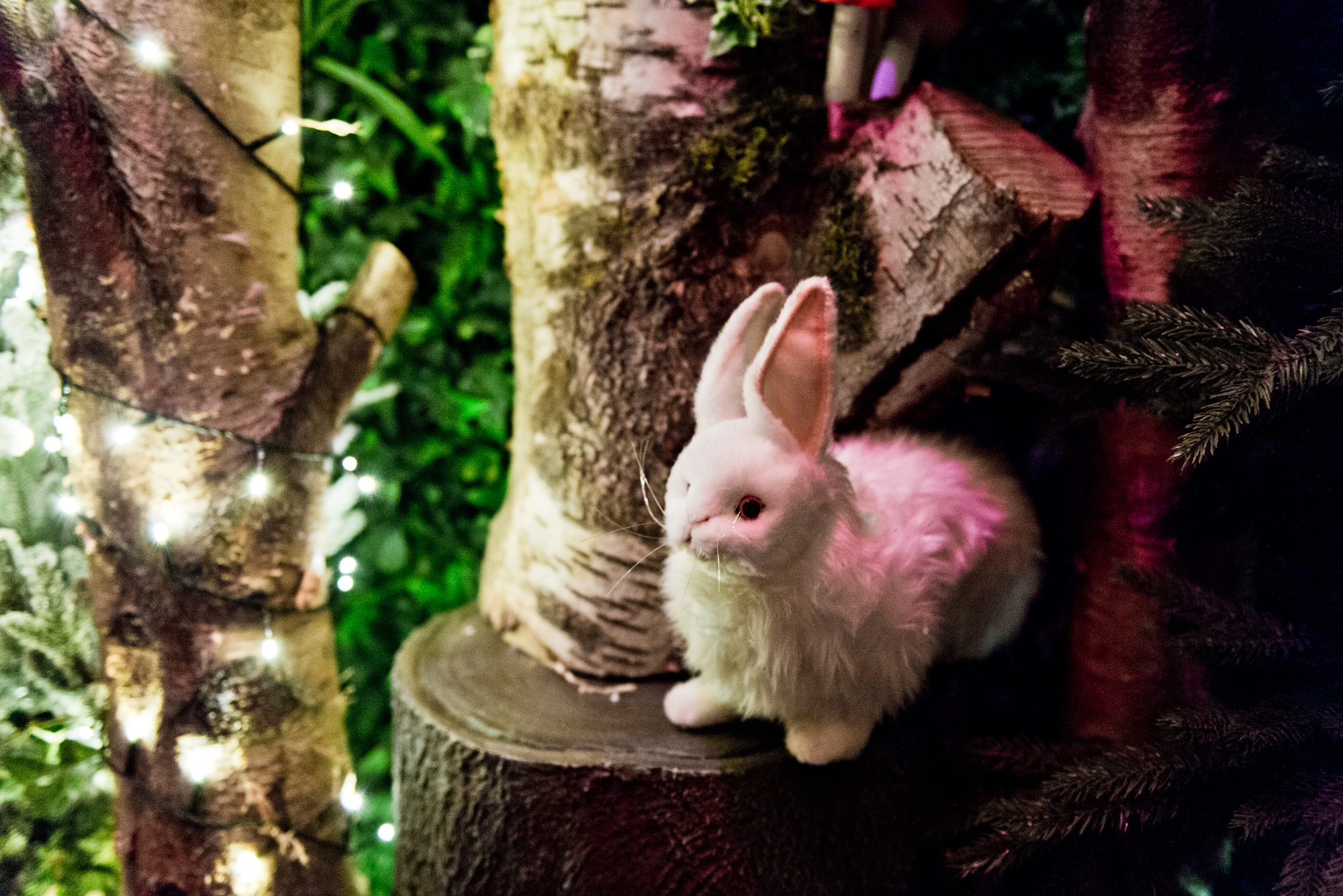 We love a photo booth and when you add themed props and accessories for guests, it fits into any theme. To enhance the forest theme, add in animal masks, foliage and anything green.
80s Party
Go all out with an 80s revival party, think neon… just about everything should be neon. Leg warmers, shell suits, and throw in a few glow sticks for good measure. Don't forget mullets (real or wigs, we're not fussy). An 80s style party will ultimately be about the dancing, so make sure your venue choice has a big dance floor. A live band is a great addition; with a DJ to follow after. Make sure they both have a good back catalogue of 80s classics.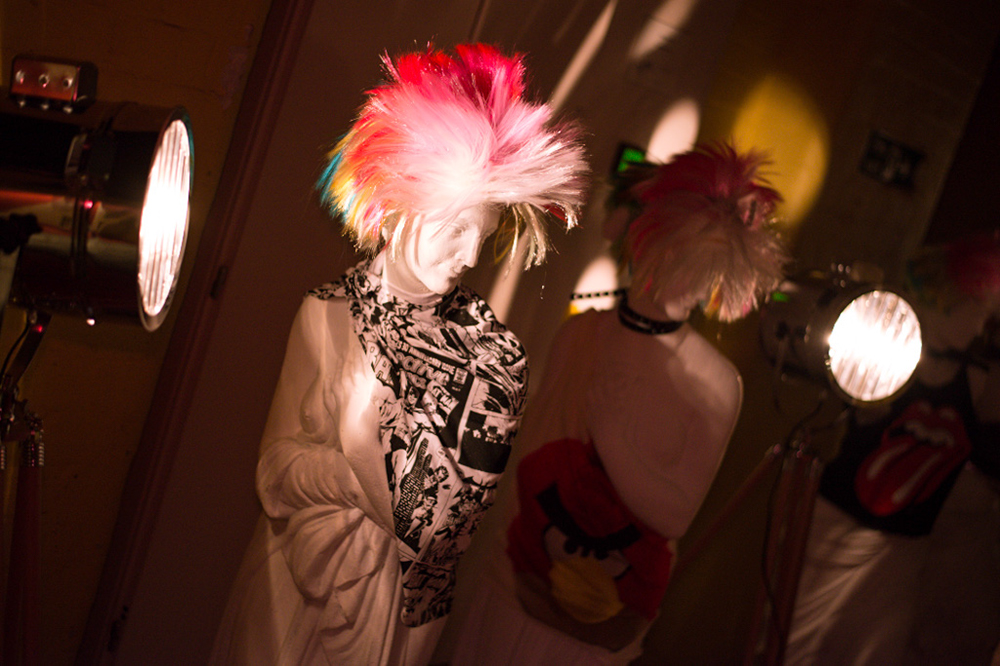 We like the idea of having a retro arcade game section – Pac-Man, Super Mario and Tetris were huge back then, so it's bit of a change over from the over-done casino tables.  Rubik's cubes and slinkies were also popular, but they don't quite scream party however they do make for good decorations.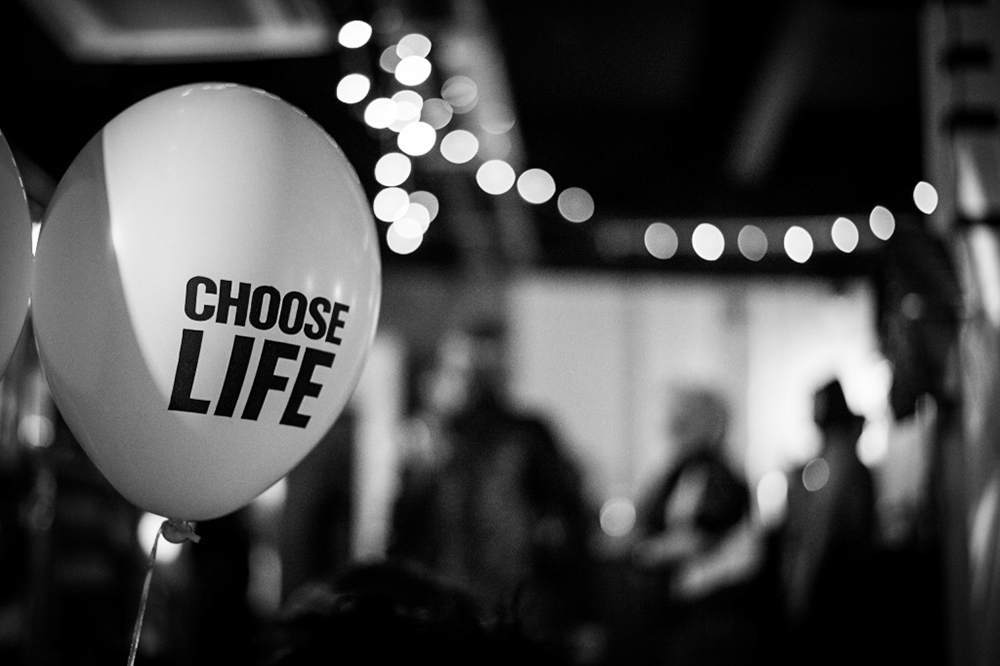 It was acceptable in the 80s. It's not really now, so make the most of this party with a whole load of guilty pleasures.
Reverse It
No Christmas themes allowed, so let's go for summer. If the Aussies can have a BBQ on Christmas day, so can we.
Inevitably the venue will be indoors, despite us ignoring a Christmas theme, we can't ignore the winter weather – but you can bring the outdoors indoors. Roll-out grass, pot plants, deckchairs, lawn games, picnic blankets and tables. We've even seen a few tiered fountains placed inside.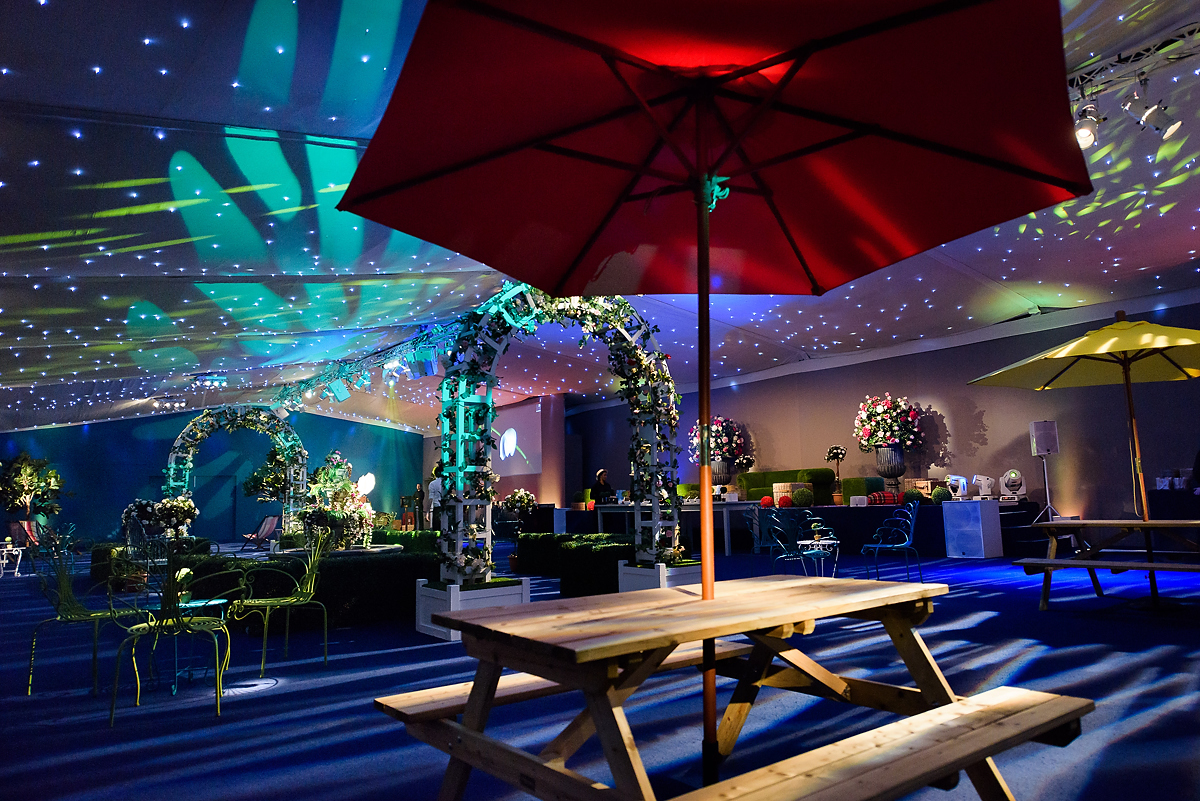 You could go more exotic, with beach scenes, palm trees and tiki bars. We'd love to suggest bringing in a whole load of sand and providing guests with flip flops, but this is going to have to be contained in something a little like a sandpit, and not every venue will be keen on this. But if you don't ask, you don't get.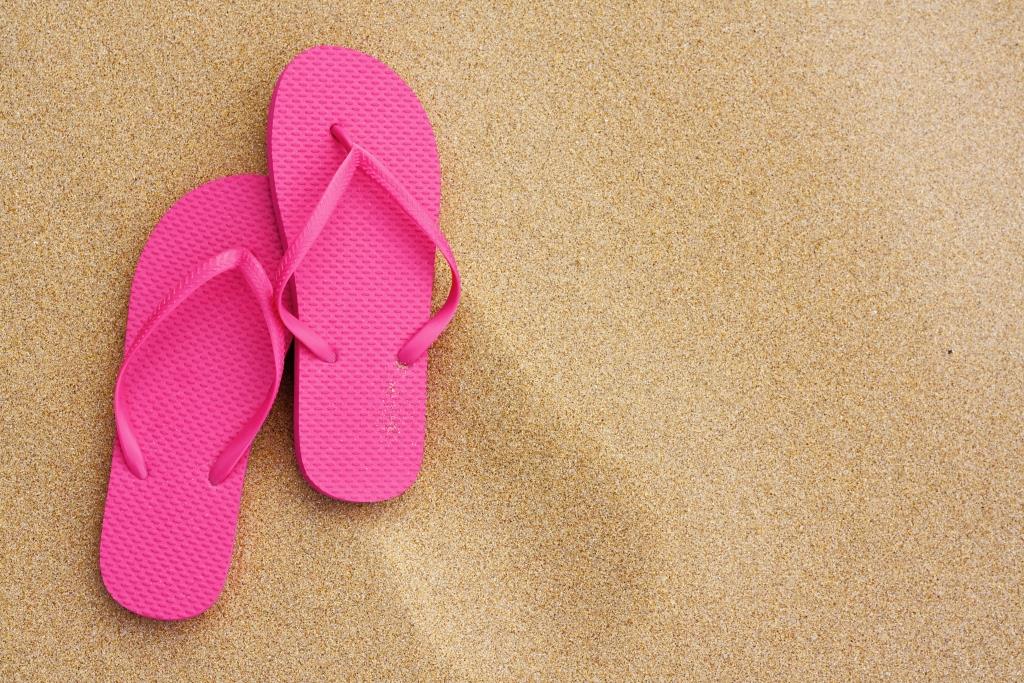 It's highly unlikely you'll be able to have a BBQ inside, but you can still serve burgers and fish/prawn skewers – or go more quintessential and go down the picnic-route with sandwiches and pork pies. Your guests will need quite a few sandwiches to feel satisfied, so make sure you do your calculations right.
If you need some ideas and inspiration, or need to plan your Christmas party, we can help you make it as Christmassy as you'd like, or as un-Christmassy as they come. We've got all the tricks of the trade, and then some. 
Get in touch today to see how we can help you with your Christmas party.