One of the most important factors to consider when planning any event or party is how you'll entertain your guests. The entertainment chosen for any event needs to be thought through thoroughly, as it is this part of the event which is most likely to engage the audience and create a great experience for all of the attendees. Choosing any type of entertainment for your guests isn't guaranteed to provide successful results, therefore when deciding, make sure you know your guests well. Ask yourself, what would they would enjoy? By assessing what would best suit their preferences, you will have a higher chance of making your event a success.
Grand Entrances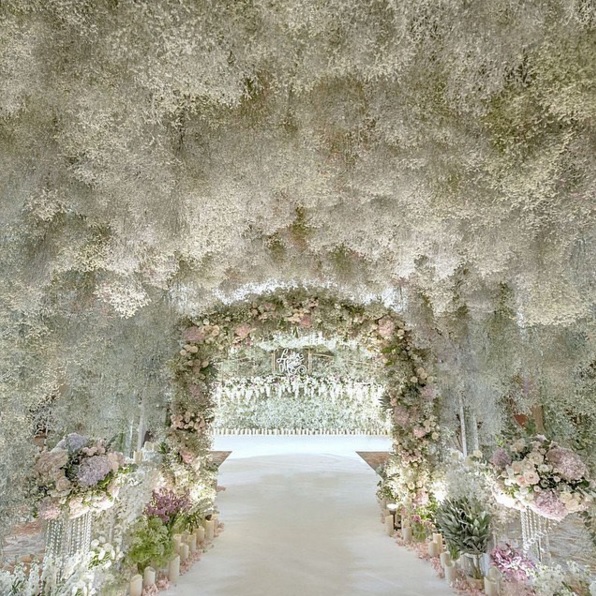 The entertainment ideas for parties chosen for your specific event don't need to just be a particular act which either sings or dances, the entertainment can start right at the very beginning, simply with the entrance to the event. A great and grand entrance has the potential to mesmerize, captivate and amuse your audience. Remember first impressions are extremely important, as they can assist in shaping and moulding the mood of your guests, right from the start of your event.
Easy Breezy Colour Wash
Ideas for party entertainment don't necessarily need to be complex and out of this world, simple ideas can sometimes provide the most appreciation and enjoyment amongst guests. Give your guests the WOW factor through a simple but effective colour wash illusion. Using various coloured LED lights which blend well together, this can be successfully achieved. A colour wash using LED lights looks particularly great if your venue is an architectural gem – the lights will simply accentuate its features.
Storytelling Tunnels
If you're after ideas for party entertainment which are more personal, then why not tell your guests a story as they walk through the 'tunnel' to your event. Take your guests on a journey before they arrive at the event itself. The tunnel could simply be a nearby hallway, themed in a creative way. The images used for this can be projected onto the walls of the entrance. This attention grabbing entrance gives the event organisers the perfect opportunity to remind guests exactly why they're here and what the event is about. The technique is  especially effective during personal events, such as parties or weddings; however it can also be used during promotional events or conferences, as a way for the companies to portray themselves in a way they wish to be seen.
Enchanting Floral Archways
Nothing screams a grand entrance like a floral archway, using hundreds of gorgeous flowers of your chosen colour schemes. The fresh florals are a very simple but effective way to mesmerise your guests and can be easily customised to suit your needs.
Engaging Interactive Games
Why not really surprise your guests by getting them to be somehow interactive before entering the event. An interactive experience that entertains the guests and also helps to build up excitement between those involved in the event. An example of an engaging interactive game is a large inflatable entrance tunnel with custom graphics, the 'goal' consists of various football sized holes cut into it, guests must aim to get the ball into one of these holes – if they are successful then they could be at a chance of winning merchandise or whatever you wish for them to win. Engaging entrances are especially brilliant for corporate events or promotional events – take advantage of the experiential marketing opportunity, a trend which is very popular for this year.
iPad Entertainment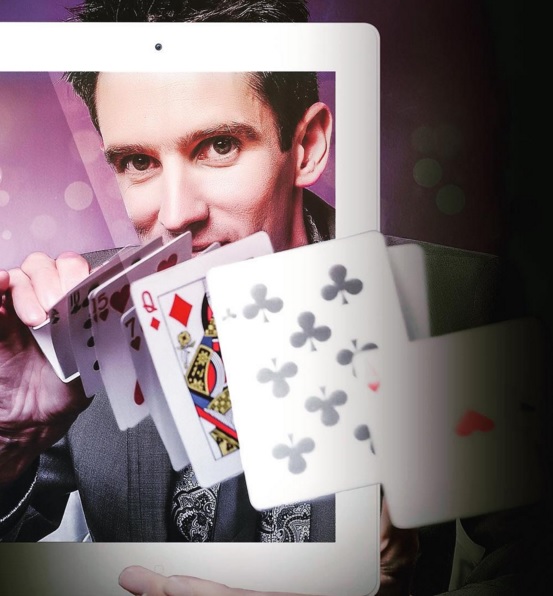 iPad Magician
Technology is no longer our future, it is our present. Therefore, why not opt for party entertainment ideas which are based around technology. Anything and everything you can think of will somehow turn to technology, so why not include these interesting changes in your event and wow your guests. These changes include famous entertainment acts we all know and love, such as magicians. Your tech savvy guests will especially love this; magician's today perform their bespoke shows through an iPad. This particular entertainment act is very useful for corporate or business based events, it allows brands the chance promote whatever they wish to promote through a magical and memorable way, giving their clients and potential consumers the chance to experience the unique product.
iPad Caricaturist
It seems that the magic of iPad entertainment doesn't just stop at iPad magicians, caricaturists have caught onto the trend too. It's exactly how it sounds, caricaturists are throwing out their pen and paper and drawing people on a handheld device which can print the artwork or it can post it onto various social media channels. This type of entertainment is perfect to lighten the mood during any type of event and for creating a topic of conversation.
The New Kind of DJ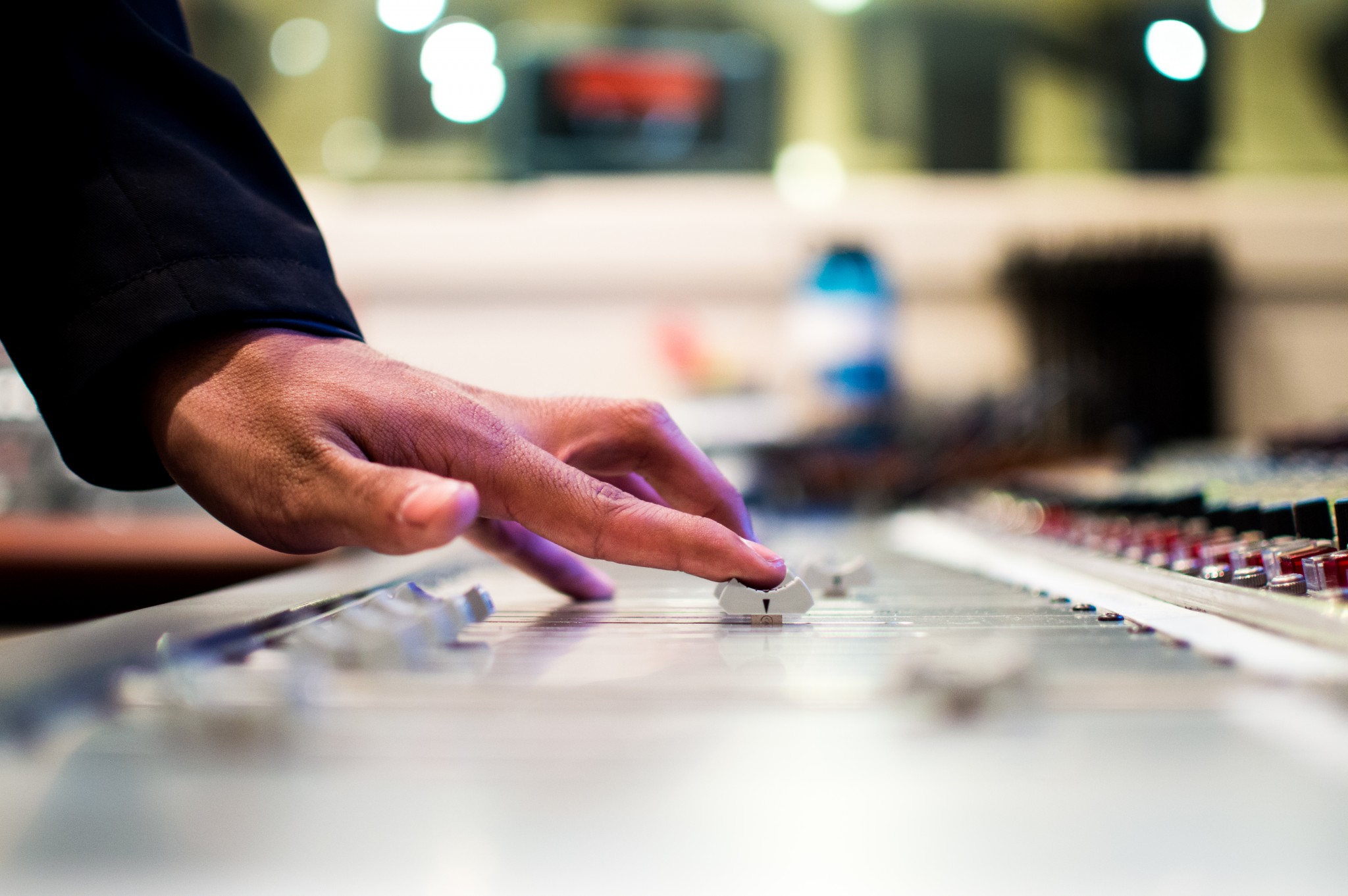 Mixing Music and Visuals
This particular source of entertainment is perfect for club-style events or parties both large and small. Combining music and visuals brings music to life, connecting guests to the sound of the event. Whilst this is especially popular at club nights and parties, you can also expect to see a mix of music and visuals during various corporate events and launch parties. The best thing about this is that it can be tailored to suit your event and be personalised with your own images and videos.
The Aroma DJ
We all have those little scents which trigger our memories back to a certain time in our lives, whether that was a holiday or a birthday party. Once the scent fills your nostrils you're reminded of those good times. Why not make sure your guests will always remember your event with an aroma DJ. This particular type of DJ uses an 'aroma laboratory' where they blend together various oils, incense and real pheromones.
There are many benefits to adding entertainment to your party and it can take any form at any point in the event from the entrance to the food, from the bar to the band. By adding entertainment to different aspects of your event, you can create the ultimate party. Entertainment is a brilliant way to keep guests engaged, whether that is to stay engaged in having fun, or for example, staying engaged with the product being introduced at a launch party. Lastly, entertainment is one of the most beneficial aspects to consider at a party, as a lot of the time this can determine whether guests enjoy their time at the event, which ultimately helps determine their memories and thoughts about the party.