The ugly Christmas jumper has to be one of the festive period's finest traditions, and at last these woollen wonders have gained the recognition they deserve, with their very own
Christmas Jumper Day
. It's all in aid of Save the Children, an international children's charity which supports emergency and long-term relief and development projects across the globe.
This year the woolly revolution that is Christmas Jumper Day is to be celebrated  today on Friday 13th December, so time's running out to get that hideous sweater in order.

When it comes to the Christmas jumper it's all about the tack, so don't be afraid to go all out with your seasonal knitwear this year. We're thinking garish clashing colours, lashings of glitter and enough gold to make good King Midas proud. Add to that an unflattering shape, sprinkle on a little essence of 80s and you're good to go. To help you find the ultimate holiday horror we've compiled a list of our favourite Christmas jumpers for 2013. Just remember, it's for the children.
Because you can't have Christmas without Kevin McCallister.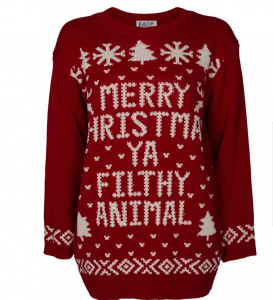 Probably the second best thing about Christmas. We love a cracker war, followed by a horrific joke and a novelty undersized sewing kit, don't you?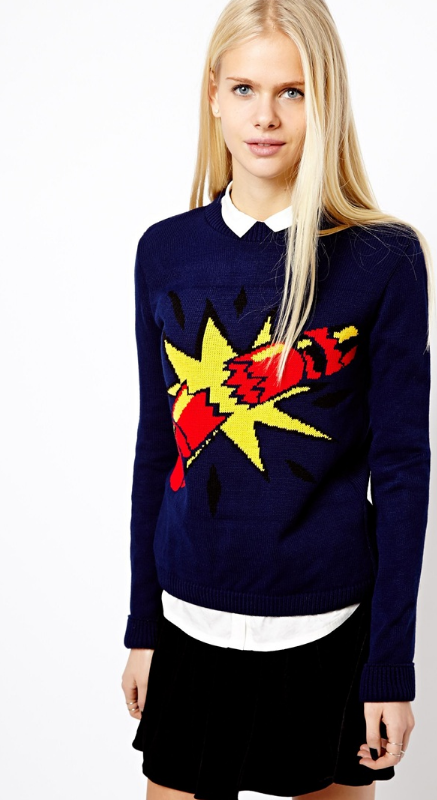 3. The One With Moving Eyes
Ever wondered how Santa knows whether you've been bad or good?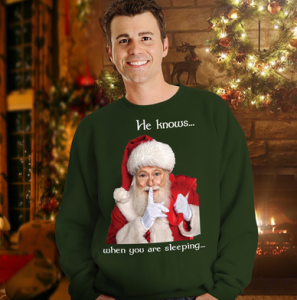 4. Festive formalwear, cheesychristmasjumpers.com, £19.99
Wondering what to wear to that black tie meets Christmas 1989 event? This waistcoat, obviously.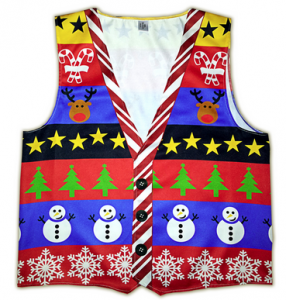 5. Rudolph is a Little Unwell
We can only assume he's been at the mulled wine again.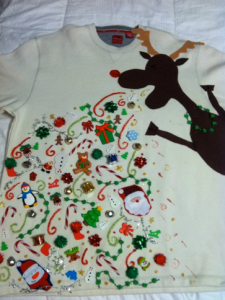 At least someone remembered his birthday.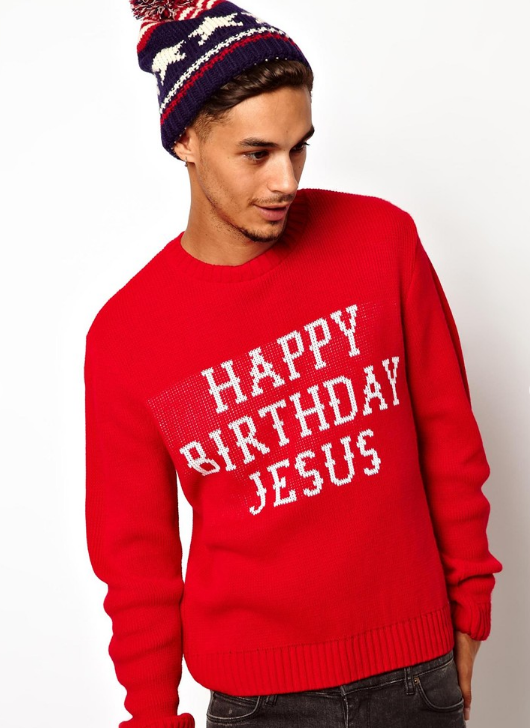 The good people of Primark are offering a cropped take on the merry monstrosity, complete with 3D bows and baubles.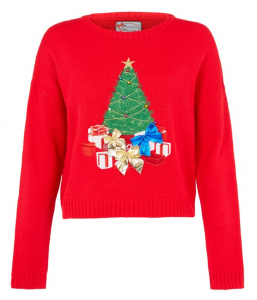 8. Pug Life, Brat & Suzie, £32
Christmas isn't just for humans. We're glad that Brat & Suzie have recognised this important fact.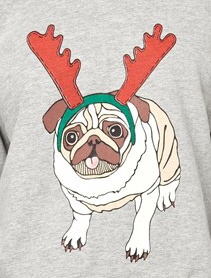 9. Lights, Camera, Action, cheesychristmasjumpers.com, £49.99
This devilishly handsome knitwear comes complete with LED lights, red and white diamante baubles and embroidered stars. Snazzy.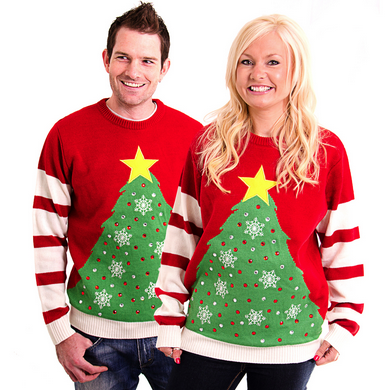 Imagine a Christmas jumper with a roaring log fire which actually moves. It's witchcraft, surely. And yet it's true. Download the app that'll make it all possible 
here
.
To find out more about Christmas Jumper Day and how you can help fundraise for Save the Children this year please visit the
Save the Children website
. We'd love to see your Christmas jumper photos – tweet us
@mask_events
to show of your festive finery. The shops are selling out fast but online shopping world is still offering a good selection!